Avril Lavigne to release new album
2018-09-07 02:49:41 GMT
2018-09-07 10:49:41(Beijing Time)
Sina English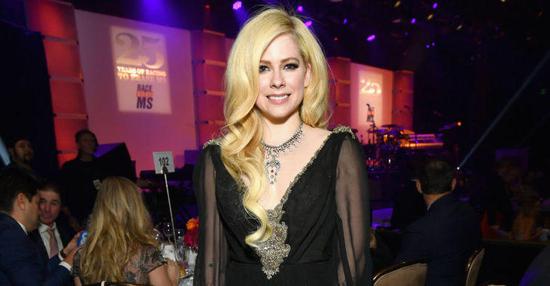 It's been five years since Avril Lavigne released her self-titled fifth album, and everyone's favorite angsty '00 singer-songwriter has been flying under the radar ever since.
On Thursday (September 6), the 33-year-old explained to fans her reason for laying low the past several years, and also announced a new single, "Head Above Water," in a heartfelt letter posted on her website.
"I'm so excited to finally be able to announce the first single off my new album along with its release date," she began the emotional letter. "Five years have gone by since I released my last album. I spent the last few years at home sick fighting Lyme Disease. Those were the worst years of my life as I went through both physical and emotional battles. I was able to turn that fight into music I'm really proud of."
"I wrote songs in my bed and on the couch and recorded there mostly as well," she added. "Words and lyrics that were so true to my experience came pouring out of me effortlessly. Truly... by keeping my spirits up, having goals to reach and a purpose to live for, my music helped to heal me and keep me alive."
She continued by thanking her fans for being so patient and detailing the horrors she faced battling Lyme Disease. "I had accepted death and could feel my body shutting down. I felt like I was drowning. Like I was going under water and I just needed to come up for air," she explained. "Head Above Water" documents her story and the struggles she's faced, and is still facing.
"I have decided to be truthful about my struggle, open and more vulnerable than ever before," she added, before announcing that her foundation will now provide Lyme prevention resources. She's also planning to launch an initiative to educate and help others fighting the disease.
"Head Above Water" is slated for a September 19 release.
Agencies