Pop star Kris Wu's iTunes sales under review following outcry from Ariana Grande fans
2018-11-09 02:37:04 GMT
2018-11-09 10:37:04(Beijing Time)
Sina English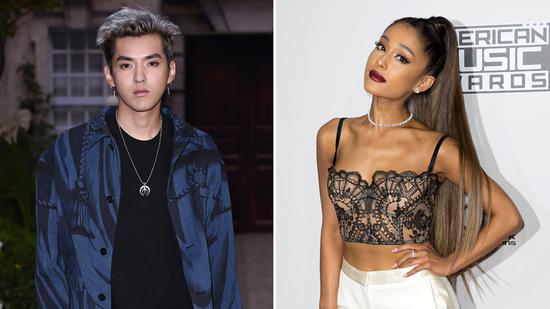 Chinese-Canadian singer/actor Kris Wu's album sales are under review after an influx of suspect iTunes purchases, Billboard has revealed following reporting by Variety.
Songs from Wu's debut album Antares flooded the iTunes chart Monday (November 5), beating Ariana Grande's "thank u, next" to the top spot.
After outcry from Grande's fans, her manager Scooter Braun alleged in a since-deleted tweet that Wu was using bots to drive his sales, according to Billboard. In a later tweet, also deleted, Braun rephrased his complaint, saying he had since been informed that Wu fans in China made illegitimate purchases through the U.S. iTunes store.
While Variety reports that the sales will not count, Billboard confirms only that they're being reviewed.