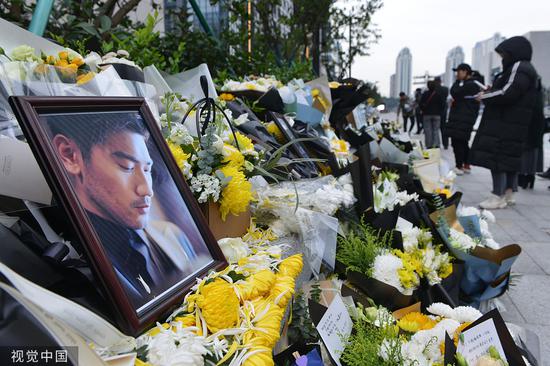 Zhejiang Television has canceled a reality show, "Chase Me" on Thursday, due to the death of Chinese-Canadian actor Godfrey Gao, who died during the filming process.
Due to furious fans' demands for greater transparency, the TV network finally broke its silence to explain the details of the 35-year-old actor's death due to cardiac arrest in Ningbo, Zhejiang province.
Lin Yong, director of Zhejiang Television, said to Qianjiang Evening News that Gao's family and management have escorted the star's body back to Taiwan on Dec. 2. "Since the accident, we have been immersed in grief and remorse. We feel we owe an apology to Godfrey, to his father and mother, and to all those who loved him," said Lin.
He explained that the TV network's silence was due to dealing with the incident and fulfilling Gao's family's wishes to keep things low profile.
The producer also revealed that the funeral service will be held on Dec. 15 in Taipei, and Zhejiang TV will send representatives to attend the funeral and pay tribute.
As a result of various witness testimonies and speculations circulating online, Lin finally detailed the timeline of Gao's death.
According to Lin, at around 9:30 p.m. on Nov. 26, Gao started filming the 9th episode of China's most popular sports reality show. Gao participated in two games and spent the rest of the time watching others. At around 1:26 a.m., Gao started filming the competitive segment of the show. He slowed down after running about 600 meters before collapsing at around 1:30 a.m.
"After finding out something went wrong, a show director called the ambulance on standby. Other celebrity competitors standing nearby also ran to Gao. One minute and 46 seconds after his collapse, paramedics on standby started to resuscitate him for about 20 minutes before sending him to a local hospital. After two hours of effort, the hospital pronounced him dead," he said.
Lin added that there were professional medical staff members on standby, and there were two ambulances, three paramedics, and two drivers on duty that night. The ambulances were well-equipped and had an automated external defibrillator (AED), which they used on Gao. As for some eyewitness statements claiming that they saw an ambulance arrive at 2 a.m., Lin said, "The ambulance that they saw was the third ambulance that arrived upon receiving a call from a crew member. This ambulance was not used in the end."
The director said that they had kept relevant footage and evidence for authorities to look at.
"Godfrey is a kind, positive, and well-loved actor and model. We were unable to bring him back to life, no matter how hard we tried. We want to express our deepest apology once again. We are committed to bearing relevant responsibility for his death," said Lin. He concluded his interview by mourning, "All our sadness and remorse, all our love and thoughts, have become one sentence: Godfrey, rest in peace."
The interview posted on Zhejiang TV's official microblog Weibo account attracted more than 222,000 comments, with most of them mourning the star. Many comments demanded the TV network disclose footage of the scene or release a technical log of the defibrillator.
Gao was born Tsao Chih-hsiang on Sept. 22, 1984 in Taipei and moved to Canada during his childhood. Since his return to Taiwan in 2004, he had appeared in several popular TV dramas and films, including "Remembering Lichuan," "Love is a Broadway Hit," "Legend of the Ancient Sword," and "Shanghai Fortress." He was also the first Asian male to model for the fashion brand Louis Vuitton.
He was not married but did have a girlfriend, Bella Su, from outside the showbiz circle. Su, 23, updated her Instagram biography with a poignant message which read: "Whatever we are... You and I will always collide" two days after he died.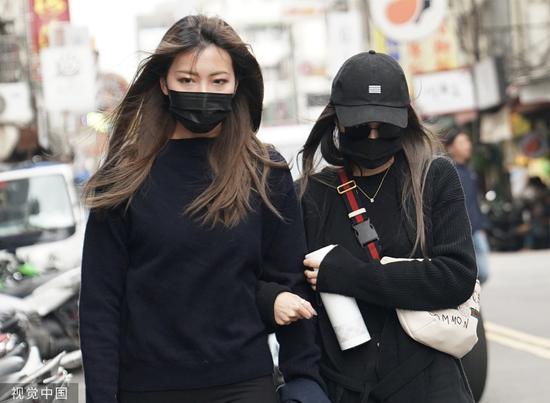 Bella Su (L) is seen, devastated, on her way to the mourning hall, in Taipei, Taiwan, Dec. 4, 2019. [Photo/VCG]
He was supposed to be a groomsman for the wedding of his best friend, former basketball player James Mao, on Nov. 29.
James later penned an emotional tribute to Gao, saying, "I wake up sobbing. I'm devastated. You were the most genuine person I knew…. You'll always have a deep place in my heart, and you're truly irreplaceable. I'll miss you forever, and I love you, bro."
By Zhang Rui
Source: China.org.cn