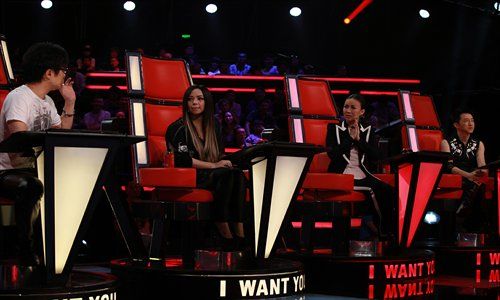 The Voice of China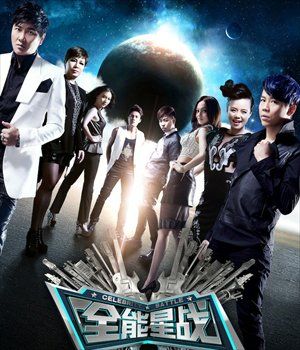 Celebrity Battle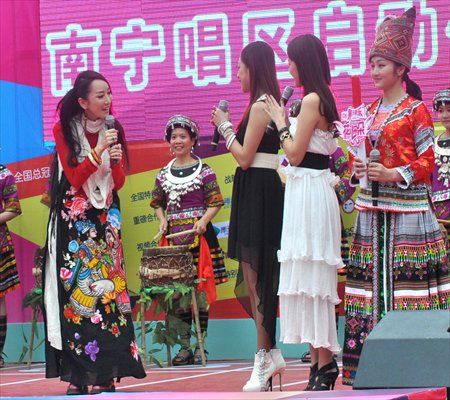 Blossoming Flowers
Over 10 musical talent shows have occupied TV's prime timeslots in China this summer, and on Thursday, Friday and Sunday, you have more than one to choose from.
Last year's top rated show, The Voice of China on Zhejiang TV, is still way out in front with 3.62 percent - a new record for a season premiere ever. At one point during the show, viewership reached 4.63 percent according to CSM Media Research. Another musical talent show, Super Boy on Hunan TV, was a distant second at 1.282 percent.
To prevent the homogeneous development of TV programs and to provide audiences with diversified choices, a restriction was announced on July 24.
A news release from The State General Administration of Press, Publication, Radio, Film and Television to Xinhua stated, "Satellite broadcasters should stop investing in any new singing competition shows; shows that have already been produced, but have not yet aired, should not be aired until after the summer vacation; and the series currently being aired should be aligned with different schedules."
According to an investigation by China Youth Daily and sohu.com in May this year, although 58.3 percent of those surveyed enjoyed the singing programs, 64.7 percent thought there are too many programs of this type. Furthermore, 44 percent showed their dissatisfaction about the homogenization of the TV programs.
Catch the wave or wipe out
After seeing the great commercial success of The Voice of China last year, Chinese television producers are trying to catch the wave of singing competition programs in 2013. At least three talent shows are scheduled for Friday night with another three set for Sunday night. Other singing talent shows can be seen on Wednesday, Thursday and Saturday.
In response to the restrictions, Qinghai TV posted a statement saying it was canceling plans to produce the talent show Blossoming Flowers, which was originally to be shown late this year.
Another singing competition program, Celebrity Battle, produced by Jiangsu TV, has been postponed till November, leading to an estimated loss of nearly 10 million yuan ($16.3 million) in production and promotional expenses, according to Shenyang Evening News.
And a media relations staff member, Jiang Shibin, from Super Star China, said there must be some kind of influence by the restriction: The show has not received any information to coordinate their programs so far, but they will follow the government's decision as soon as they are informed.
According to a related article in the Beijing Times, the new rules by the government watchdog will benefit those programs that are already airing. But the real crisis for the similar programs is that none could attract enough excellent participants.
Not the first restriction
The first wave of China's singing talent shows began in 2005, when Super Girl and a series of competition programs were produced by satellite TV stations. But the trend lasted no longer than two years. In 2007, the then State Administration of Radio, Film and Television (SARFT) banned talent shows during prime (7:30 to 10:30 pm) on local satellite TV channels and restricted the broadcast time to 120 minutes per day for talent shows.
In 2011, SARFT again restricted the country's local satellite channels to 90 minutes of singing shows twice a week during prime time to cap "excessive entertainment and poor taste."
Undeterred, the trend came back again in 2012. The Voice of China recorded 5.234 percent on its final last year, winning an average audience rating of 1.299 percent for 30 days. Witnessing the show's great commercial success, many local satellite channels planned their own version of localized singing competition programs, including the Chinese versions of The X Factor, American Idol and Duets.
Cheap and less risky
To distinguish themselves from the others, some shows are blending unique elements into their newly produced talent shows.
Let's Sing Kids produced by Hunan TV is the only talent show focused on children under 14. It canceled a planned "graduation" scene scheduled for August 4 and ended its first season early.
Jun Ge Liao Liang (boisterous military songs) produced by Tianjin TV matches soldiers with civilians, while another show produced by Jiangxi TV, China Red Song Show, also focuses on revolutionary-themed songs, the latter canceled in response to the restrictions.
Though some have distinct elements, certain characteristics of successful shows are repeatedly used in other shows, such as the concept of having a "mentor" for each competitor.
Liu Jian, an associate professor of Communication University of China, shared his analysis of the homogenization of TV programs with the Global Times: "One of the reasons is the lack of home-made original programs, which makes imports more economical for satellite TV stations rather than inventing new types of programs, which takes large amount of manpower and resources.
"Another reason is that it seems to be less risky for TV stations and their investors to localize imported programs that have been popular and successful in foreign countries than to invent new programs."
To change the situation that local TV channels rely too heavily on copying foreign programs, the new restrictions also mention that the government will give priority to original domestic programs in order to encourage creativity; moreover, it will begin strictly regulating imported programs.
As another line of the restriction said broadcasters are urged to be thrifty in program production and to avoid ostentation and sensationalism, in accordance with the current frugality campaign initiated by central authorities.
Professor Wu Yulan from Zhongnan University of Economics and Law also pointed out that as the shows compete and find it difficult to separate themselves from the pack, show directors will stoop to scripting conflicts between competitor and scandals among the celebrity judges in order to generate a buzz in social media and in the tabloid press.
"The government regulations are necessary for the healthy competition of TV programs in the market," added Liu.