Jackie Chan visited his lost family in Anhui
2013-09-02 08:20:55 GMT
2013-09-02 16:20:55(Beijing Time)
SINA.com
by Chengyan, Sina English
On Saturday, Jackie Chan, the cheeky, lovable and best known film star in Hong Kong went to Wuhu City, Anhui Province to visit his half-brother who is now in his seventies.
Rumors had been swirling round in Hong Kong for years that Cheng Long (Jackie Chan's Chinese name) wasn't his real name and that he was adopted.
This was the first time that Jackie Chan has gone to the family shrine to get his name marked in their ancestral family genealogy since he was told the astonishing story of his two half-brothers he didn't even know he had from his father.
Jackie Chan and his entourages came all the way from Hengdian in Zhejiang province, where he was shooting a new movie, to his hometown in Anhui where his father lived before moving to Hong Kong in the 1940s.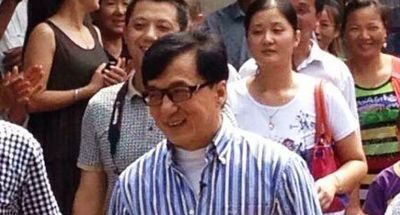 Jackie Chan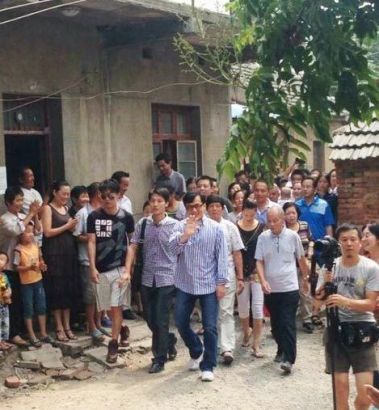 The villagers welcome Jackie's arrival with applause.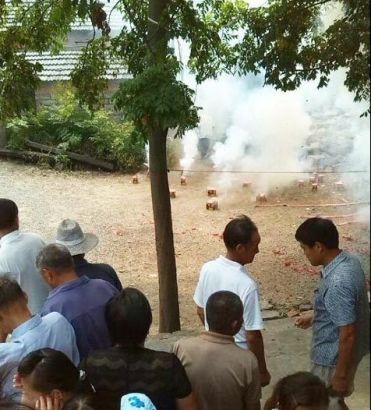 The villagers welcome Jackie's arrival with firecrackers.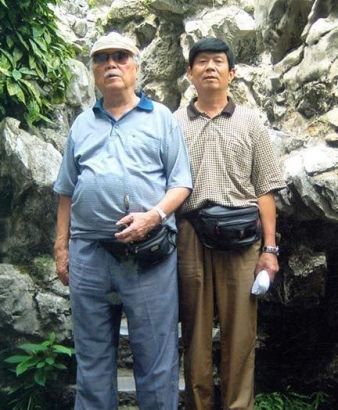 Jackie Chan's father and his half-brother.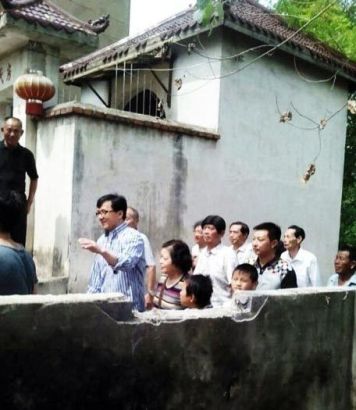 Jackie Chan
According to media reports, Jackie's father had two sons with his first wife while in the mainland. After arriving in Hong Kong, he changed his name and married another woman. Later they had a son Jackie.
In the low profile visit to rural Anhui, he took four cars and a van with 10 security personnels. When they did arrive, he was welcomed by fireworks and spent about 10 minutes in his elder brother's home before being led to the family shrine.
According to his brother, Jackie Chan was originally called Fang Shilong. And despite Jackie Chan's rare visit, his father used to make frequent visits to his hometown since they regained contact with each other in 1980s till his death in 2008.