Sun Li and Deng Chao hold party for their daughter
2014-08-13 10:25:27 GMT
2014-08-13 18:25:27(Beijing Time)
SINA English
Wang Ruiqi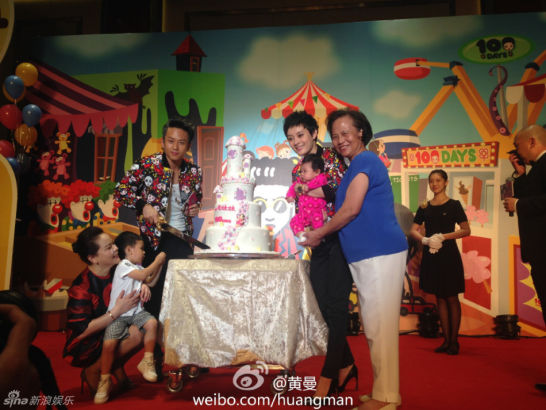 Sun Li and Deng Chao hold party for their daughter
Sun Li and Deng Chao hold party for their daughter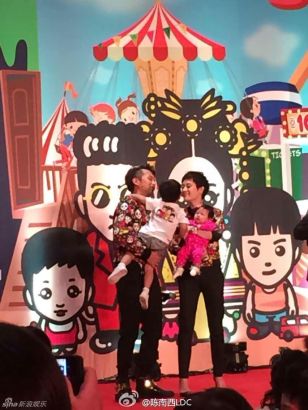 Sun Li and Deng Chao hold party for their daughter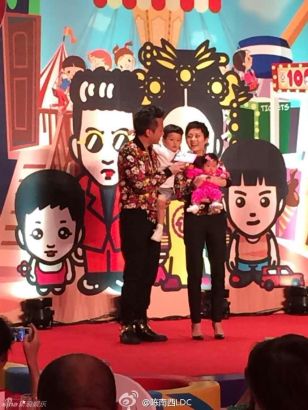 Sun Li and Deng Chao hold party for their daughter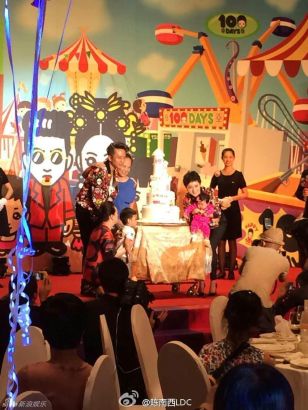 Sun Li and Deng Chao hold party for their daughter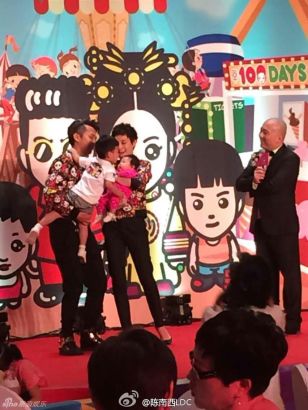 Sun Li and Deng Chao hold party for their daughter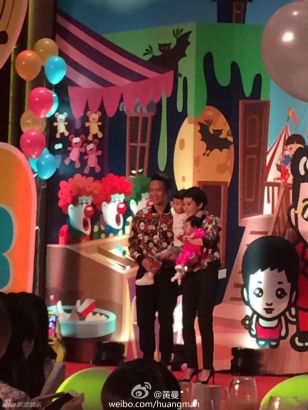 Sun Li and Deng Chao hold party for their daughter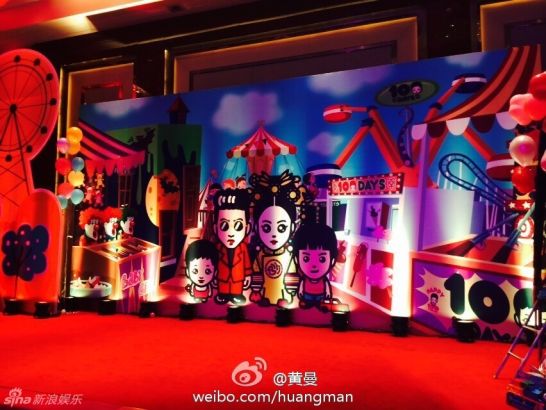 Sun Li and Deng Chao hold party for their daughter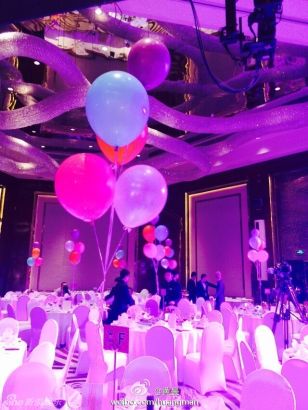 Sun Li and Deng Chao hold party for their daughter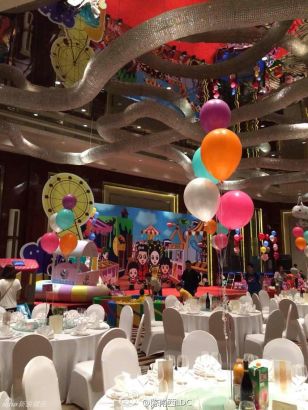 Sun Li and Deng Chao hold party for their daughter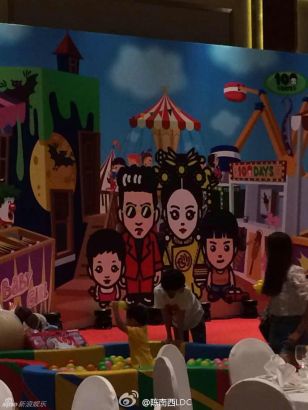 Sun Li and Deng Chao hold party for their daughter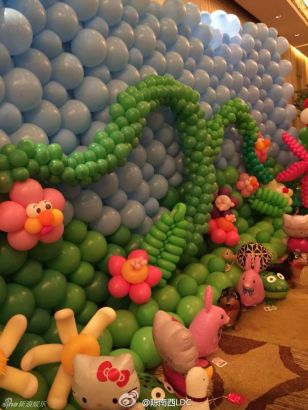 Sun Li and Deng Chao hold party for their daughter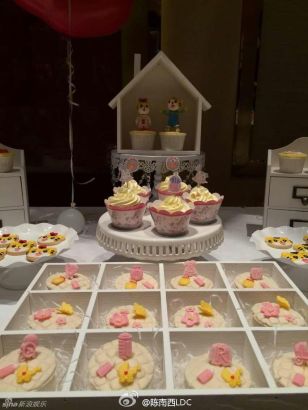 Sun Li and Deng Chao hold party for their daughter
Chinese actor Deng Chao and his actress wife Sun Li held a huge party at a star-rated hotel yesterday evening to mark the 100th day since their daughter's birth. Many celebrities working in China's showbiz were invited to the banquet.
The baby girl, named Xiao Hua (literally, little flower), was born in May. Mommy Sun tweeted yesterday that "Brother Deng Deng(their son) is 33 months old, while younger sister Xiao Hua is one hundred days old".
Three months after giving birth, Sun Li has regained her fitness as before. The couple wore couple shirts printed with cartoon images of the four family members. Their son Deng Deng also wore a white T-shirt printed with cartoon images, while the little girl wore a purple princess suit. Deng Chao and Sun Li's mothers were also present at the happy get-together.
The banquet venue was decorated with many toys. Merry-go-round, slides and sea ball poll can be easily seen, turning the spot into an amusement park. Guests of a dozen tables or so were invited to the banquet, among whom celebrities such as Liu Tao, Xie Nan, and Li Jing were included.
The guests made themselves at home and enjoyed themselves singing and dancing. On the stage, Deng Chao played a comedian with his children, making the party go with a swing. A four-tiered cake was prepared for the little girl Xiao Hua.
Sun Li and Deng Chao married in 2010 and gave birth to their son the following year. Sun Li recently hinted that she is ready to go back to work after three months of maternity leave.
(Wang Ruiqi)