Chinese singer BiBi Zhou wins Best Worldwide Act at 2014 MTV EMA
2014-11-10 08:27:39 GMT
2014-11-10 16:27:39(Beijing Time)
SINA English
Wang Ruiqi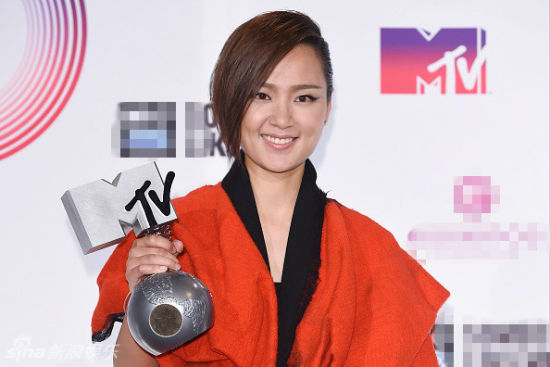 Chinese singer BiBi Zhou wins Best Worldwide Act at 2014 MTV EMA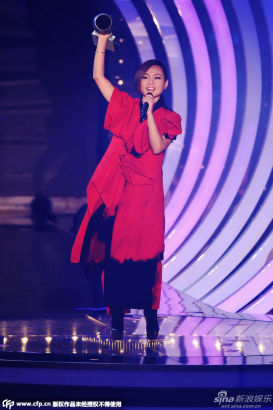 Chinese singer BiBi Zhou wins Best Worldwide Act at 2014 MTV EMA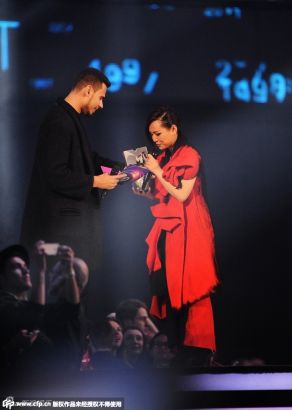 Chinese singer BiBi Zhou wins Best Worldwide Act at 2014 MTV EMA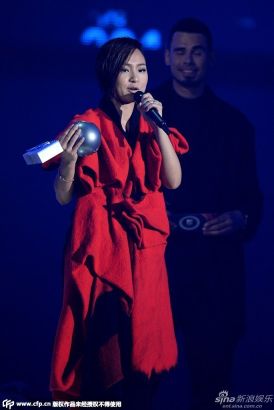 Chinese singer BiBi Zhou wins Best Worldwide Act at 2014 MTV EMA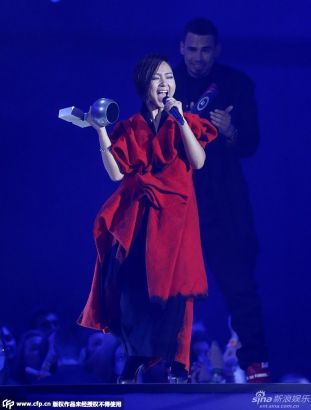 Chinese singer BiBi Zhou wins Best Worldwide Act at 2014 MTV EMA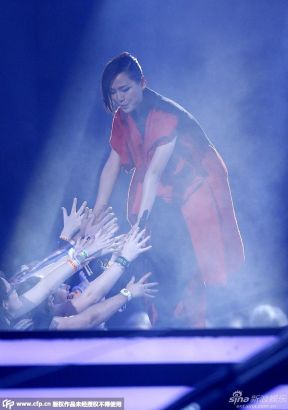 Chinese singer BiBi Zhou wins Best Worldwide Act at 2014 MTV EMA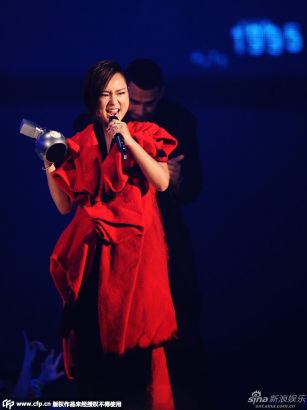 Chinese singer BiBi Zhou wins Best Worldwide Act at 2014 MTV EMA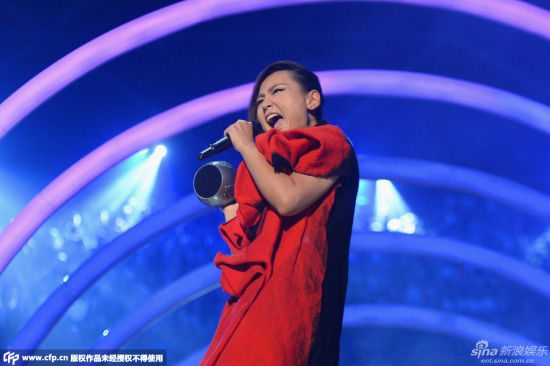 Chinese singer BiBi Zhou wins Best Worldwide Act at 2014 MTV EMA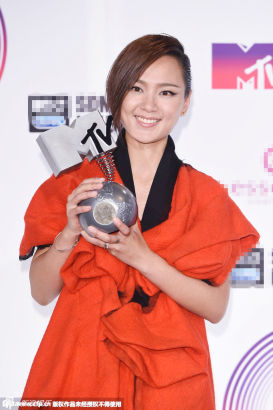 Chinese singer BiBi Zhou wins Best Worldwide Act at 2014 MTV EMA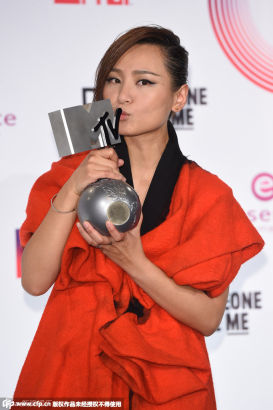 Chinese singer BiBi Zhou wins Best Worldwide Act at 2014 MTV EMA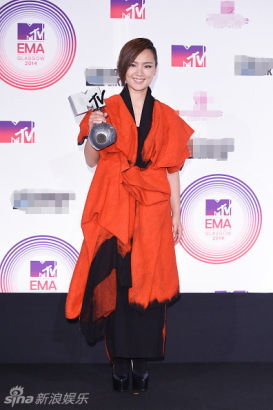 Chinese singer BiBi Zhou wins Best Worldwide Act at 2014 MTV EMA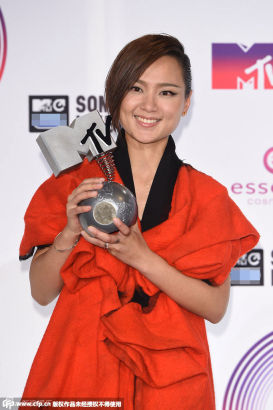 Chinese singer BiBi Zhou wins Best Worldwide Act at 2014 MTV EMA
Chinese female singer BiBi Zhou, known for her dedicated global fan base, won the Best Worldwide Act award yesterday at 2014 MTV Europe Music Awards in Glasgow, Scotland, toppling strong competitors One Direction, Fifth Harmony and 5SOS.
On winning the big prize, BiBi says"That's too heavy...I want to thank MTV EMA, especially say thanks to all who have voted. It's a great honor to be here. Thank you Glasgow...And I want to say the last word: Nicki I love your butt!"
This marks the third time that a Chinese national has won an EMA Best Worldwide Act award. Previous Chinese winners are Han Geng in 2012 and Chris Lee(Li Yuchun) in 2013.
Singer BiBi shot to fame overnight in 2005 in an audition named "Super Girl Competition", similar to "American Idol", with an astounding 400 million viewers watched the show's final. BiBi ended up winning second place, the first place being the former EMA winner Chris Lee.
Full list for 2014 MTV EMA awards:
Best Song: Ariana Grande "Problem ft Iggy Azale"
Best Pop: One Direction
Best Female: Ariana Grande
Best Male: Justin Bieber
Best Live: One Direction
Best New: 5 Seconds of Summer
Best Video: Katy Perry "Dark Horse ft Juicy J"
Best Rock: Linkin Park
Best Alternative: Thirty Seconds To Mars
Best Hip Hop: Nicki Minaj
Best Electronic: Calvin Harris
Biggest Fans: One Direction
Best Look: Katy Perry
Best PUSH: 5 Seconds of Summer
Best World Stage: Enrique Iglesias MTV World Stage Isle of MTV Malta
Worldwide Act: Bibi Zhou
Global Icon: Ozzy Osbourne
(Wang Ruiqi)