Stars shine at the 15th Huading Awards
2015-01-19 10:19:35 GMT
2015-01-19 18:19:35(Beijing Time)
SINA English
Li Jing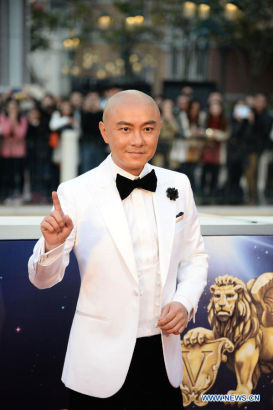 actor Dicky Cheung [Photo/Xinhua]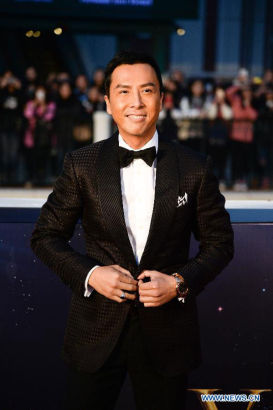 actor Donnie Yen [Photo/Xinhua]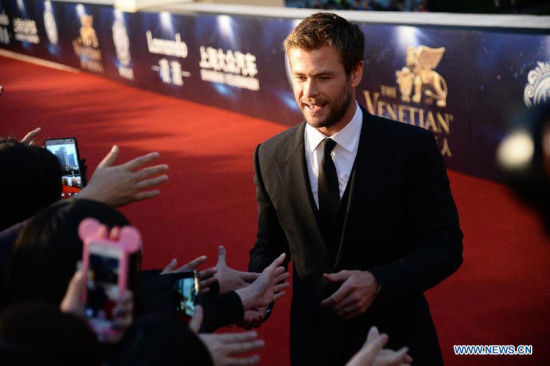 actor Chris Hemsworth [Photo/Xinhua]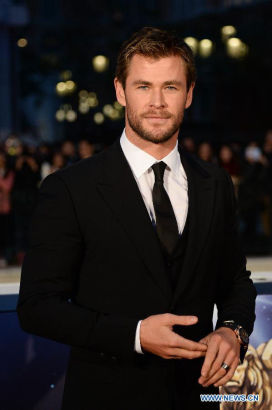 actor Chris Hemsworth [Photo/Xinhua]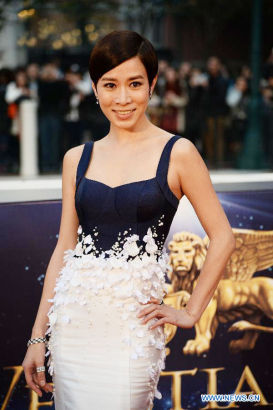 Actress Charmaine Sheh [Photo/Xinhua]
singer Leehom [Photo/Xinhua]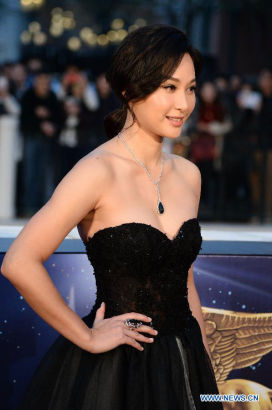 actress Tsui Kate Tsz Shan [Photo/Xinhua]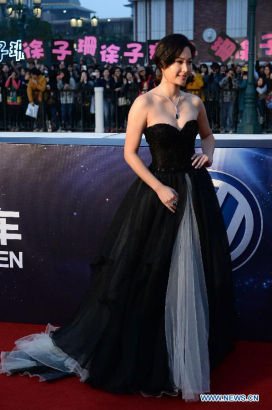 actress Tsui Kate Tsz Shan [Photo/Xinhua]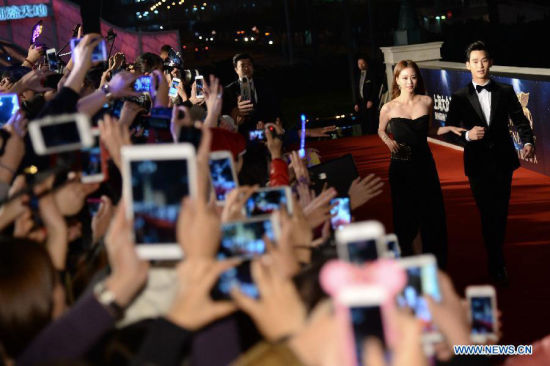 actor Kim Soo Hyun and actress Han Ye Seul [Photo/Xinhua]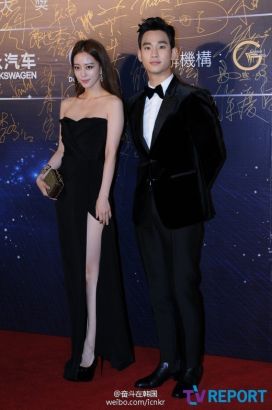 S. Korean actor Kim Soo Hyun and actress Han Ye Seul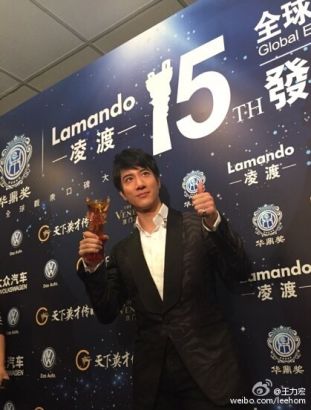 singer Leehom Wang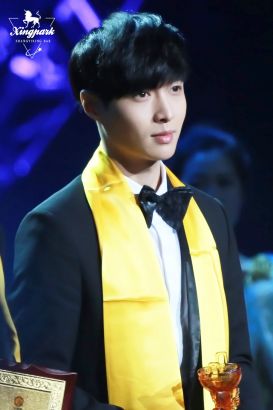 singer Lay(Zhang Yixing)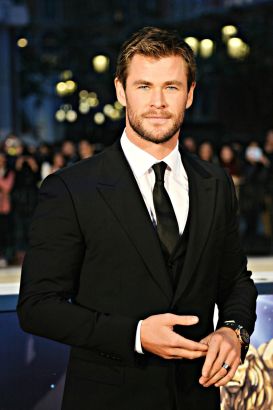 actor Chris Hemsworth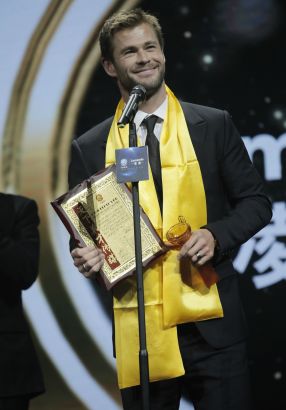 actor Chris Hemsworth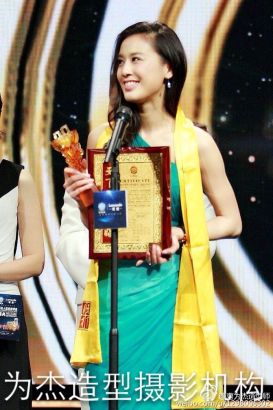 actress Huang Shengyi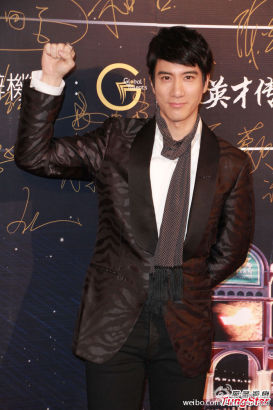 singer Leehom Wang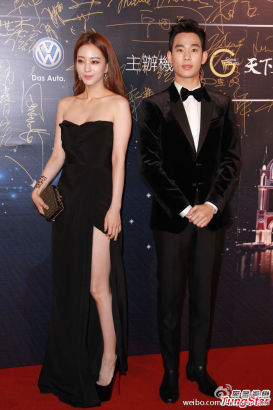 S. Korean actor Kim Soo Hyun and actress Han Ye Seul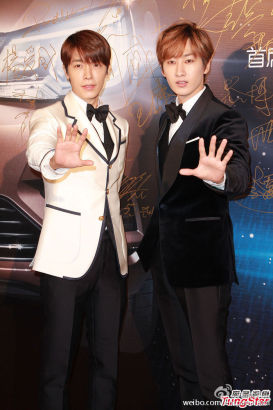 Super Junior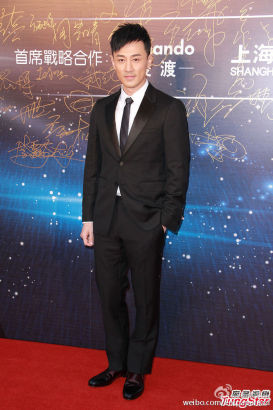 Hong Kong actor Raymond Lam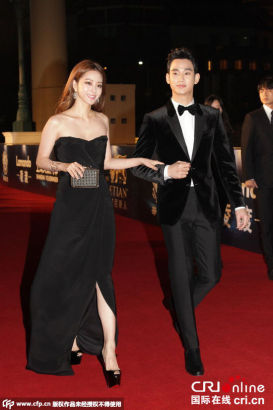 S. Korean actor Kim Soo Hyun and actress Han Ye Seul
The 15th Huading Awards ceremony was held yesterday evening in south China's Macau, attracting many Chinese, Korean and Hollywood celebrities such as Chris Hemsworth, Michael Mann, Naomi Watts, Kim Soo Hyun, Han Ye Seul, Super Junior, Leehom Wang, Eva Huang(Huang Shengyi), Donnie Yen, and Dicky Cheung.
South Korean actor Kim Soo Hyun won the "Global Best Actor in a TV Series" for his hit drama "My love from the star". Kim said in his acceptation speech that he was very grateful and will continue to present the audience with more quality works. S. Korean actress Han Ye Seul won the award for "Global Best Actress in a TV series".
Australian actor Chris Hemsworth took home gongs for "Global Best Actor" at the star-studded bash last night. The actor expressed his hope to meet Mandopop singer Leehom Wang at the backstage, with whom he co-starred in the movie "Blackhat". The "Global Best Film Director"went to Michael Mann, director of "Blackhat".
A special award "Annual Most Popular Singer in China" went to singer Yao Beina(Bella Yao), who passed away Friday, to honor her contributions made to the Chinese music industry. The ceremony broke the rule that all celebrities should receive awards in person and kept the place for Yao.
"The Huading Awards" is China's premier awards show, for all the winners are determined by the number of online fan votes. It has built a reputation for awarding excellence in entertainment over the past decade since it was founded by Global Talent Media Group (GTMG), a Beijing based multi-media company.
Full list:
Global Best Actor in a TV Series: Kim Soo-hyun
Global Best Actress in a TV Series: Han Ye Seul
Global Best Actress: Naomi Watts
Global Best Actor: Chris Hemsworth
Global Best Film Director: Michael Mann
Global Best Group: Super Junior
Global Best Singer-Actor: Leehom Wang
Global Best Dancer-Actor: Rino Nakasone-Razalan
Best Chinese Actor in a TV Series: Raymond Lam
Best Chinese Actress in a TV Series: Charmaine Sheh
Best Chinese Actor: Donnie Yen
Best Chinese Actress: Huang Shengyi
Chinese Annual Most Popular Singer: Bella Yao
Best Chinese Dancer-Singer: Zhu Han
Best Chinese Host: Li Kun
Best Chinese TV-Film Director: Tsai Yueh-Hsieh
Lifetime Achievement Award: Mei Baojiu
(Wang Ruiqi)