Thunder star Westbrook will miss game against Cavs due to injury
2018-11-07 02:48:00 GMT
2018-11-07 10:48:00(Beijing Time)
Xinhua English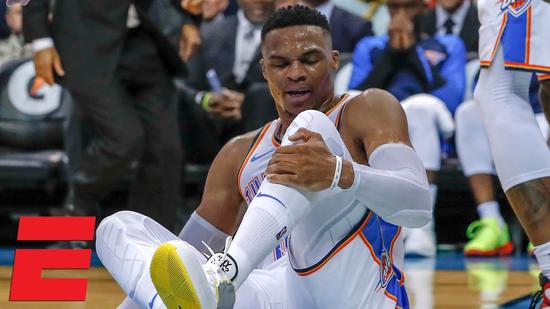 The Oklahoma City Thunder announced on Tuesday that their star guard Russell Westbrook will miss Wednesday's game against the Cleveland Cavaliers due to a sprained left ankle.
The Thunder won their fifth straight game by edging past the New Orleans Pelicans 122-116 on Monday night, but Westbrook sprained his left ankle while competing. Westbrook finished with 17 points, nine assists and seven rebounds in the game.
The former league MVP averages 24.1 points, 8.9 assists and 8.3 rebounds per game this season. The team now have five wins and four defeats.