Larry Nance Jr out for at least two weeks due to knee injury
2019-01-11 06:25:08 GMT
2019-01-11 14:25:08(Beijing Time)
Xinhua English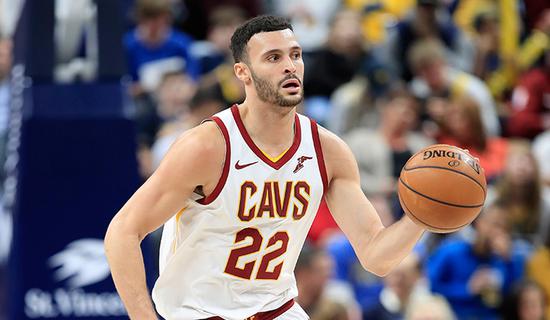 WASHINGTON, Jan. 10 (Xinhua) -- Cleveland Cavaliers forward Larry Nance Jr will be absent for about two to four weeks due to a right knee sprain, the team announced on Thursday.
Nance was injured in the 123-115 home loss to the Pacers on Tuesday in which he left the court halfway. The injury was confirmed to be an medical collateral ligament sprain by an MRI on Thursday.
The 26-year-old forward has played 39 games for the Cavaliers this season, averaging 8.8 points, 7.5 rebounds and 3.2 assists per game.
The Cavaliers have been going through a tough time since Lebron James joined the Los Angeles Lakers last summer, currently stuck at the bottom in the East Conference with an abysmal 8-34 record.