Sina Golden League 2020 Grand Finale to launch this weekend in Wuxi
2020-12-17 10:06:02 GMT
2020-12-17 18:06:02(Beijing Time)
Sina English
December 16th, Beijing - After five months, the sixth edition of Sina 3x3 Golden League (SGL) 2020 is going to launch its grand finale on December 17th - 20th, 2020 this weekend at Sunac Resort in Wuxi, Jiangsu. The SGL 2020 Finals press conference and draw ceremony were held this afternoon. 46 SGL champion teams and two wild cards will compete for over US$250,000 prize money in the upcoming event this weekend.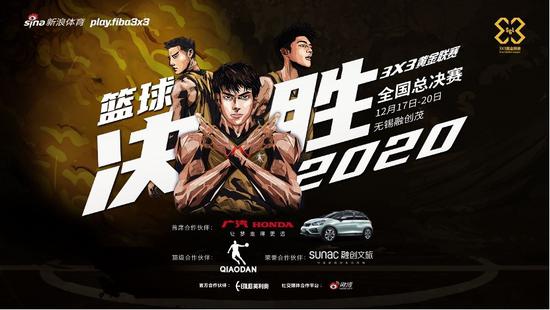 The fierce competition has filtered out many strong teams and some of the best remain, featuring last year's SGL National Champion Shangshi Longchuang, Macau's professional 3x3 basketball club Black Bears, as well as many elite basketballers such as CJ Trent, the former CBA player of Xinjiang Flying Tigers and Hailiang Xiao, the gold medalist of Asian Games 2018.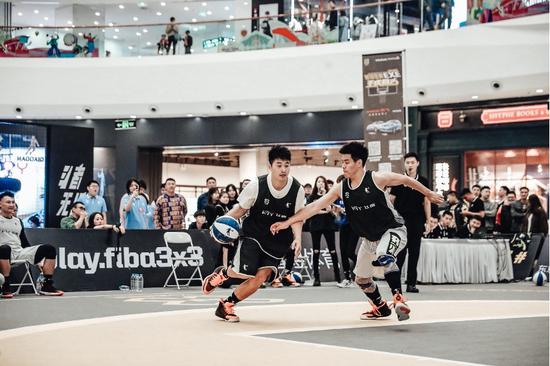 The three day event will be fully streamed domestically over 10 digital platforms including Sina Sports, Weibo, Douyin, etc. as well as the official @Sina 3x3 Facebook page, @sgl3x3 Twitter account, and @sina 3x3 YouTube channel internationally.
As the Covid-19 pandemic sweeps through all over the world, China became one of the first few countries that managed to stabilize the overall situation and allow public events to take place. Regardless the impact of the COVID-19 pandemic on the Chinese economy, Sina 3x3 Golden League secured Guangqi Honda as the Premium Sponsor and renew its partnerships with Qiaodan Sports and Sunac Resort.
Delayed by the Covid-19, Sina Golden League, the largest 3x3 basketball tournament in the world successfully resumed its 2020 edition in late-June. Covering a total of 101 cities in China with estimated 40,000 players in about 10,000 teams, the event has been strengthening its public health protocols to counter the Covid-19 threat and protect the safety of players, fans, and event officials.
About Sina Sports
Sina Sports is the #1 destination for sports fans in China. Established in 1998, Sina Sports was the first ever online sports platform in China, offering fans a diversified platform to access the sports news and games they care about, including website (sports.sina.com.cn), mobile site, and on the Sina Sports mobile app. In conjunction with its sister company Weibo, Sina Sports is also the largest sports content creator on Weibo, operating over 334 social media accounts with more than 300 million followers as well as management of third-party Weibo accounts.
Since 2015, Sina Sports has expanded its business to creating its own offline sporting events including the world's largest 3x3 basketball tournament, the FIBA-certified Sina 3X3 Golden League, with over 180 stops in China and three stops outside of mainland China in 2019. Sina Sports also operates the Sina 5X5 Golden League, the leading futsal tournament in China, and the Sina Cup Alpine Skiing, the first amateur event in the world to be endorsed by the International Ski Federation (FIS) and operating in 100 ski resorts in China.
PR Contact
Roger Zhang