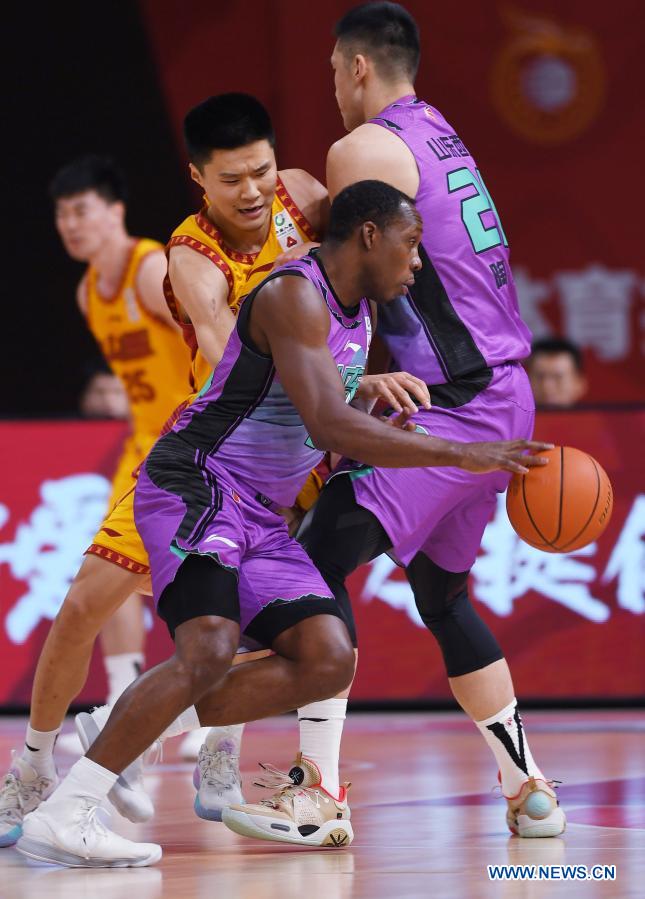 Lester Hudson (front) of Shandong Heroes breaks through during the 28th round match between Shandong Heroes and Shanxi Loongs at the 2020-2021 season of the Chinese Basketball Association (CBA) league in Zhuji, east China's Zhejiang Province, Jan. 10, 2021. (Xinhua/Li Ziheng)
ZHUJI, China, Jan. 10 (Xinhua) -- Lester Hudson notched 11 points, 10 rebounds and nine assists to lift the Shandong Heroes over the Shanxi Loongs 94-91 in the 2020-21 Chinese Basketball Association (CBA) season here on Sunday.
Rookie Liu Yi had a game-high and career-high 20 points for Shandong. Center Tao Hanlin got 17 points and 10 rebounds from the substitutes' bench.
"We played tough in this match and got the victory finally," said Liu.
Guard Zhou Zhandong led Shanxi with 14 points, seven assists and four steals. Eric Moreland finished with 10 points, 13 rebounds and three blocks.
Both sides found scoring difficult in the first quarter, with only 36 points scored in total. Before the end of the second quarter, with Jiao Hailong's 3-pointer and Wang Ruheng's fast-break, Shandong posted an 11-0 run to take the lead.
Moreland got eight points, six rebounds and two steals to help Shanxi take a 68-67 turn before starting the last quarter.
In the last three minutes, Hudson snatched eight points to hold the victory for Shandong.
"Our players did well tonight though we lost regretfully in the end. The domestic players should be brave in the key shots," said Shanxi coach Ding Wei.
After the game, Shandong sits the fifth place in the league standings while Shanxi stays 12th.
Shanxi will take on Jiangsu in the next round, while Shandong faces Liaoning, who ranks the top. Enditem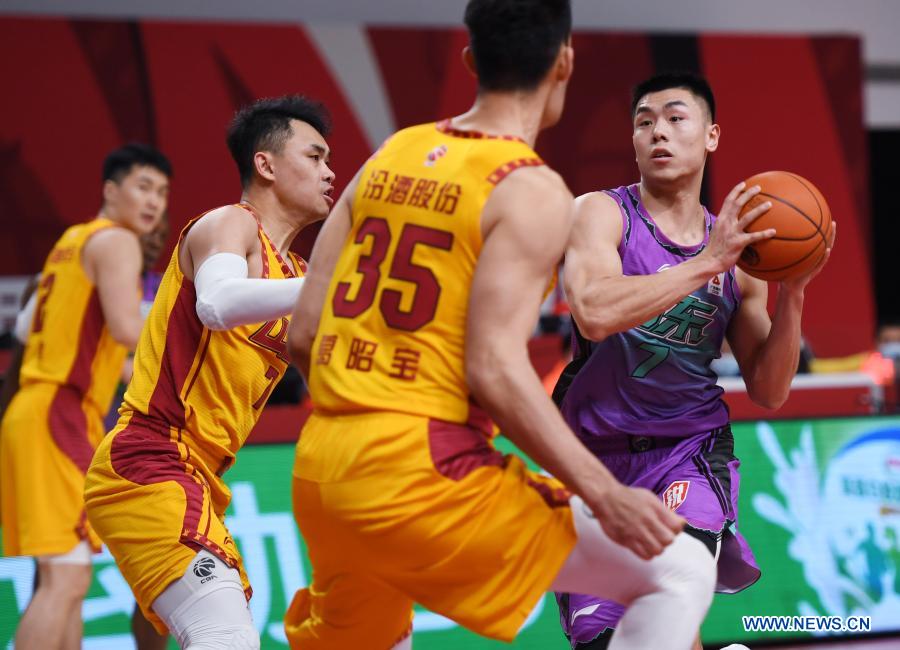 Liu Yi (1st R) of Shandong Heroes breaks through during the 28th round match between Shandong Heroes and Shanxi Loongs at the 2020-2021 season of the Chinese Basketball Association (CBA) league in Zhuji, east China's Zhejiang Province, Jan. 10, 2021. (Xinhua/Li Ziheng)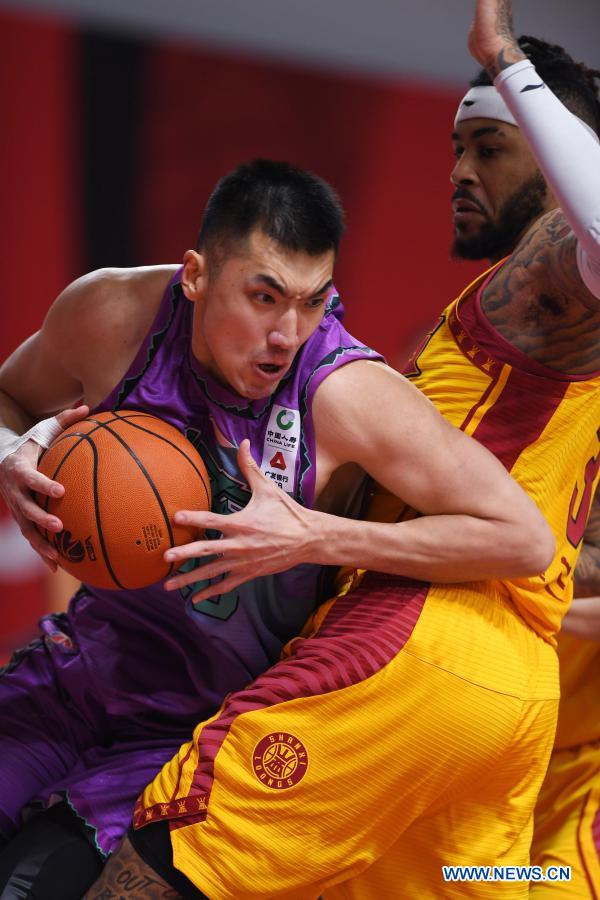 Tao Hanlin (L) of Shandong Heroes breaks through during the 28th round match between Shandong Heroes and Shanxi Loongs at the 2020-2021 season of the Chinese Basketball Association (CBA) league in Zhuji, east China's Zhejiang Province, Jan. 10, 2021. (Xinhua/Li Ziheng)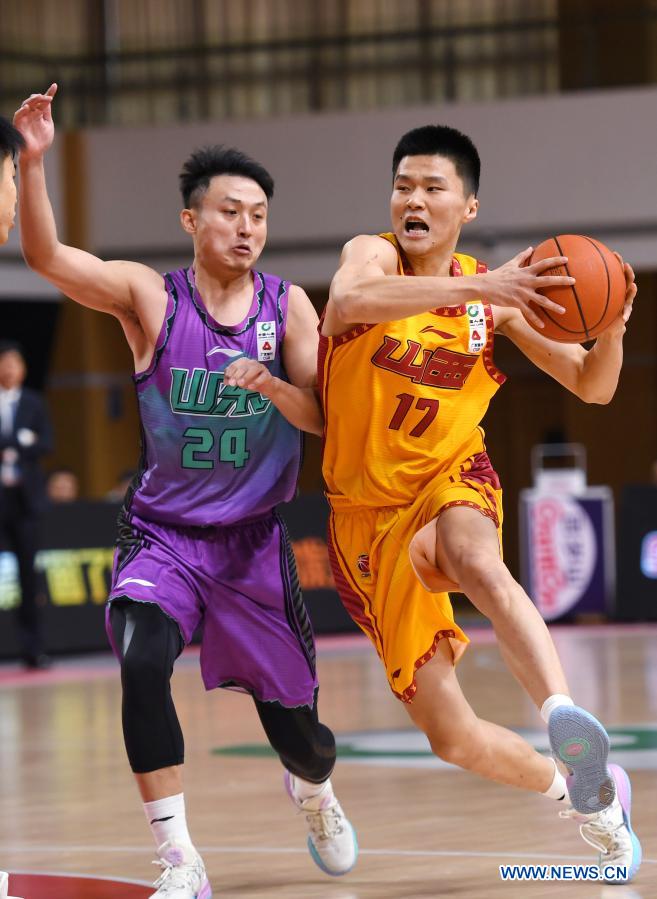 Liu Guancen (R) of Shanxi Loongs breaks through during the 28th round match between Shandong Heroes and Shanxi Loongs at the 2020-2021 season of the Chinese Basketball Association (CBA) league in Zhuji, east China's Zhejiang Province, Jan. 10, 2021. (Xinhua/Li Ziheng)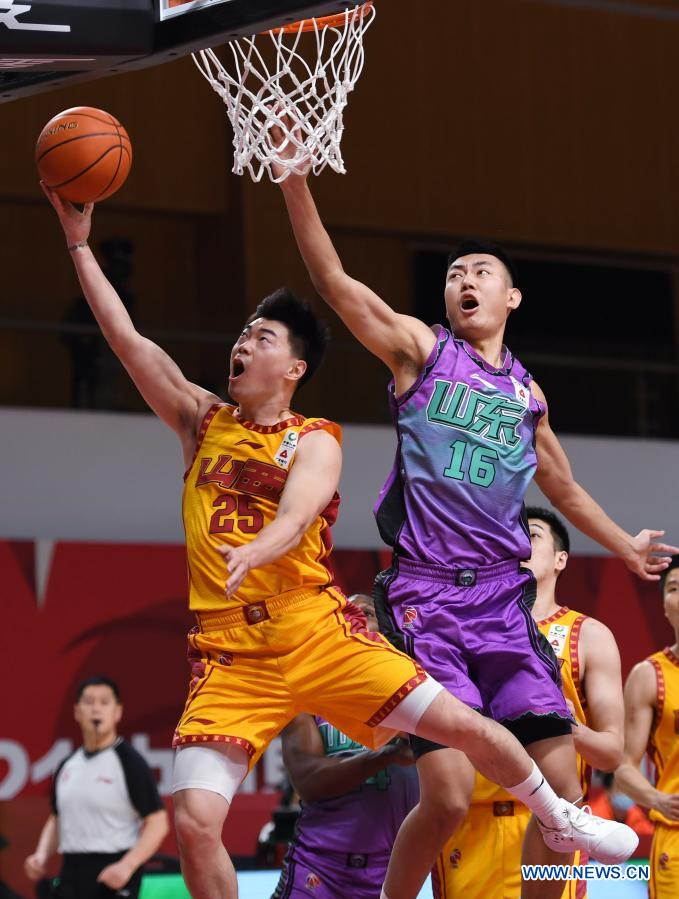 Zhang Hanjun (L) of Shanxi Loongs goes to basket during the 28th round match between Shandong Heroes and Shanxi Loongs at the 2020-2021 season of the Chinese Basketball Association (CBA) league in Zhuji, east China's Zhejiang Province, Jan. 10, 2021. (Xinhua/Li Ziheng)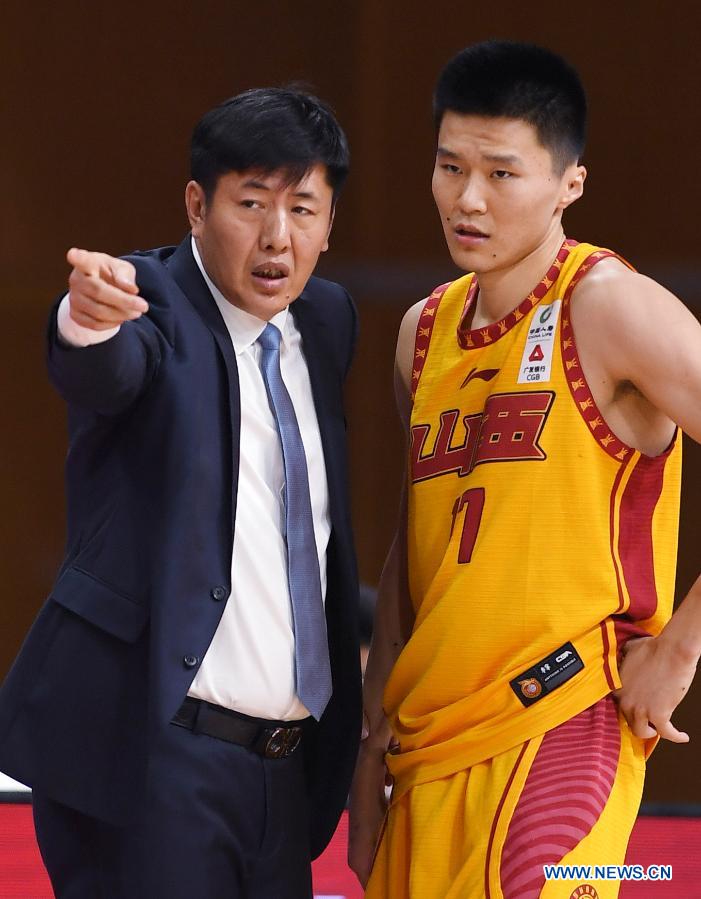 Ding Wei, head coach of Shanxi Loongs, talks to player Liu Guancen during the 28th round match between Shandong Heroes and Shanxi Loongs at the 2020-2021 season of the Chinese Basketball Association (CBA) league in Zhuji, east China's Zhejiang Province, Jan. 10, 2021. (Xinhua/Li Ziheng)