Chen wins all-Chinese women's singles final in Olympic table tennis
2021-07-29 13:36:13 GMT
2021-07-29 21:36:13(Beijing Time)
Xinhua English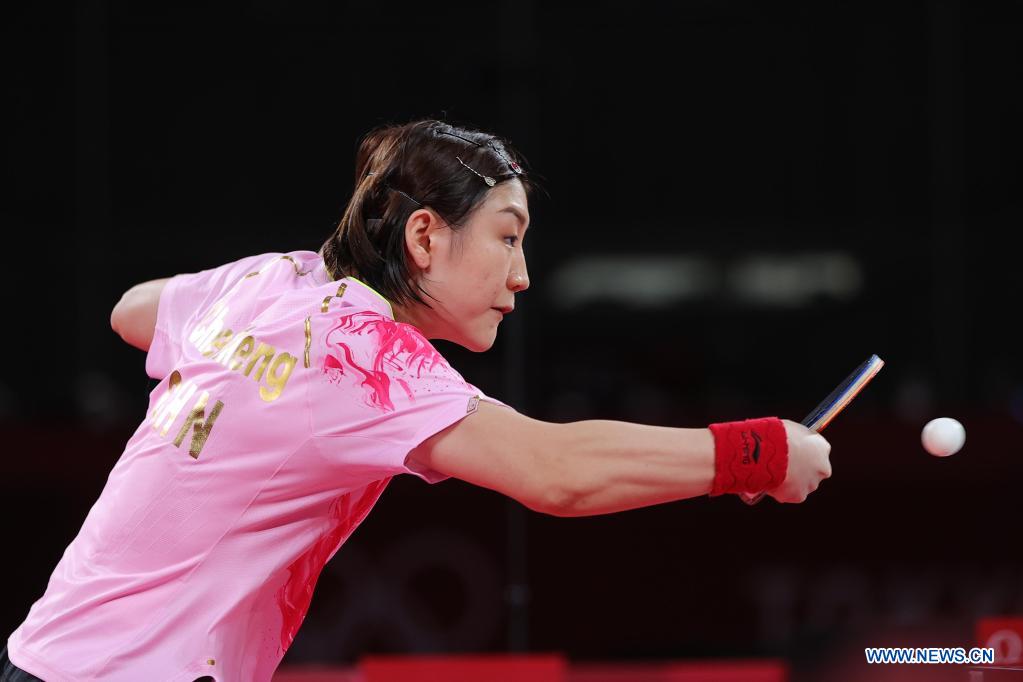 Chen Meng of China returns a ball during the women's singles final of the table tennis competition against her teammate Sun Yingsha at Tokyo 2020 Olympic Games in Tokyo, Japan, July 29, 2021. (Xinhua/Wang Dongzhen)
TOKYO, July 29 (Xinhua) -- China's world No. 1 Chen Meng overcame compatriot Sun Yingsha 4-2 to win the table tennis women's singles gold medal at the Tokyo Olympic Games here on Thursday.
Both in their maiden Olympic appearance, Chen and Sun showcased their quality attack, before Chen emerged the winner 9-11, 11-6, 11-4, 5-11, 11-4 and 11-9.
It's another major title for Chen, following her success at the ITTF World Cup in November last year.
Earlier on Thursday, local favorite Mima Ito claimed the bronze medal after beating Yu Mengyu from Singapore 4-1. Enditem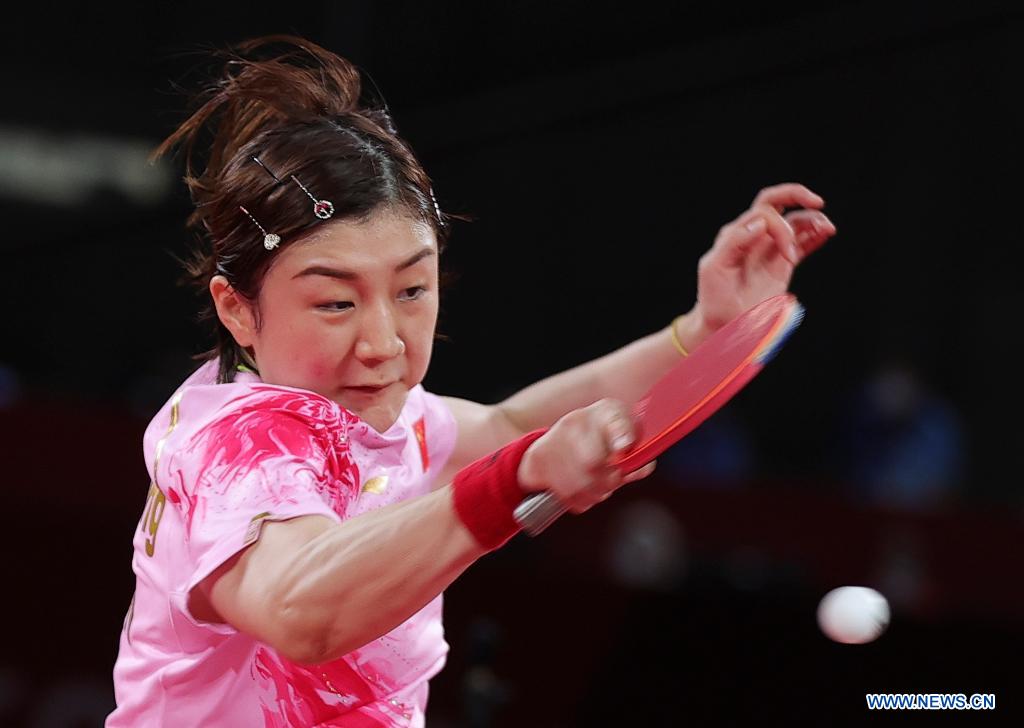 Chen Meng of China returns a ball during the women's singles final of the table tennis competition against her teammate Sun Yingsha at Tokyo 2020 Olympic Games in Tokyo, Japan, July 29, 2021. (Xinhua/Wang Dongzhen)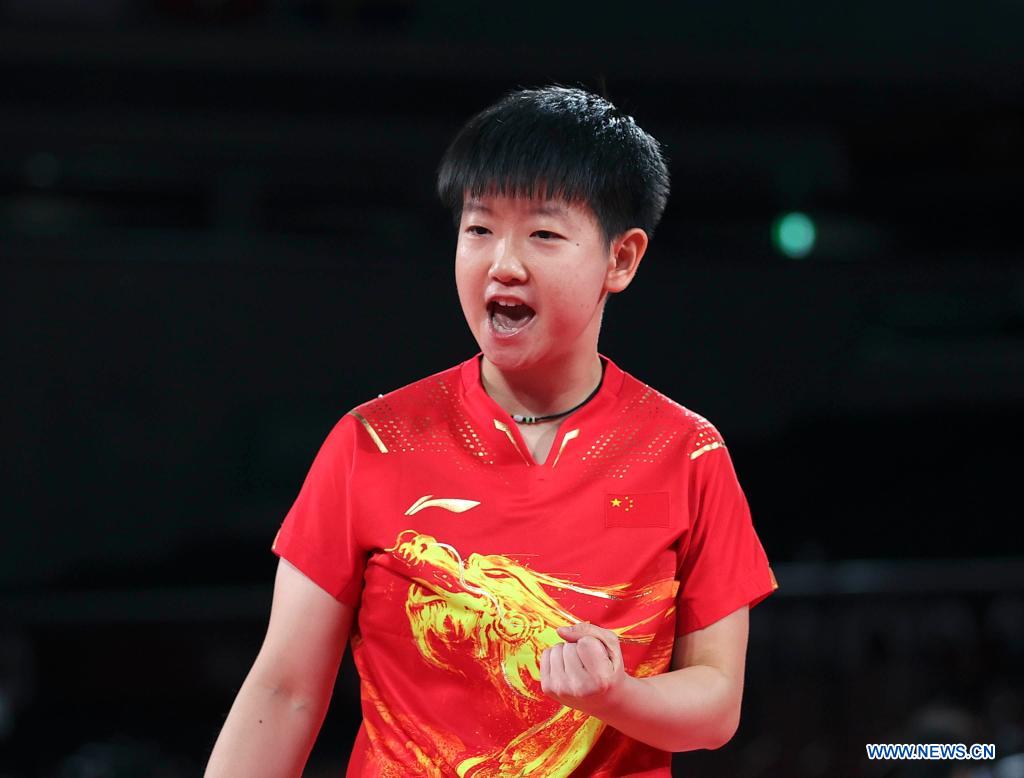 Sun Yingsha of China celebrates after scoring during the women's singles final of the table tennis competition against her teammate Chen Meng at Tokyo 2020 Olympic Games in Tokyo, Japan, July 29, 2021. (Xinhua/Wang Dongzhen)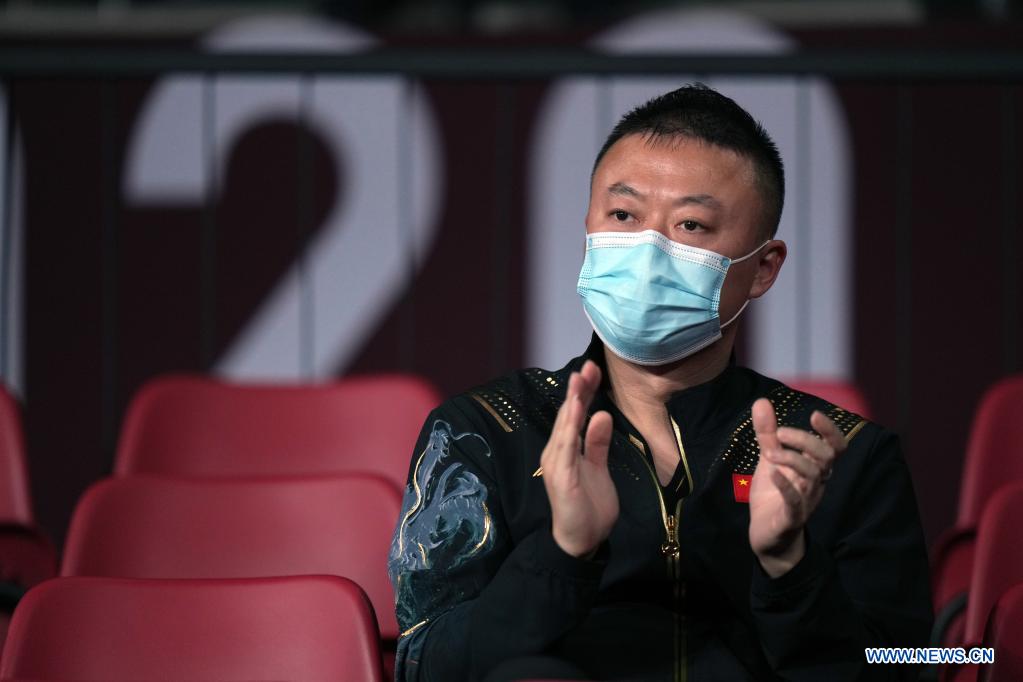 Coach Ma Lin of China watch the the women's singles final of the table tennis competition between China's Chen Meng and Sun Yingsha at Tokyo 2020 Olympic Games in Tokyo, Japan, July 29, 2021. (Xinhua/Lui Siu Wai)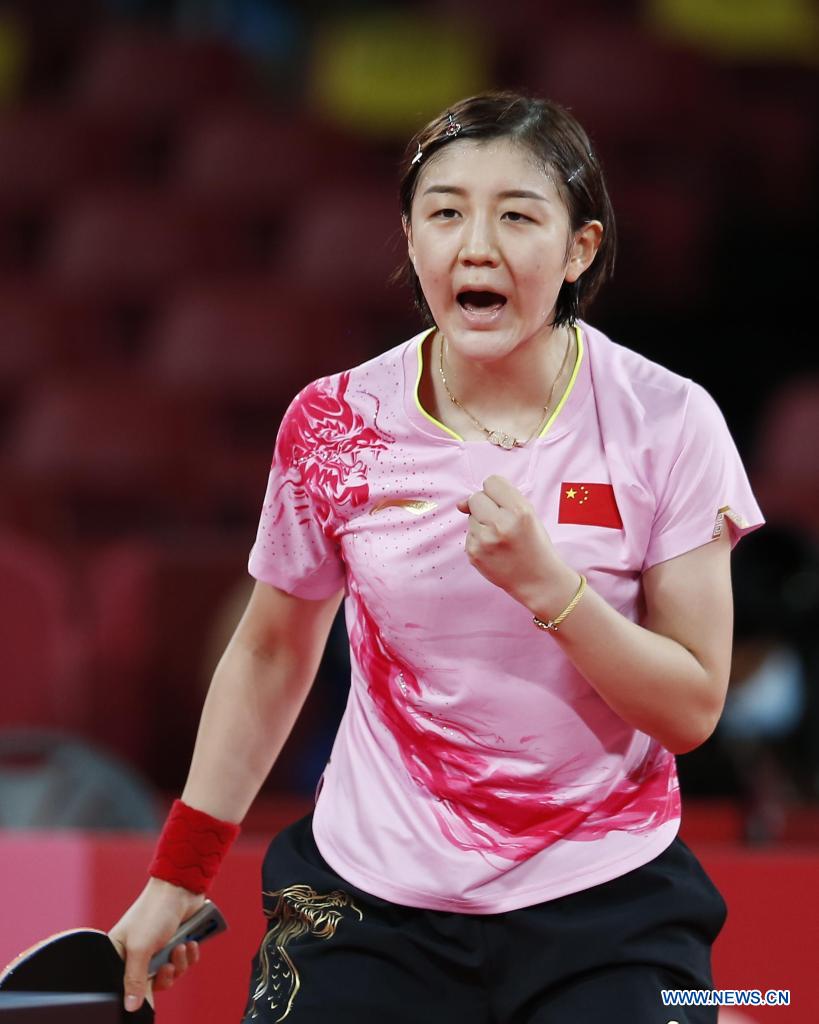 Chen Meng of China celebrates after scoring during the women's singles final of the table tennis competition against her teammate Sun Yingsha at Tokyo 2020 Olympic Games in Tokyo, Japan, July 29, 2021. (Xinhua/Wang Dongzhen)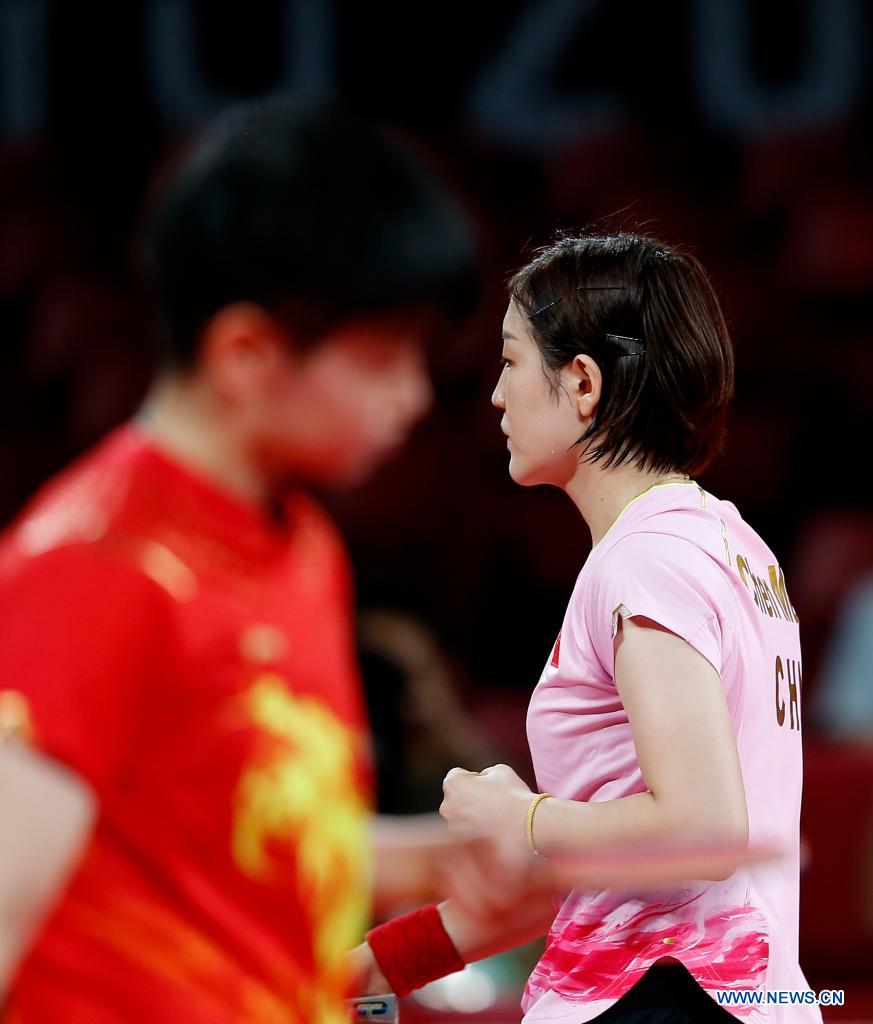 Chen Meng (R) of China reacts during the women's singles final of the table tennis competition against her teammate Sun Yingsha at Tokyo 2020 Olympic Games in Tokyo, Japan, July 29, 2021. (Xinhua/Wang Dongzhen)