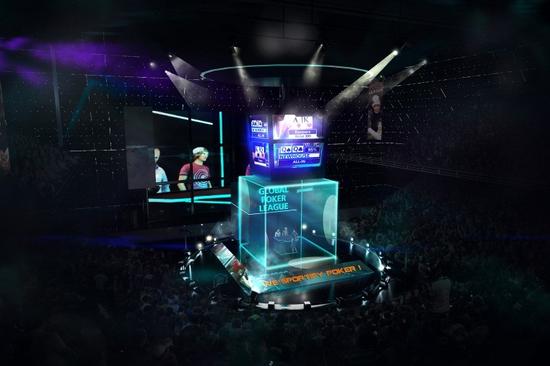 Partnership to provide comprehensive localized coverage of poker to Chinese audiences
19 APRIL 2016 – Sina Sports and the Global Poker League (GPL) have agreed to a long-term strategic partnership to bring full coverage of the GPL to China. As a result of the partnership, Sina Sports becomes the "Official Digital Media Partner of GPL" in China, and will launch a "Poker" channel on its leading Chinese digital media platform solely dedicated to providing comprehensive coverage from around the poker gaming world. GPL content will be front-and-center of the new channel, and the two parties will work together to provide unprecedented localized coverage of GPL events, including live streaming over 400 hours of GPL games and events. The partnership is a landmark deal for the sport of poker in China, aimed at building a strong culture for the game of poker in China and growing more Chinese fans for one of the fastest-growing spectator sports. GPL is also partly backed by Beijing-based VC firm Ceyuan Capital and Hong Kong-based Head and Shoulders Capital, which further pushed the League's rapid entry into the Chinese market.
The first to bring together a global league of competitive poker franchise teams, GPL is a pioneer in both the world of poker and the world of sports. GPL is not a gambling league, but rather identifies as an eSport that focuses purely on competition and fan interaction. The inaugural season, which began last week, features 12 teams spread out over three continents, including a team from Hong Kong known as the "Hong Kong Stars" managed by Celine Lin. Other teams include the New York Rounders and the Paris Aviators. The GPL season will last from April until November, culminating in a GPL Final Championship, with matches occurring online, in-studio and live with events hosted at iconic locations, giving fans multiple ways to catch the action.
In an effort to increase participation and interaction for Chinese fans that may be new to poker, GPL and Sina Sports will be working together to creat localized content to educate Chinese fans on how the game is played and watched. GPL will be providing Sina Sports with exclusive access to league events and players as part of the partnership. GPL also plans to work with Sina Sports to design events and shows for the Chinese market, including establishing at least one new franchise in Mainland China for the 2017 season.
GPL President Alex Dreyfus remarked, "The League's first Asia-based franchise is the Hong Kong Stars, who have loaded their roster with some of the best poker players from China. This is exciting for us because we want locally relevant standouts of the game involved alongside poker's global stars - it helps expose this sport to new audiences, such as those in China, that may be less familiar with the poker world."
Sina Sports General Manager and Senior Vice President of Sina.com, Arthur Wei, expressed his enthusiasm for this new partnership, saying, "The time is right for a league like GPL to enter China. Already, Chinese people are used to poker-style games through playing traditional Chinese card games, and are looking for more diverse ways to play. Not only will GPL attract new sports fans, but it also will attract a following from Chinese people that may not consider themselves traditional sports fans. I believe that Sina Sports will be looked at for years to come as a visionary media company for having brought GPL into China."
The "Poker" channel on Sina Sports, with GPL live streaming games and content, is set to come online early next month.
About Sina Sports
Sina Sports is the #1 destination for sports fans in China. Established in 1998, Sina Sports was the first ever online sports platform in China. We offer fans a diversified platform to access the sports news and games they care about, including on the web (sports.sina.com.cn), via mobile, and on the Sina Sports mobile APP. We license and partner with over 90 sports properties including the European Champions League, English Premier League, AFC Champions League, WTA Zhuhai, NFL, UFC, MUTV, Dakar Rally, Australian Open, AFP, etc. We are truly the place that sports fans in China seek to not only watch sports matches, but also continue the conversation and access sports news well after the matches are done.
Since 2015, Sina Sports has expanded its business to encompass event operation and licensing, player representation, and original content. Sina Sports trademarked programs include:
Sina 3x3 Basketball Golden League – Nationwide three-person premier basketball tournament
Official website: http://sports.sina.com.cn/streetball2016/
"Protalk" – Up-close web series with European football stars
Official website: http://sports.sina.com.cn/z/superstar/
Sina's "Racing Year" – A year of intense road races held throughout China
Official website: http://sports.sina.com.cn/z/runningchina2015/
For more information, please follow us on Twitter (@SinasportsChina) and LinkedIN (Sina Sports).
For media inquiries, please contact:
Dan Redford
SINA Sports, Beijing, China
Phone: (010) 6267 - 5554