Sina 3x3 Golden League Secures ENLIO as Official Basketball Floor Supplier
2018-05-16 09:54:29 GMT
2018-05-16 17:54:29(Beijing Time)
Sina English
May 16th, Beijing - Last weekend, the Sina 3x3 Golden League basketball tournament hosted its Chongqing stop with a new basketball floor partner. ENLIO, a FIBA-endorsed professional sporting floor brand, will become the official basketball floor of the Sina 3x3 Golden League to provide top-quality basketball floor and playing experience for players.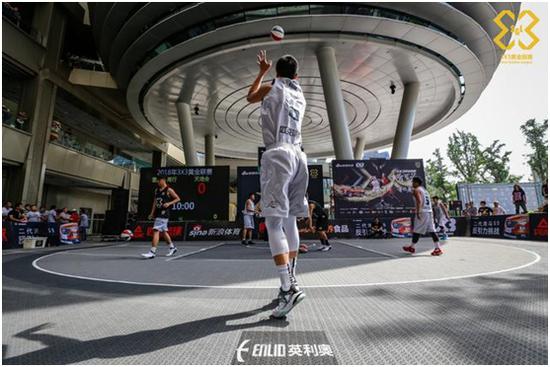 ENLIO will provide 3x3 Golden League with its self-developed SESIII basketball court floor particularly made for top events, which has been used by 2018 FIBA 3x3 Asian Cup, European Cup, U23 World Cup, and 2018 FIBA 3x3 China Masters. The SESIII has higher shock absorbing performance, lowering ground impact and body damage significantly.
After becoming an official floor supplier of FIBA, ENLIO chose Sina 3x3 Golden League as a partner, which is a recognition of 3x3 Golden League's commercial value. As a leading plastic sporting floors making company, ENLIO has been focusing on developing professional basketball floor and reaching international top-level events standard. ENLIO is very famous for PVC sporting floors and suspended assembling floors in the Chinese market. It also has exported to over 80 regions and countries overseas with 5,000,000 square meters annual production capacity in total.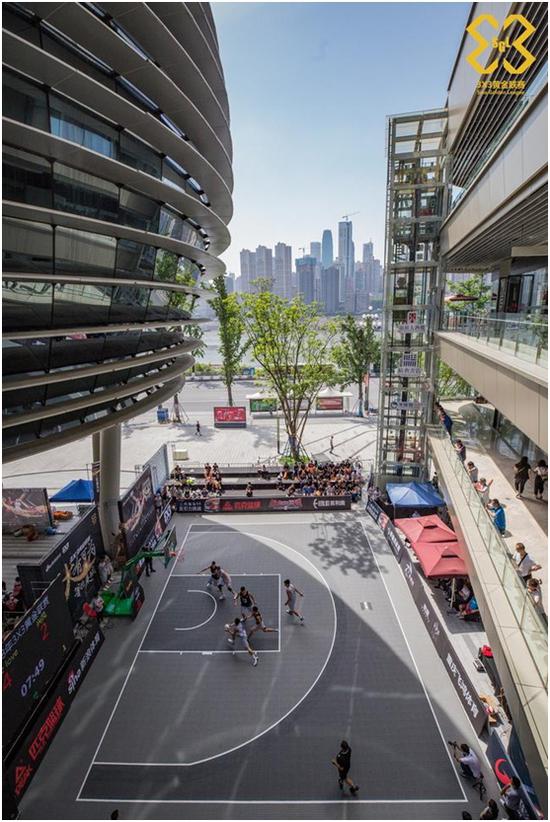 Existing Partnerships of Sina 3X3 Golden League
Apart from this new partnership with Enlio, Sina 3X3 Golden League, as the largest 3X3 basketball tournament in Asia, has several partnerships of well-known brands including Haima Automobile, PEAK Sports, Enlioand Mediapro.
As Top Strategic Partner of Sina 3X3 Golden League, Haima Automobile will activate the sponsorship via awarding a Haima car to the grand champion of the tournament. PEAK, a second year partner, has been providing high-quality apparel to all participants of the event. SamYang Food, which is a famous Korean food brand, is landed as the first FMCG sponsor to promote 3x3 Golden League by a series of sports events marketing.With a five-year partnership, Mediapro, one of the world's leading sports agencies, has been assisting Sina Sports to secure global broadcast and sponsorship deals and to develop the franchise model to bring the 3X3 Golden League to the world.
About Sina Sports
Sina Sports is the #1 destination for sports fans in China. Established in 1998, Sina Sports was the first ever online sports platform in China, offering fans a diversified platform to access the sports news and games they care about, including a website (sports.sina.com.cn), via mobile, and on the Sina Sports mobile app.
Sina Sports as a broadcaster licenses and partners with over 90 sports properties, including the European Champions League, Bundesliga, MUTV, the Masters, PGA Tour, LPGA, Wimbledon, UFC, and the National Basketball League of Australia. In conjunction with its sister company Weibo, Sina Sports also operates its own and third party social media accounts with more than 100 million followers.
Since 2015, Sina Sports has expanded its business to creating its own offline sporting events including Asia's largest FIBA-certified Sina 3X3 Golden League basketball tournament, and Sina 5X5 Golden League, the leading futsal tournament in China. The growing portfolio of events also include Sina Cup Junior Ice Hockey Competition, Sina Future Star Equestrian Competition, Sina Cup Alpine Skiing, and Sina China Bodybuilding and Fitness Competition.
PR Contact
Roger Zhang | +86 13701251185
yichi3@staff.sina.com.cn