3X3 Golden League players completes historic basketball journey to Australia
2018-05-30 09:57:50 GMT
2018-05-30 17:57:50(Beijing Time)
Sina English
May 30th, 2018. Four elite players from Sina Sports'3X3 Golden League wrapped up the 12-day journey in Australia after advancing to the quarter-final of Australia's National Basketball League's new 3x3Pro Hustle tournament and becoming the first 3X3 Golden League players to try out for the professional league. The trip was the first of its kind and built upon a partnership between 3X3 Golden League and NBL and fulfills the 3X3 Golden League's aim to provide more professional opportunities for Chinese elite basketball players.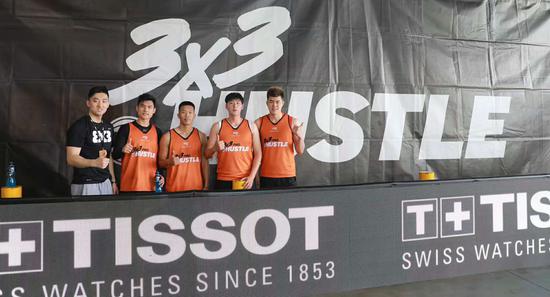 Qualifying for the Quarter Final of NBL 3X3 Pro Hustle
The four players selected to participate in this tripall featured during the 2017 edition of 3x3 Golden League and are well-known 3x3 players in China. The four players participated in the NBL 3X3 Pro Hustle event at Circular Quay in Sydney. Team Sina Golden League reached the quarter-finals and lost to the ultimate winners of the Sydney Stop. Li Lin, part of the 3x3 championship team from the 7th Asian University Basketball Association tournament, impressed the audience with a highlight reel slam dunk.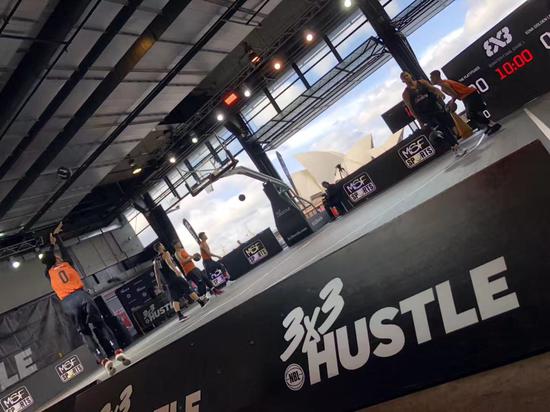 Andy Crook, the Chief Operating Officer of NBL, said: "the Chinese players played fantastically and were very physical. They've adapted well to the style of play. They've shown that they can play the game. NBL really appreciates the partnership with Sina sports. It's been going well for these few years. Many NBL games have been streamed through Sina Sports. And hopefully through the 3X3, we could develop a really good partnership and hope to send one of NBL's greatest teams over and play in Sina Sport's competition over in China very shortly."
Participating in Next Gen NBL Tryout
After the Hustle event, the players received a week of carefully-planned regimented training in Sydney and Melbourne including mountain climbing, weight training, and basketball skills training with healthy diet plan.
On May 20th, The NBL Next Gen Camp was hosted in Melbourne with 80 of the top NBL prospects including players from returning US college players, national U18 and U20's representatives and NBA Global Academy, showing out for the decisions makers from all eight Clubs.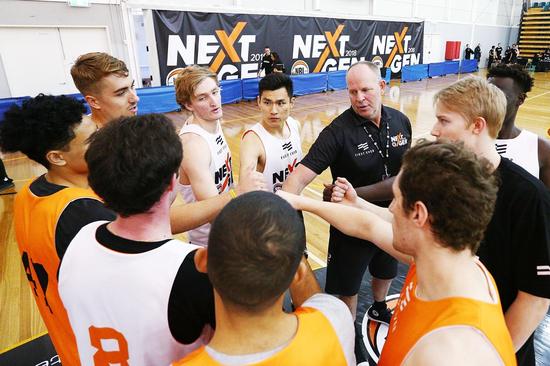 The two-day event included testing conducted by Rookie Me, the same tests that NBA prospects undertake during the NBA Combine each year. In addition to the athletic testing, players were put into teams for five-on-five play allowing Clubs to evaluate their skillset in a game situation.The results show that they rank middle among all the players.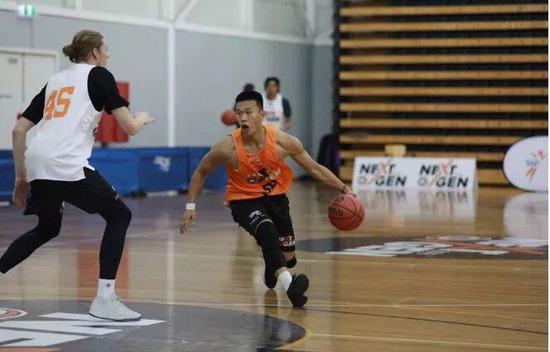 Patrick Hunt, the Director of the Next Generation Camp, said, "the players do understand the game. The preliminary game is very strong. They enjoy running the floor and their pass are exceptionally well. They have good understand in getting the ball to the right person. Defensively they're OK, but defending bigger players is a challenge because they're not all that big, so that's a challenge for them. But otherwise, they're holding their own with the camp here."
After the try out, Yan Shuai, National Champion of 2013 & 2014 Streetball Challenge, said that, "I saw a new way of playing basketball here. Although they all have good physical quality, they don't rely on this, and they often cooperate with each other. We also learned how to use our body, which is very important for Chinese players. I believe that more and more players will get the opportunity to go overseas to learn more through 3X3 Golden League. This will greatly help improve our 3X3 basketball."
Continuing the 3X3 Golden League - NBL Partnership
On the last day of this Aussie trip, Sina Sports officials, film crew, and the four participating players visited NBL headquarter in Melbourne, welcomed by Jeremy Loeliger, NBL CEO, and Tommy Greer, General Manager of NBL.
Jeremy said, "I think it's great exposure that you're here to have some international participation in our competition. That's fantastic. We appreciate you being here very much. Having good Chinese talent participating in our next Gen combine as well is very significant.That's really what we'd like to see Chinese players come through Next Gen and then get signed to apply for NBL teams.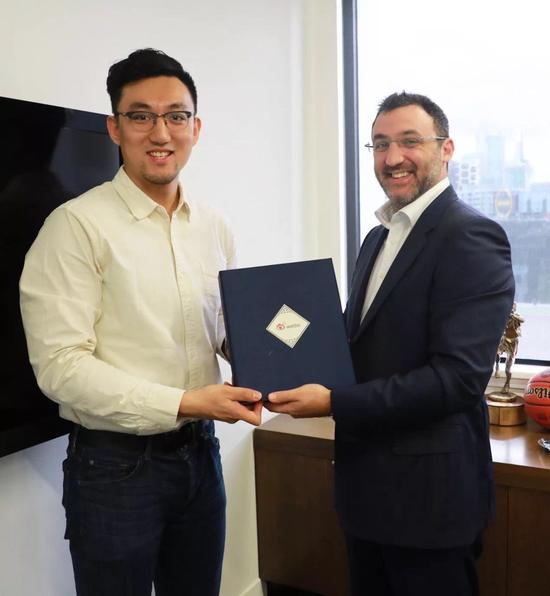 (Sina Sports official meets Jeremy Loeliger, CEO of NBL)
In November 2018, Sina Sports will introduce a top-level international invitation 3x3 basketball tournament called the 3x3 Elite League which will feature the top teams from not only the 3x3 Golden League, but some of the top international 3x3 teams, including the winners of NBL's 3x3 Pro Hustle. The inaugural trip to Australia by the Golden League players represents the beginning of a comprehensive partnership between Sina Sports and NBL in 3x3 basketball.