3x3 Golden League Sichuan Stop Champion Aba Prefecture Team to Attend Newly-Created 3x3 Golden League Manila
2018-07-27 08:26:03 GMT
2018-07-27 16:26:03(Beijing Time)
Sina English
July 27, 2018. Beijing, China - Sina Sports today announced the launch of its 3x3 Golden League's first overseas stop, 3x3 Golden League Manila, which will be held from September 12th to 15th. The championship of 3x3 Golden League Manila will participate in the Sina Elite League in November, where they will compete with top-level 3x3 teams from eight countries. 3x3 Golden League Sichuan Stop Champion the Aba Prefecture Team, featuring ethnic Tibetan players, will attend 3x3 Golden League Manila as a wild card team to play against local elite 3x3 basketball teams from the Philippines.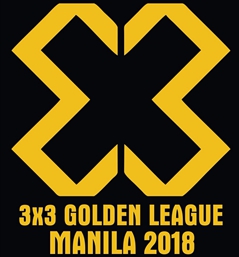 3x3 Golden League Manila Stop plans to invite 128 teams, including many well-known 3x3 basketball players from Philippines. It will be a two-stage competition and the final will be held in Metro Manila. As the champion of 3x3 Golden League Sichuan Stop, the Aba Prefecture Team, featuring ethnic Tibetan players, beat over a thousand other teams and represent the highest level of Sichuan 3x3 basketball. The players are from Aba Tibetan Prefecture, an autonomous prefecture of northwestern Sichuan with a majority of the population from the Tibetan ethnic group. After knowing that they are invited to Manila Stop, the Aba Prefecture Team stated: "Sincere thank you to the 3x3 Golden League. The League serves as a platform for us to go from local to national, and then international. We will cherish this opportunity to learn from 3x3 basketball elites from Southeast Asia."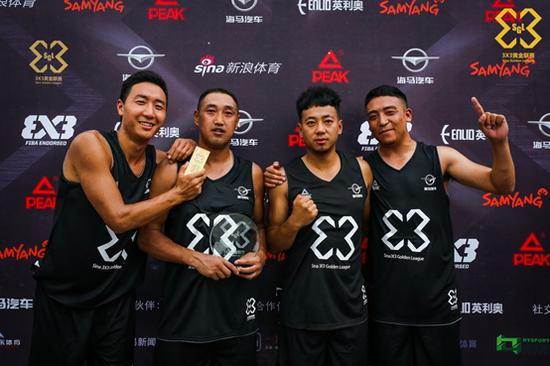 As a key independent sporting event and a FIBA-endorsed tournament launched by Sina Sports, the 3x3 Golden League has been not only expanding its scale, but also making further steps in its internationalization. This year, Sina Sports launched Sina Elite League and Sina Golden League Provincial at the same time with a total coverage of 30 regions, 70 cities, 16,000 teams and 64,000 participants, which is expected to be the largest global 3x3 basketball tournament. At the beginning of this year, Sina Sports signed a strategic cooperation frame agreement with Mediapro, a leading international sports marketing agency. The two sides reached a comprehensive cooperation on media and sponsorship rights for the 3x3 Golden League and its international development in the next 5 years, aiming to make 3x3 Golden League a world-renowned 3x3 basketball property. The launch of 3x3 Golden league Manila is an early result of this cooperation. As a co-organizer of 3x3 Golden League Manila, Mediapro Asia Head Lars Heidenreich said: "Philippines is very much a basketball country where people live and breathe the sport. 3x3 is very popular across the country, especially among youths. 3x3 Golden League Manila will bring 3x3 Golden League to the core audience in Philippines. The champion of this stop showcases the best of Southeast Asian Basketball, which will help add a different flavor to the Sina Elite League."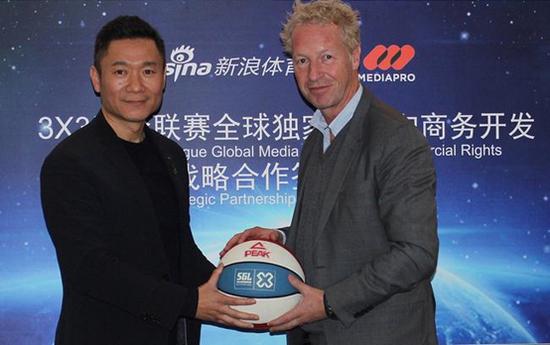 Aba Prefecture Team's competition in Manila will be beneficial to improving the overall level of Chinese amateur basketball players. Both Aba Prefecture Team's visit to Manila and the Australian National Basketball League's trial of four Chinese basketball players in Australia show that 3x3 Golden League are efforts made by Sina Sports to provide professionalization and globalization and create more talent for Chinese 3x3 basketball.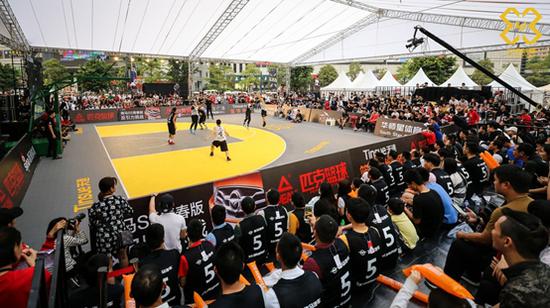 About Sina Sports
Sina Sports is the #1 destination for sports fans in China. Established in 1998, Sina Sports was the first ever online sports platform in China, offering fans a diversified platform to access the sports news and games they care about, including a website (sports.sina.com.cn), via mobile, and on the Sina Sports mobile app.
Sina Sports as a broadcaster licenses and partners with over 90 sports properties, including the European Champions League, Bundesliga, MUTV, the Masters, PGA Tour, LPGA, Wimbledon, UFC, and the National Basketball League of Australia. In conjunction with its sister company Weibo, Sina Sports also operates its own and third party social media accounts with more than 100 million followers.
Since 2015, Sina Sports has expanded its business to creating its own offline sporting events including Asia's largest FIBA-certified Sina 3X3 Golden League basketball tournament, and Sina 5X5 Golden League, the leading futsal tournament in China. The growing portfolio of events also include Sina Cup Junior Ice Hockey Competition, Sina Future Star Equestrian Competition, Sina Cup Alpine Skiing, and Sina China Bodybuilding and Fitness Competition.
Contact:
Roger Zhang | +86 13701251185
yichi3@staff.sina.com.cn