August 13, 2018. Beijing China. Sina Sports will send an elite team from its Golden League competition to compete in the inaugural 3BALL USA Showcase in California this week. Following its first international experience at NBL 3X3 Pro Hustle in Australia, 3X3 Golden League will send four elite players to compete in San Francisco. As part of the partnership with 3BALL USA, the competition will be streamed live in China on Sina Sports and Weibo. 3BALL USA will also send the winning team from its tournament to participate in Sina Elite League, the international invitation tournament to take place this November in China. During the three days prior to the 3BALL tournament, the team will tour various basketball courts from Oakland to San Jose. They will also spend time with NBA Star Klay Thompson touring his Thompson Family Fund facility.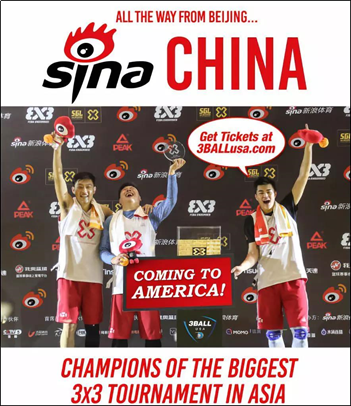 Two of the players, Yatong Guo and Long Ma were members of the 2017 champion team. Another member of the team, Yucheng Ji, was a member of the 2017 FIBA 3x3 Masters second place team. And finally the fourth member, Yu Liang, was on the 2017 FIBA 3x3 Beijing Stop second place team. The four teammates will arrive in San Francisco on August 13 to participate in the first ever 3BALL USA SHOWCASE.
The Golden League team will be the defending champions of the biggest 3x3 tournament in Asia, Sina China, made up of Yatong Guo, Yucheng Ji, Yu Liang, and Long Ma. Novi Sad Serbia, the #1 ranked team in the world, will be powered by three members of the 2018 FIBA World Cup champion's team. The US will be represented by team "All America". These three teams along with their seven competitors will all be fighting for a $50,000 cash prize as well as a chance to take a step towards qualifying for the 2020 Olympics in Tokyo where 3x3 basketball will make its Olympic debut.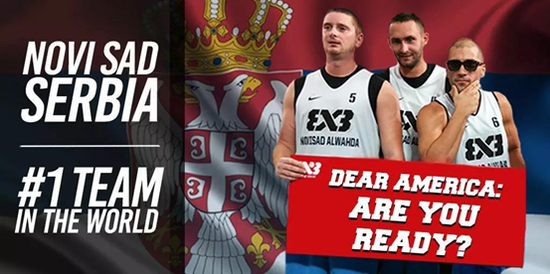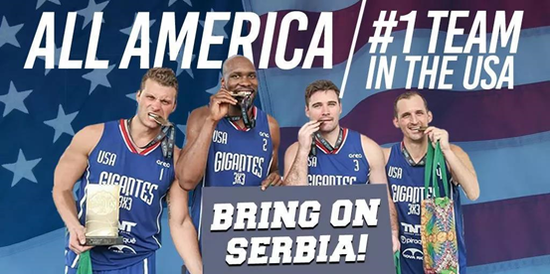 The 3-day live event, in addition to the 3x3 tournament, will also include a high-flying slam dunk contest, a one-on-one challenge featuring streetball icon The Professor, interactive selfie walls, music, food trucks, a beer garden, and stunt dog shows. The entire event will be live streamed on Twitch, the leading digital platform in the U.S. for live video, and Sina Sports, the #1 digital sports platform in China. Additionally, NBC Sports Bay Area, NBC Sports Chicago, and NBC Sports Washington, will broadcast the 3BALL USA Championship Game, which will close the event on Sunday.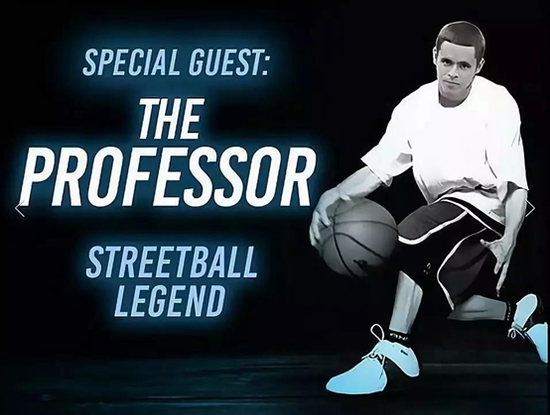 "Thanks for this opportunity Sina sports gave us, and I am deeply honored to be selected," said Long Ma, a member of last year's championship team after being selected for this year's squad. "I will cherish the chance to compete talented teams from around the world. We have seen them play and they are tough, but so are we. We won't back down from anyone."
Besides playing the in the tournament, the four Golden League players will travel around San Francisco to learn the local basketball culture. When talking about basketball in the Bay, it's impossible not to think about the three time champion Golden State Warriors. Klay Thompson, a hero of the team, was picked in the 2011 NBA Draft. However Klay is not the only athlete in the family. Klay's father, Mychal, is a former NBA first overall pick. His elder brother, Mychel, has played in NBA and his younger brother, Trayce, is a famous baseball player in the MLB.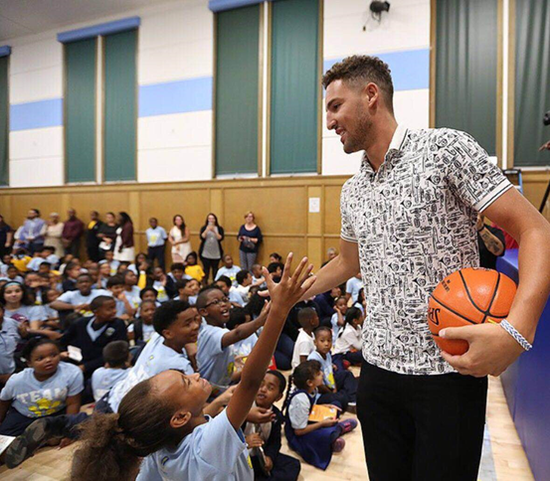 Klay Thompson's influence and interests expended beyond the basketball court. The Thompson family established the Thompson Family Foundation to help young people have better access to a good education and quality health care. Mychel Thompson will take the four Golden league players on a tour of the foundation's basketball facility.
From August 18 to 19, Sina 3x3 Golden League elite players will participate in the inaugural Thompson Family Foundation Golf Tournament at TPC Harding Park in San Francisco. It'll be interesting to see how "China Klay" and the Golden league players do on the golf course!
Players Yatong Guo, Yucheng Ji, Yu Liang, and Long Ma will arrive in the Bay Area a few days before the 3BALL tournament to tour various basketball courts from Oakland to San Jose, looking for pickup games with locals. Stay tuned on Sina sports for updates!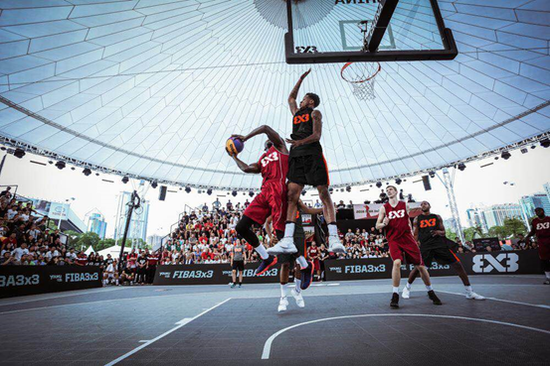 About Sina Sports
Sina Sports is the #1 destination for sports fans in China. Established in 1998, Sina Sports was the first ever online sports platform in China, offering fans a diversified platform to access the sports news and games they care about, including a website (sports.sina.com.cn), via mobile, and on the Sina Sports mobile app.
Sina Sports as a broadcaster licenses and partners with over 90 sports properties, including the European Champions League, Bundesliga, MUTV, the Masters, PGA Tour, LPGA, Wimbledon, UFC, and the National Basketball League of Australia. In conjunction with its sister company Weibo, Sina Sports also operates its own and third party social media accounts with more than 100 million followers.
Since 2015, Sina Sports has expanded its business to creating its own offline sporting events including Asia's largest FIBA-certified Sina 3X3 Golden League basketball tournament, and Sina 5X5 Golden League, the leading futsal tournament in China. The growing portfolio of events also include Sina Cup Junior Ice Hockey Competition, Sina Future Star Equestrian Competition, Sina Cup Alpine Skiing, and Sina China Bodybuilding and Fitness Competition.
PR Contact:
Roger Zhang | +86 13701251185
yichi3@staff.sina.com.cn