NBA Star Dwight Howard Participates in 3x3 Golden League and Visits Sina Headquarter
2018-09-07 13:33:43 GMT
2018-09-07 21:33:43(Beijing Time)
Sina English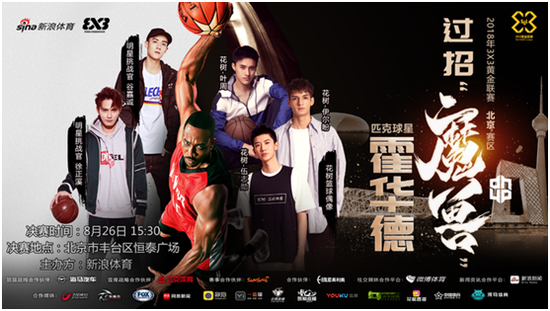 On August 26th and 27th, NBA star and PEAK-sponsored athlete Dwight Howard spent two days with Sina Sports, first to participate in the Sina 3x3 Golden League Beijing Stop and then to visit Sina's headquarter and serve as an honorary employee for a day. All in all, the visit generated over 12 million video views on Weibo, and the topic #HowardatSina# trended in the top 10 for sports topics on Weibo that day.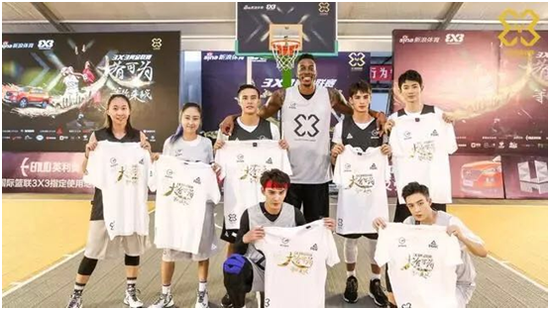 Howard participated in the Sina 3x3 Golden League Beijing stop as the first event of his 2018 China tour. Howard is a long-time endorser of PEAK, a leading Chinese sports apparel brand and PEAK is the official apparel sponsor of the Sina 3x3 Golden League. At the event, Howard, former NBA dunk champion, gave his new PEAK sneakers to players participating in the Dunk Contest. Howard also participated in a celebrity 3x3 game with some of the most popular celebrities among the youth today.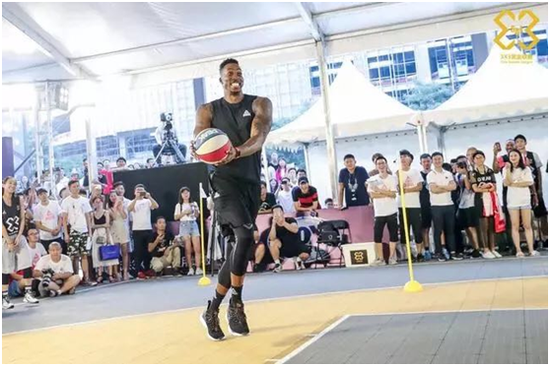 The next day, Howard visited the Sina Headquarter in Beijing. The new Washington Wizards center was made an honorary employee of Sina Sports for the day. While "on the job", Howard taught a lesson for Sina's staff and played pool and foosball with them. He also visited the gym at Sina and provided training tips for fans along with Sina Sports' fitness editorial team. He introduced his own work out and even demonstrated some exercises.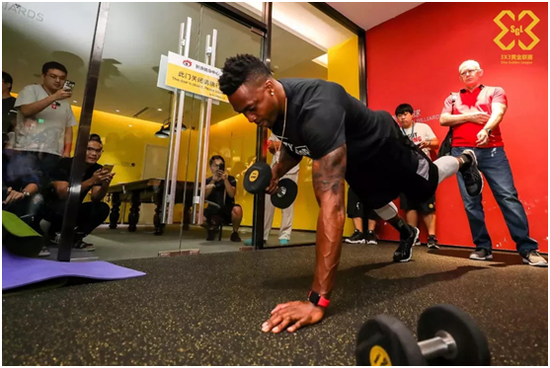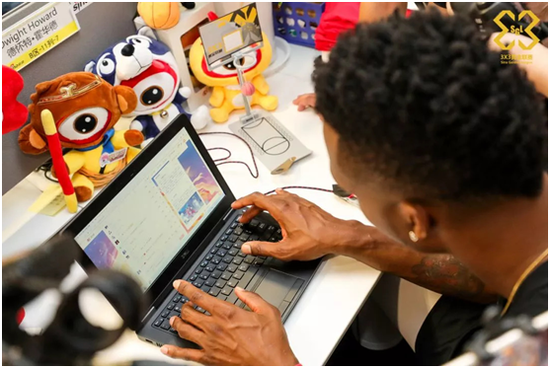 After the gym, Howard sat down and crafted a message to post on Weibo. Arthur Wei, Senior Vice President of Sina and the General Manager of Sina Sports, met his new employee and gave him a Sina 3x3 Golden League with Howard's name on it as a gift.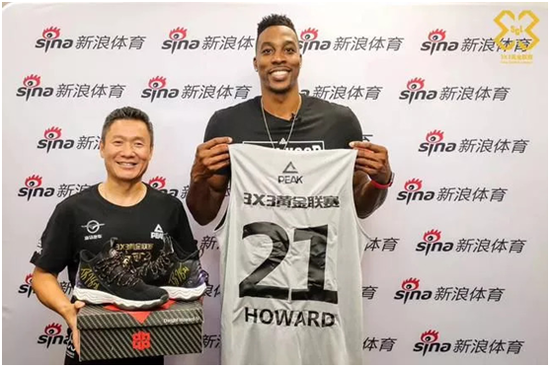 Howard's last job was to host a live talk show. Howard introduced his new PEAK sneakers and expressed how he wishes he can use his new sneakers to win the NBA Slam Dunk Contest one more time.
About Sina Sports
Sina Sports is the #1 destination for sports fans in China. Established in 1998, Sina Sports was the first ever online sports platform in China, offering fans a diversified platform to access the sports news and games they care about, including a website (sports.sina.com.cn), via mobile, and on the Sina Sports mobile app.In conjunction with its sister company Weibo, Sina Sports is also the largest sports content creator on Weibo, operating over 60 social media accounts with more than 100 million followers as well as management of third party Weibo accounts.
Since 2015, Sina Sports has expanded its business to creating its own offline sporting events including the world's largest 3x3 tournament, the FIBA-certified Sina 3X3 Golden League, and Sina 5X5 Golden League, the leading futsal tournament in China. The growing portfolio of events also include Sina Cup Junior Ice Hockey Competition, Sina Future Star Equestrian Competition, Sina Cup Alpine Skiing, and Sina China Bodybuilding and Fitness Competition.
Contact:
Roger Zhang | +86 13701251185
yichi3@staff.sina.com.cn