Guangdong sink Xinjiang in a revenge game
2019-01-10 02:42:52 GMT
2019-01-10 10:42:52(Beijing Time)
Xinhua English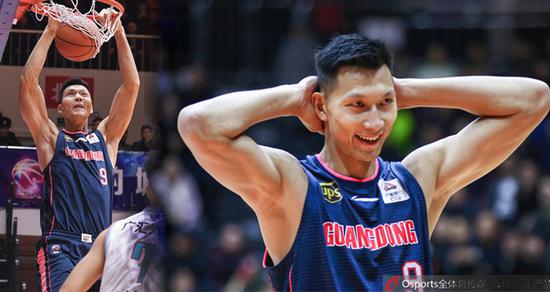 Guangdong Southeast Tigers smashed Xinjiang Flying Tigers 115-89 in one of their typical defensive games in Wednesday's 30th round of the Chinese Basketball Association (CBA) league.
The defeat also ended Xinjiang's unbeaten run at home this season.
The game was the last encounter between the powerhouses during the regular season, and Guangdong obviously had a clear memory of how Darius Adams put up monster 52 points when Xinjiang edged them 130-126 eight days ago.
The visitors left Adams no chance this time from the very beginning, playing double team against the ball handler and exacting relentless full-court press. Their solid defense paid off during the first half, which ended with Xinjiang trailing 60-40.
Adams sprained his ankle with less than six minutes left in the second quarter, but Guangdong showed him no mercy when the wounded came off the bench soon after the third quarter kicked off. As one of their key scorers barely got the ball, Xinjiang found alternatives in Yu Changdong and Abudushalamu and won the third quarter 30-27.
But the deficits were too large to erase for the hosts. With all the 12 players showing up on the court, Guangdong had an easy fourth quarter and harvested their third straight win.
Yi Jianlian led Guangdong with game-high 26 points with eight other teammates backing him on the scoresheet. Abudushalamu had 22 points in his sixth consecutive 20+ performance.
In other games, Zhejiang Chouzhou beat Fujian Sturgeon 111-105, Guangzhou Long Lions lost to Jiangsu Dragons 110-103, and Shandong Golden Stars overcame Sichuan Blue Whale 104-90.