Sina 3x3 Golden League Secures TCL as Official Partner
2019-05-17 09:54:17 GMT
2019-05-17 17:54:17(Beijing Time)
Xinhua English
May 10th, 2019. BEIJING – Sina Sports announced Sina 3x3 Golden League (SGL) has signed TCL as its Official Partner. TCL, the third largest worldwide television manufacturer and leading consumer electronics brand. TCL joins Qiaodan, Venucia, and Master Kong Ice Tea as sponsor for the 5th year of SGL.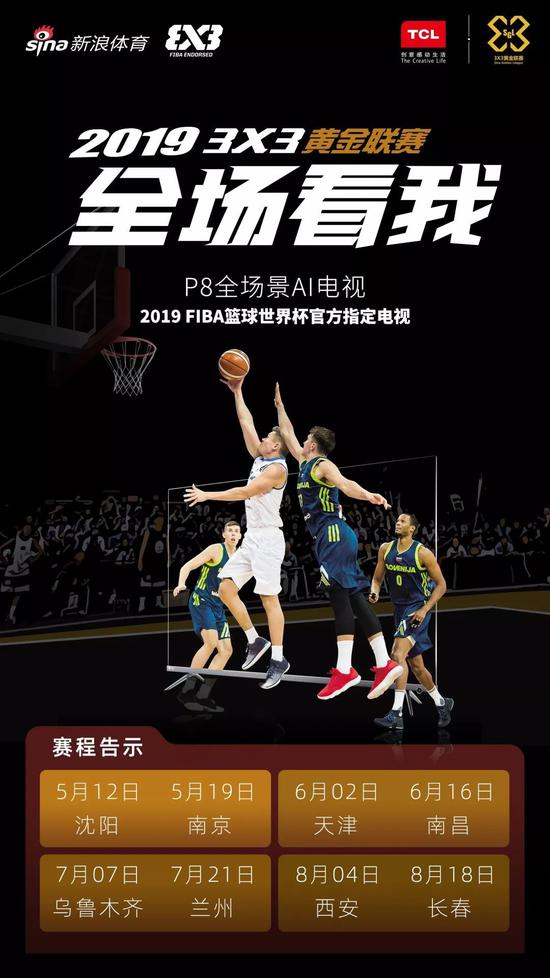 TCL designs, develops, manufactures and sells a wide range of electronic appliances. Founded in 1981, it has a presence in more than 160 countries worldwide. The brand, which has Brazilian footballer Neymar as its ambassador, is a strong supporter of sports in general and basketball in particular, as proven by its partnerships with the Chinese national basketball team as well as the Minnesota Timberwolves of the NBA. In addition to the FIBA's Official Global Partner, TCL also sponsors FIBA World Cup 2019 and the Asian Qualifiers' leading to the event. TCL was also the sponsor of FIBA Women's World Cup 2018.
All the MVPs of 8 SGL 2019 stops, including Shenyang, Nanjing, Tianjin, Nanchang, Urumqi, Lanzhou, Xi'an and Changchun, will receive a TCL P8 smart TV designated by official 2019 FIBA World Cup. For online partnership, both sides will launch a series of theme activities on Weibo to help establish the ties among players, users and the brands, and bring more surprises to fans.
Wang Yi, Vice President of TCL and General Manager of China Marketing Department said, "FIBA-certified Sina 3x3 Golden League has quickly gained popularity among youths. Our partnership with SGL allows TCL to build more interaction with younger markets and is the icing on the cake for TCL's 10 years of basketball journey."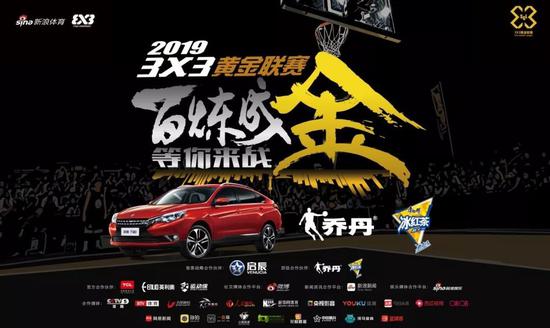 For the fifth season of Sina 3x3 Golden League, Sina Sports is going to expand the SGL by continually growing Sina Elite League (SEL), Sina Golden League Province (SGLP) and Sina Point Games (SPG) as well as newly launched Sina Golden Campus (SGC), covering 150 cities across china with estimated of 30,000 teams and 120,000 participants. Additionally, Sina Sports has fully upgraded the promotional resources, aiming to hit over 10 billion Weibo topic views.
About Sina Sports
Sina Sports is the #1 destination for sports fans in China. Established in 1998, Sina Sports was the first ever online sports platform in China, offering fans a diversified platform to access the sports news and games they care about, including a website (sports.sina.com.cn), via mobile, and on the Sina Sports mobile app.
Since 2015, Sina Sports has expanded its business to creating its own offline sporting events including Asia's largest FIBA-certified Sina 3X3 Golden League basketball tournament, and Sina 5X5 Golden League, the leading futsal tournament in China. The growing portfolio of events also include Sina Cup Junior Ice Hockey Competition, Sina Future Star Equestrian Competition, Sina Cup Alpine Skiing, and Sina China Bodybuilding and Fitness Competition.
PR Contact
Roger Zhang | yichi3@staff.sina.com.cn