Sina Elite League Tour 2019 – Hong Kong Successfully Held
2019-05-17 09:58:13 GMT
2019-05-17 17:58:13(Beijing Time)
Xinhua English
May 5th, 2019. BEIJING – The Sina Elite League (SEL) Tour 2019 - Hong Kong was held successfully on May 5th at Central Harbourfront Event Space in Central, Hong Kong. After three days of intense competition, Inanomo, the SEL 2018 runner up team from Russia, claimed the title of SEL Tour 2019 - Hong Kong and took home HK$ 10,000 in prize money. Team M1, as the local winner of Hong Kong stop, will represent Hong Kong at Sina Elite League 2019 later this year in Beijing.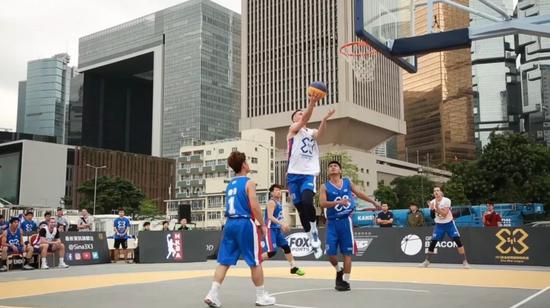 During the semi-final, local team M1 which was Hong Kong stop champions last year, won by a narrow margin` of 22-18 against Team Jiang. The other semi-final saw the Russian team Inanomo scored an easy win of 21-11 against Team Athletify.
During the finals match, the Russian Inanomo faced up with Team M1. Team Inanomo dominated the game with long shots and rebounds, scoring a 17 – 5 against team M1 in the first five minutes of the game. With only 3 minutes 26 seconds left on the clock, team Inanomo attempted and made a two pointer, and claimed the championship of the Hong Kong stop with a 22 -10 win.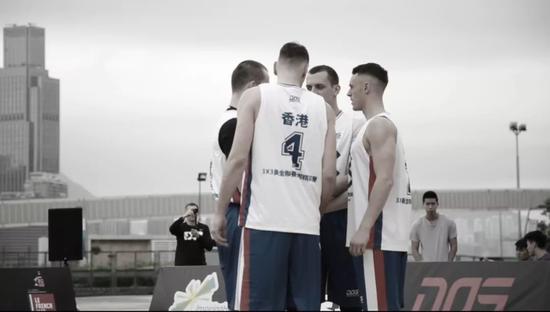 Scotty Ewing from Team Athletify won the three point contest with an outstanding performance of 9 shots out of 10. And Zhong Xianchao, nicknamed "Jeremy Lin of Foshan", made a stunning comeback with self alley-oop during the contest as both took home HK$5,000 in prize money.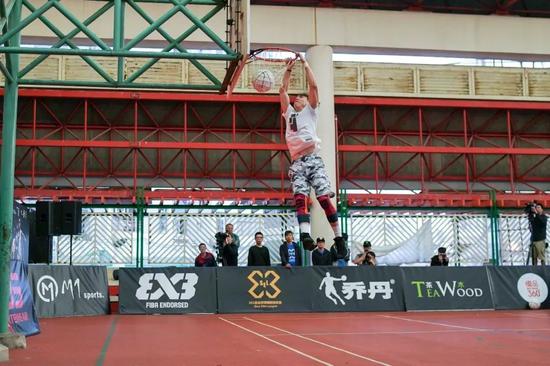 "3x3 basketball has a huge fan base in Hong Kong, and we hope more event organizers can host events here and bring more vitality to the court", said Leung Geng Ying, Vice President of Hong Kong Basketball Association.
"3x3 basketball now as an official Olympic sport is gaining more popularity worldwide. This is a fierce and fast-paced competition, and I hope 3x3 basketball will continue to grow in Hong Kong. With more support of partners and sponsors, more youngsters can play basketball in Hong Kong. If everyone here can play basketball, China will be become a stronger nation," said Arthur Wei, Senior Vice President of Sina and General Manager of Sina Sports.
After the first stop Hong Kong, SEL Tour 2019 is moving to its 2nd stop in Manila, Philippines later this summer. Sina Golden League successfully landed its first overseas stop in August last year. This year all winners from each SEL Tour stop will be invited to participate in Sina Elite League 2019, the top-level international tournament currently slated for November 2019 in Beijing.
About Sina Sports
Sina Sports is the #1 destination for sports fans in China. Established in 1998, Sina Sports was the first ever online sports platform in China, offering fans a diversified platform to access the sports news and games they care about, including a website (sports.sina.com.cn), via mobile, and on the Sina Sports mobile app.
Since 2015, Sina Sports has expanded its business to creating its own offline sporting events including Asia's largest FIBA-certified Sina 3X3 Golden League basketball tournament, and Sina 5X5 Golden League, the leading futsal tournament in China. The growing portfolio of events also include Sina Cup Junior Ice Hockey Competition, Sina Future Star Equestrian Competition, Sina Cup Alpine Skiing, and Sina China Bodybuilding and Fitness Competition.
PR Contact
Roger Zhang | yichi3@staff.sina.com.cn