Sina Sports enter into partnership to explore Shaquille O'Neal's commercialization in China
2020-07-01 09:23:56 GMT
2020-07-01 17:23:56(Beijing Time)
Sina English
Jun. 29th, 2020 -- Sina Sports has reached a partnership with Authentic Brands Group (ABG), a New York City-based brand management company, to fully expand NBA Hall of Famer Shaquille O'Neal's social media presence as well as commercialization possibilities in China.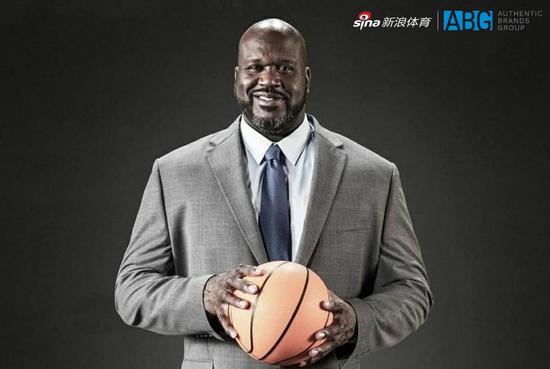 Sina Sports will be responsible to develop the NBA legend's social media presence on both Weibo and Douyin. Shaquille O'Neal is highly popular across Chinese and overseas social media platforms with not only 6 million Facebook followers and 14.9 million on Twitter, but also over 800,000 followers on Weibo.

With over 20 years of operational experience, Sina Sports is committed to continue to build Shaq's positive image of caring for children, family and communities through its 334 Sina Sports-branded accounts, reaching more than 300 million fans and tallying more than 1 billion daily topic views. Sina Sports will also offer multi-faceted services to further commercialize Shaq's online and offline brand exposure, and create joint marketing and sponsorship opportunities with Shaquille O'Neal.
In addition, Shaq will strengthen the relationship and engagement with fans through Sina Sports' 3x3 Sina Gold League (SGL) on Weibo and other social media platforms. After six years' development, the FIBA-endorsed SGL has developed into the world's largest 3x3 basketball tournament. Through the partnership with O'Neal, SGL will further increase its international influence in the future.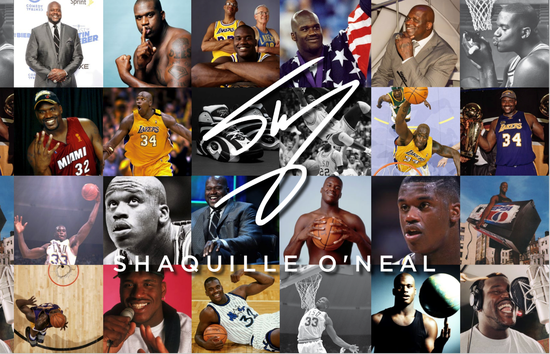 The partnership of Sina Sports with ABG on O'Neal deal only sees the beginning of the cooperation between both sides. Founded in 2010 and invested by its largest shareholder BlackRock Inc, ABG owns more than 50 consumer brands, as well as the likeness rights and estates to a number of sports brands, including Greg Norman, Julius Erving, Muhammad Ali and Sports Illustrated. Sina Sports has started to explore the opportunities for the expansion of these brands' social media presence as well as commercialization deals.
Weibo is the most active social platform among sports fans, as well as the most effective promotional tool for sports. With over 550 million monthly users and 240 million daily active users, Weibo is China's #1 social platform for mass exposure. This partnership with O'Neal is the perfect blend of Sina Sports' media capabilities and O'Neal's international influence. It will create a powerful and one-of-a-kind product for basketball fans in China. Sina Sports, in hands with ABG, will help O'Neal deliver the highest quality content to the largest possible audience.
About Sina Sports
Sina Sports is the #1 destination for sports fans in China. Established in 1998, Sina Sports was the first ever online sports platform in China, offering fans a diversified platform to access the sports news and games they care about, including website (sports.sina.com.cn), mobile site, and on the Sina Sports mobile app. In conjunction with its sister company Weibo, Sina Sports is also the largest sports content creator on Weibo, operating over 334 social media accounts with more than 300 million followers as well as management of third-party Weibo accounts.
Since 2015, Sina Sports has expanded its business to creating its own offline sporting events including the world's largest 3x3 basketball tournament, the FIBA-certified Sina 3X3 Golden League, with over 180 stops in China and three stops outside of mainland China in 2019. Sina Sports also operates the Sina 5X5 Golden League, the leading futsal tournament in China, and the Sina Cup Alpine Skiing, the first amateur event in the world to be endorsed by the International Ski Federation (FIS) and operating in 100 ski resorts in China.
PR Contact
Roger Zhang
Yichi3@staff.sina.com.cn