Coldest Winter Olympics set to begin
2018-02-09 02:03:22 GMT
2018-02-09 10:03:22(Beijing Time)
Sina English
The 23rd Winter Olympics begin in Pyeongchang on Friday and are set to be the coldest in history.
The build-up has seen relations thaw between North and South Korea, with the countries fielding a joint women's ice hockey team, while there has been controversy over the 169 Russian athletes set to compete as neutrals.
Team GB have sent a record 59 athletes to South Korea - three more than at Sochi 2014 - and are aiming for their most successful Winter Games, with a medal target of five or more.
Over 17 days, more than 3,000 of the world's best athletes will compete in 102 medal events in 15 sports.
Around 77% of tickets have been sold - approximately 826,000 - across the 13 venues in South Korea.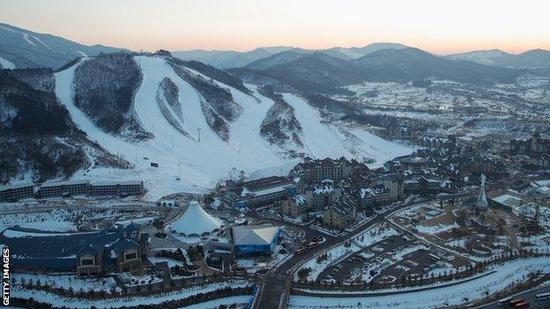 Heat pads, blankets, a warm seat cushion and raincoats are on offer for spectators as they prepare to watch extreme sport in extreme weather in Pyeongchang, where temperatures dip below zero for a third of the year.
The Games are held around two main venues - Alpensia, the mountain resort, and Gangneung on the coast, with stand-alone venues in Bokwang and Jeongseon.
While residents of Gangneung are treated to relatively warm temperatures - ranging between -6C and -2C - the wind chill in the mountainous regions means it can feel as cold as -25C.
That would see the Games surpass the 1994 edition in Lillehammer, Norway, where temperatures dipped to -11C.
The 35,000-seater purpose-built Olympic Stadium, situated north east of Alpensia, has been built without a roof and temperatures for Friday's opening ceremony - which starts at 20:00 local time (11:00 GMT) - are forecast to drop to -5C.
It will certainly differ from Sochi four years ago, when temperatures as high as 20C saw the Games go down as the warmest on record.(Agencies)