Exclusive Interview with Arthur Wei, the Torchbearer in Jakarta Asia Games: Expectations for Yang Sun and Bingtian Su
2018-08-28 04:33:04 GMT
2018-08-28 12:33:04(Beijing Time)
Sina English
Arthur Wei, the Senior Vice President of Sina and the General Manager of Sina Sports, was invited by 361° to participate in the 2018 Jakarta Asia Games torch relay event. Sina Sports was granted an exclusive interview with Mr. Wei after the event. He was most excited to watch Yang Sun and Bingtian Su compete at the games.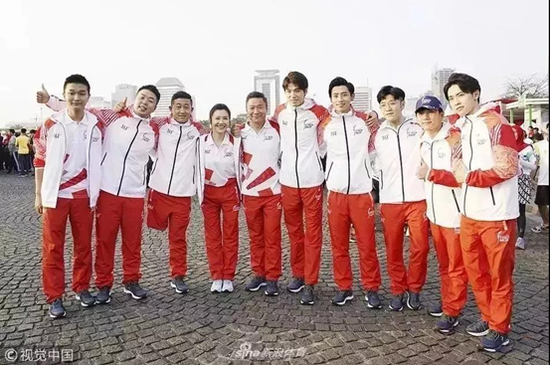 Sina Sports: The slogan of Sina Sports is 'Because of Love', and the slogan of 361° is 'I am Love'. Both of organizations are all about love. As the torchbearer, can you share more of your thoughts about 361°'s 'I am Love' slogan?
Arthur Wei: First of all we need passion for life, for health, for our career, as well as more passion for sports. Because being healthy is a big part of having a successful career and a happy life.
Sina Sports: In your opinion are Asian sports ready to compete with Europe?
Arthur Wei: The Olympics were founded by Europeans, and modern sports are already a big part of European culture. Modern sports have developed over the course of the last 200 years. Asia and others are still learning about the sports culture that already exists in Europe. At the same time, there are some sports in which Asia already excels like badminton, table tennis, taekwondo, and some track and field events.
Sina Sports: China usually wins the most of gold medals at the Asia Games. What are your expectations for this year?
Arthur Wei: China is definitely the biggest sports country in Asia. We have an advantage in some events like badminton, table tennis etc. that I just mentioned. We also have some great athletes competing in swimming events as well as short-distance track and field events. We are all expecting Yang Sun and Bingtian Su to perform at a high level. We're also looking forward to women's volleyball and men's football.
This is the first time 3x3 basketball will be an event at the in the Asia Games, and it will also be a formal event at the upcoming Olympic Games in Tokyo. This is the fourth year since Sina Sports launched our first 3x3 basketball game. And there are now 82 cities participating and over 60 thousand people. Sina Sports 3x3 Golden League is now the biggest 3x3 basketball tournament in the world. The level of mass participation sports will decide the extent to which competitive sports develop. My wish for this year's Asian Games is that it will build on the trend of increasing mass participation in sports. I'm confident the athletes will do their part to compete hard and put on a show.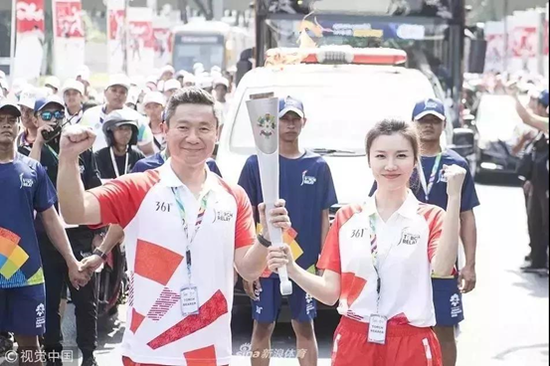 Sina Sports: What is your plan for the future of 3x3 Golden League?
Arthur Wei: 3x3 basketball developed in America in 1967. Sina Sports only began holding our 3x3 basketball tournament in 2015. Therefore the tournament is definitely still in its preliminary stages, there's a lot of potential for growth but there are also a lot of potential problems and areas that still need work. It's different from the 5x5 basketball of the NBA, which has already had 73 seasons. 3x3 basketball still has a lot of room for growth, but there are many details that have yet to be perfected. But, if one day there are a million people in China playing 3x3 basketball, then the level of Chinese basketball will improve quickly.
3x3 Golden League has only been around for 4 years. It has grown from 9 cities and 483 participating teams in 2015, 15 cities and 2,740 teams in 2016, 25 cities and 6,400 teams in 2017, to presently 82 cities and 60 thousand players in 2018. . In 2019, our tournament will include 150 cities. And in 2020, our goal is to have 200 participating cities. 3x3 Golden League will try to hold 5 Point Race cities in the next half year. Point Race will lead players to play basketball every weekend, and improve their ability through that competition. There will be 40 stops City Point Race in 2019, and 100 in 2020, the total number of people is likely to reach 10 thousand. If there are ten platform like Sina Sports that do this kind of project, then there will have over a million people playing 3x3 basketball.
Sina Sports: Therefore, the original intention of create Sina Sports' own Intellectual Priority Sports Event is to help more people fall in love with sports?
Arthur Wei: We hope we can encourage more people to participate in sports and begin to learn more and more over time. Lastly, we hope more Chinese people will embrace sports as part of their lifestyle and learn the life lessons sports has to offer. That's the goal of Sina Sports.