International Ski Federation (FIS) and Sina Sports Enter Into Strategic Partnership to Give Sina Sports' Own Alpine Skiing Competition Official FIS Endorsement
2019-07-17 02:31:34 GMT
2019-07-17 10:31:34(Beijing Time)
Sina English
July 16, 2019, Chongli – Sina Sports signed a strategic partnership MoU with the International Ski Federation (FIS), the highest governing body for international winter sports. The five-year partnership sees Sina Alpine Ski Open, the Sina Sports-created and operated alpine skiing competition, becoming the first ever FIS-endorsed mass participation skiing event in the world as well as unveiled a specially-designed "Endorsed by FIS" logo. Both FIS and Sina Sports acknowledge that this partnership will help promote the Sina Alpine Ski Open series and lead to wider participation and exposure to skiing sports in China in the lead up to the Beijing 2022 Winter Olympics. The MoU was signed at Genting Secret Garden in Chongli, China, an official venue for the Beijing 2022 Olympic Winter Games.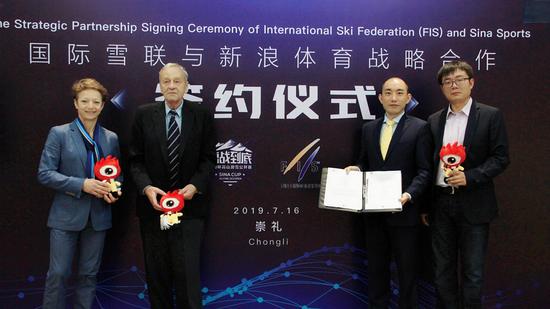 Four years ago, Sina Sports introduced a new strategy to create and operate its own marquee sporting events to capitalize on the developing Chinese sports industry and diversify revenue streams provided by having its own sports brands. Sina Sports has successfully created several leading sporting events brands by leveraging the strong online presence of both Sina Sports and Weibo, including the world's largest 3x3 basketball tournament with stops in over 120 cities in China; Asia's largest futsal tournament in over 50 cities in China; and the Sina Cup Alpine Ski Open. The five-month-long 2018/19 edition of the Sina Cup Alpine Ski Open covered more than 20 ski resorts across 12 provinces in China and one overseas stop in Sölden, Austria, with a total of over 5,000 participants. The upcoming 2019/20 edition will reach approximately 100 stops in China and overseas, with an estimated participation of 250,000 skiers. The Sina Alpine Ski Open is the largest and the most influential mass participation alpine ski event in Asia.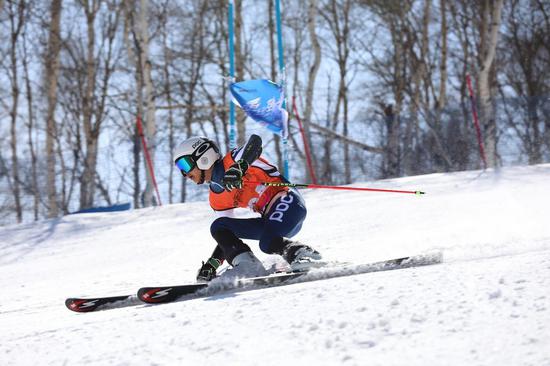 Sarah Lewis, FIS Secretary General said, "We believe that today's important signing ceremony of a strategic partnership between Sina Sports and FIS will contribute significantly to the promotion of skiing and snow sports in China which we enthusiastically welcome."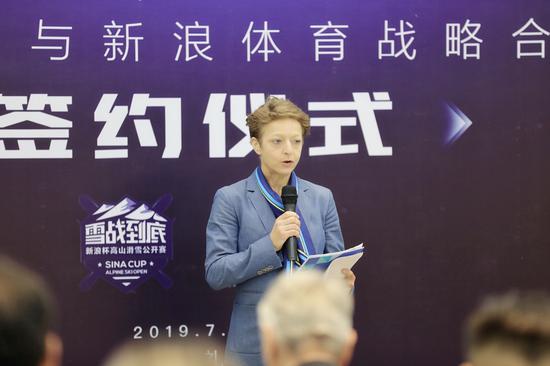 Sam Li, Head of International Business Strategy of Sina Sports said, "We are delighted to be entering into this cooperation with FIS and receiving the first-ever mass participation skiing event endorsement from FIS. We are proud to support FIS initiatives in China in order to jointly promote winter sports in anticipation of the 2022 Beijing Winter Olympics."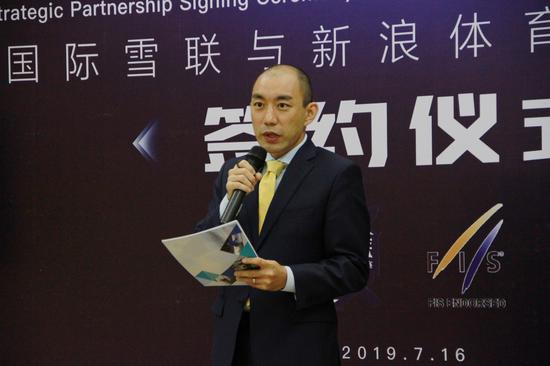 At the signing ceremony, FIS delivered the first-ever official endorsement for a mass participation ski event to Sina Sports as well as unveiled a specially-designed "Endorsed by FIS" logo. As part of the endorsement by FIS, the Sina Cup will be held to international standards in all aspects of the competition and the FIS member Chinese Ski Association will be providing technical support. Additionally, each participant's results will be officially recorded. Sina Sports will help promote FIS initiatives in China, including official events as well as the Get Into Snow Sports (GISS)-China program, a recently established grassroots beginner program, executed by FIS' educational entity, the FIS Academy. FIS and Sina Sports are dedicated to promote skiing and winter sports through this partnership leading up to the Beijing Winter Olympics in 2022.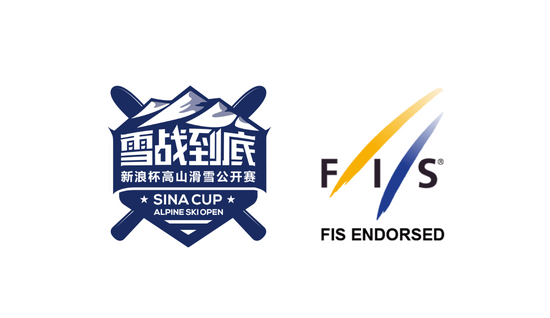 The approaching Beijing 2022 Winter Olympics is a crucial moment for winter sports development in China. Through this partnership, the China Ski Point Game will provide a solid base for China's plan to encourage 300 million people to be involved in winter sports.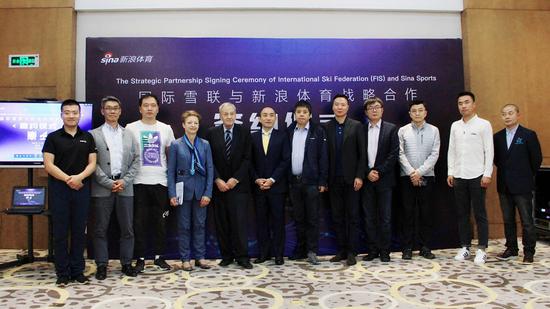 About FIS
FIS is the governing body for international skiing and snowboarding, founded in 1924 during the first
Olympic Games in Chamonix, France. Recognized by the International Olympic Committee (IOC), FIS manages the Olympic disciplines of Alpine Skiing, Cross-Country Skiing, Ski Jumping, Nordic Combined, Freestyle Skiing and Snowboarding, including setting the international competition rules. Through its 131 member nations, more than 7'500 FIS ski and snowboard competitions are staged annually. Specific initiatives are undertaken by FIS to promote snow activities as a healthy leisure recreation, notably for the young. For more information, please visit www.fis-ski.com.
About Sina Sports
Sina Sports is the #1 destination for sports fans in China. Established in 1998, Sina Sports was the first ever online sports platform in China, offering fans a diversified platform to access the sports news and games they care about, including a website (sports.sina.com.cn), via mobile, and on the Sina Sports mobile app.
Since 2015, Sina Sports has expanded its business to creating its own offline sporting events including world's largest FIBA-certified Sina 3X3 Golden League basketball tournament, Sina 5X5 Golden League, the leading futsal tournament in China, and the FIS-endorsed alpine skiing competition.
PR Contact
Roger Zhang
Yichi3@staff.sina.com.cn