Sina Elite League to host star-studded second edition in Guangzhou
2019-12-06 10:01:02 GMT
2019-12-06 18:01:02(Beijing Time)
Sina English
December 6th, 2019. BEIJING – Sina Sports will host the 2nd edition of Sina Elite League (SEL) international 3x3 basketball invitational tournament on December 20th-22nd, 2019 at Sunac Sport Park in Guangzhou, China.
The 3-day, 16-team tournament will feature three out of top ten FIBA-ranked international teams including the #2 FIBA-ranked team Liman from Serbia; the #4 FIBA-ranked team NY Harlem from the United States; the #9 FIBA-ranked team Amsterdam from Netherlands; and seven other elite teams from Australia, Japan, Mongolia, Slovenia, South Korea, Russia and Vietnam. The SEL2019 will also feature the SEL Tour Champions from Hong Kong, Manila and Taiwan Stops as well as the top 3 teams of Sina 3x3 Golden League Finals who earned automatic qualifications. The total prize money of the SEL 2019 is RMB380,000 (US$55,000).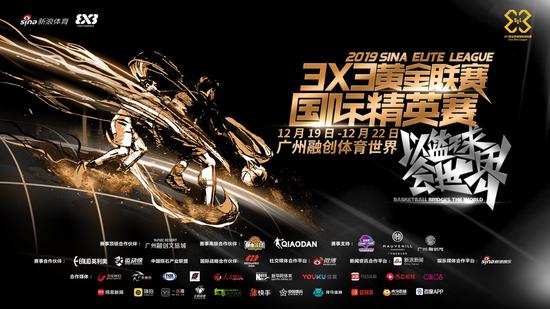 Some notable players of the tournament include Maurice Ager, a former first-round draft pick of the Dallas Mavericks in 2006 with over four seasons of NBA experience; Stefan Stojacic, who is the captain of Team Liman, champions of SEL 2018; and Dominique Jones, the #10 ranked FIBA player and champion of FIBA World Tour Lausanne Masters 2019. Some of the players participating in SEL 2019 are expected to represent their countries and debut in the Tokyo Olympics next year.
The 3-day event will be internationally broadcast by Solar TV in the Philippines and Fox Sports in Taiwan and it will be broadcast by Shanghai Sports, Guangdong Sports and other TV channels in China. The event in its entirety will be streamed live on Sina 3x3 Facebook fan page, Sina Sports, Weibo, and 10 other digital platforms in China.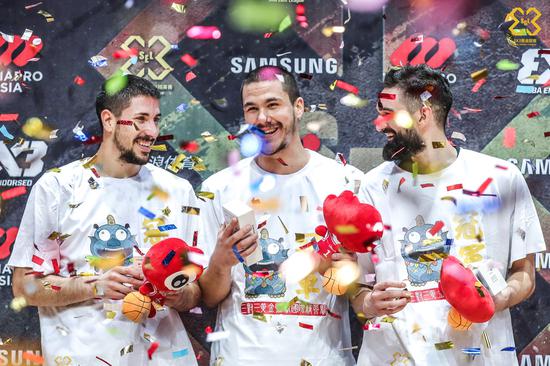 Sunac Resort in Guangzhou is the Top Sponsor of SEL 2019 and the official apparel sponsor will be Qiaodan Sports. Another new sponsor is the videogame publisher Tiancity with its games "Freestyle Basketball 2" and "Crazy Racing". Ai Linlin, the "No.1 female street baller in China", will appear at the event and participate in the Skills Challenge sponsored by 'Freestyle Basketball 2'. The Tiancity sponsorship deal was brokered by Mediapro Asia, with its headquarters in Singapore, supports the Barcelona-based Mediapro Group, the world's leading communications and production company and sports media giant in Spain.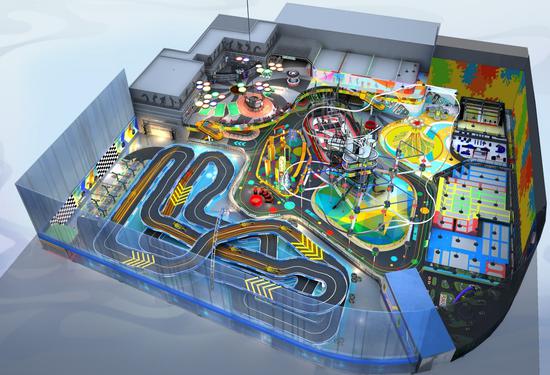 Lars Heidenreich, Managing Director of Mediapro Asia says, "We are thrilled to have been able to continue solidifying this partnership with Sina, having brought another client to the Elite League with Tiancity. We are looking forward to this tournament and strengthening our relationship with Sina with this competition."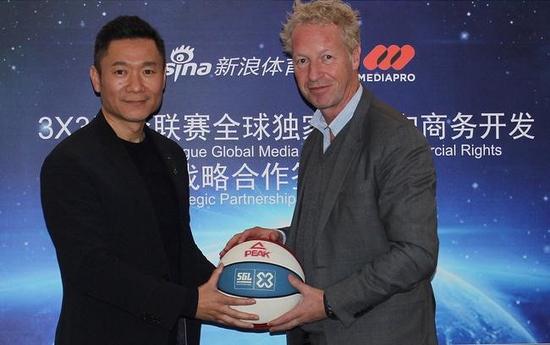 Additionally, SEL will introduce a permanent champions trophy specially designed with meteorites, presented by the China International Meteorite Science and Culture Industry Alliance (CIMSCIA). The SEL champion team's name will be displayed on the trophy as it will become a tradition for all the SEL champion teams in the future.
About Sina Sports
Sina Sports is the #1 destination for sports fans in China. Established in 1998, Sina Sports was the first ever online sports platform in China, offering fans a diversified platform to access the sports news and games they care about, including a website (sports.sina.com.cn), via mobile, and on the Sina Sports mobile app.
Since 2015, Sina Sports has expanded its business to creating its own offline sporting events including world's largest FIBA-certified Sina 3X3 Golden League basketball tournament, Sina 5X5 Golden League, the leading futsal tournament in China, and the FIS-endorsed alpine skiing competition.
PR Contact
Roger Zhang
Yichi3@staff.sina.com.cn