Pep: Bayern, Barca would have fired me
2017-05-17 07:19:11 GMT
2017-05-17 15:19:11(Beijing Time)
Agencies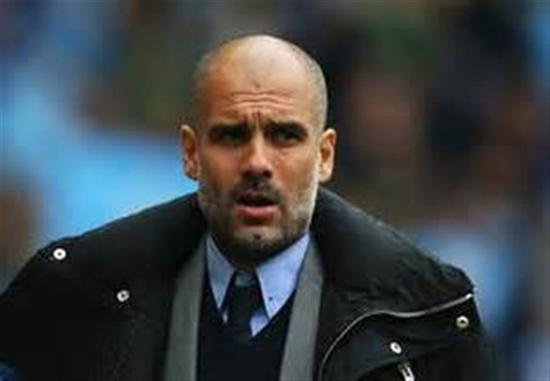 MANCHESTER City manager Pep Guardiola believes Bayern Munich and Barcelona would have sacked him if he had overseen a similar campaign to the one his Manchester City team has had at either of the European powerhouses.
Guardiola took over at the Etihad at the start of the season after trophy-laden spells in Spain and Germany had confirmed his status as one of the world's most sought-after coaches, but finding success in England has been harder to achieve.
City can finish no higher than third in the English Premier League and was knocked out of both domestic cups and the UEFA Champions League, with Guardiola set to end a season without any silverware for the first time in his managerial career.
"At Barcelona or Bayern Munich, there you have to win by far," Guardiola told a news conference on Monday. "If not, they don't give you a second chance. (The) pressure I had when I arrived in Barcelona, when I had nothing to defend (myself with) — at that club, if in six months you don't win, you are really out."
Guardiola is prepared to embrace the "second chance" he believes City has given him, but said he could lose his job next season if the results did not improve. "Here they gave me a second chance and we will try to do it. In my situation at a big club — I'm sacked, I'm out. Sure. Definitely," he added.
"At the clubs I worked at before, I am not here, but here we have a second chance and we will try to do it better than this season.
"If what happens next season is not going well, I'll have one more year of contract, and if it's not going well they are going to change manager. I am not staying here because I am Pep or what I have done a long time ago."
Guardiola joined City on a three-year contract in July after leaving Bayern, and still has the full backing of club owner Sheikh Mansour and chairman Khaldoon al Mubarak.
He admits he has needed time to adjust to English football — speaking several times this season about the high number of contenders for the UCL spots, and revealing surprise at how challenges that are fouls in Spain are allowed to go unpunished in the EPL.