Italian Cup triumph puts Juventus on track for treble
2017-05-19 06:19:14 GMT
2017-05-19 14:19:14(Beijing Time)
Agencies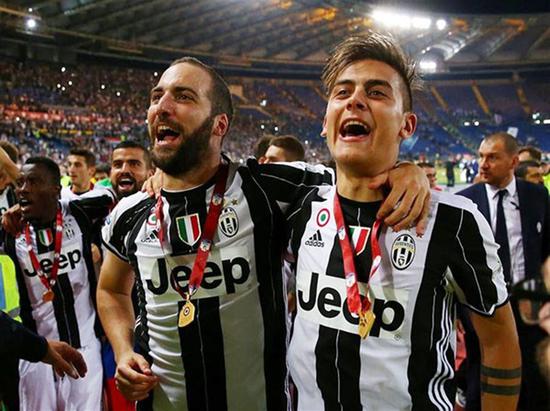 JUVENTUS secured the first title of a possible treble by winning the Italian Cup with an authoritative 2-0 victory over Lazio in the final on Wednesday.
Dani Alves gave Juventus an early lead in the first half with a volley following a long cross from Alex Sandro. Then Leonardo Bonucci was left unmarked to tap in following a corner in the 25th minute at the Stadio Olimpico in Rome.
"Compliments to the lads for a great match. We played an extraordinary first half," Juventus coach Massimiliano Allegri said. "We really need to finish off the Serie A title now."
Juventus can clinch the title this weekend, before facing Real Madrid in the UEFA Champions League final on June 3.
The Bianconeri became the first club to win three straight Italian Cups and brought their record title collection to 12 in the competition.
After being beaten by AS Roma on Sunday, its first Serie A loss since January, the victory gave Juventus a boost of confidence for the European final in Cardiff against defending champion Real and Cristiano Ronaldo.
"We got things wrong on Sunday, and it's been a wake-up call for us. It's helped us rediscover our qualities," Bonucci said.