US man gets life sentence for murdering 2 Chinese students
2014-11-18 01:35:03 GMT
2014-11-18 09:35:03(Beijing Time)
Agencies
A man convicted of killing two Chinese graduate students was sentenced Monday in Los Angeles to multiple life terms in prison by a judge who denounced him for showing no remorse and smiling while a grief-stricken victim's father spoke in court.
Javier Bolden made no comment during a lengthy hearing during which the mother of one victim sobbed and the father of another called him "human trash" and "a monster."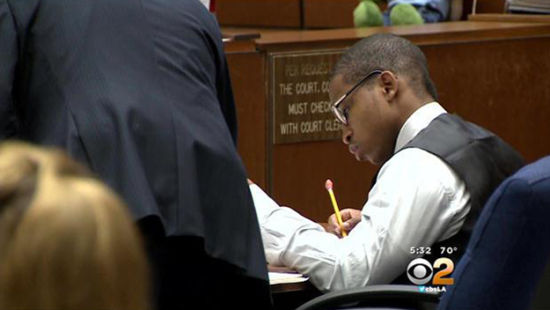 Murderer Javier Bolden in court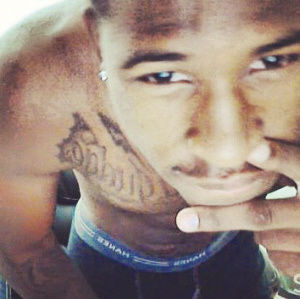 Murderer Javier Bolden in court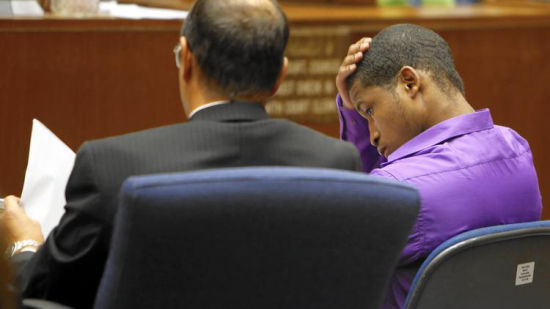 Murderer Javier Bolden in court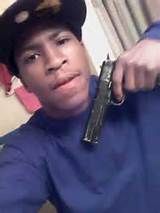 Murderer Javier Bolden in court
The killings drew international interest and fueled concerns in China about the safety of students abroad. Bolden, 22, was found guilty last month of shooting Ming Qu and Ying Wu as they sat in a double-parked car about a mile from the University of Southern California campus, where both were graduate students. His sentence includes two consecutive terms without possibility of parole.
Superior Court Judge Stephen Marcus said the killings had put a stain on the reputation of the university and on the city of Los Angeles.
"Nothing will erase the pain you have caused," he told Bolden. "This is truly one of the saddest cases I have presided over."
Wan Zhi Qu, the father of Ming Qu, said, "Our two outstanding children are gone, but the monsters who took their lives are still alive."
A co-defendant, Bryan Barnes, who shot into the locked car where the students sat, pleaded guilty in February to two counts of first-degree murder and was also sentenced to life without parole in a plea deal to avoid the death penalty.
Authorities said Bolden told a cellmate that he shot the engineering students. The cellmate was a police informant and secretly recorded Bolden discussing how he and his friend had planned to steal the couple's BMW.
Bolden also was convicted of attempted murder and assault with a firearm in earlier shootings that wounded two men and a woman.
"You have committed heinous crimes against our families and the judgment you have received is not fair," said Qu, suggesting the two convicted killers should have received death.
He asked that the men be required to apologize to the families because, he said, until then their dead children could not rest in peace.
USC's urban campus is within a mile of gang-plagued neighborhoods with historically high crime rates.
Since the 2012 killings the Los Angeles police department has assigned about 30 more officers to the university community.
The judge paid tribute to the two 23-year-old graduate students, who were in love and planning to be married.
"You killed their dreams," he said, and also noted that he caused unending grief for his own family. Bolden's mother was in court for the sentencing but rushed out afterward, making no comment.
Marcus held up a newspaper picture of Bolden smiling at his conviction. "I even caught you smiling during the (father's) statement today. Mr. Bolden, you just don't get it. How can you be gleeful about the grief you caused?"
He noted that in a confession to a jailhouse informant, Bolden was cavalier in his attitude and said of the killings, "It was boom boom, and that was it."
He said Bolden sounded as if he was playing a video game.
Fears about the safety of foreign students arose again this summer when four teens were charged with murder in the beating death of a USC graduate student from China as he walked to his off-campus apartment.
Parents of the slain students have filed a lawsuit accusing USC of misrepresenting security at the campus, which has a large population of international students.