Chinese vaccines a shot in the arm in a global battle
2021-04-01 11:20:55 GMT
2021-04-01 19:20:55(Beijing Time)
Sina English
China is providing COVID-19 vaccines to 80 countries and three international organizations to boost the world vaccination campaign against the pandemic.
According to the China International Development Cooperation Agency, the aid covers 26 Asian countries, 34 African countries, four in Europe, 10 in America, and six in Oceania. China is also providing vaccine aid to the African Union, the Arab League and UN peacekeepers.
Over 60 countries have approved market access or issued emergency use permits for Chinese vaccines so far. The COVID-19 vaccine aid is the first big-scale vaccine aid operation since the founding of the People's Republic of China.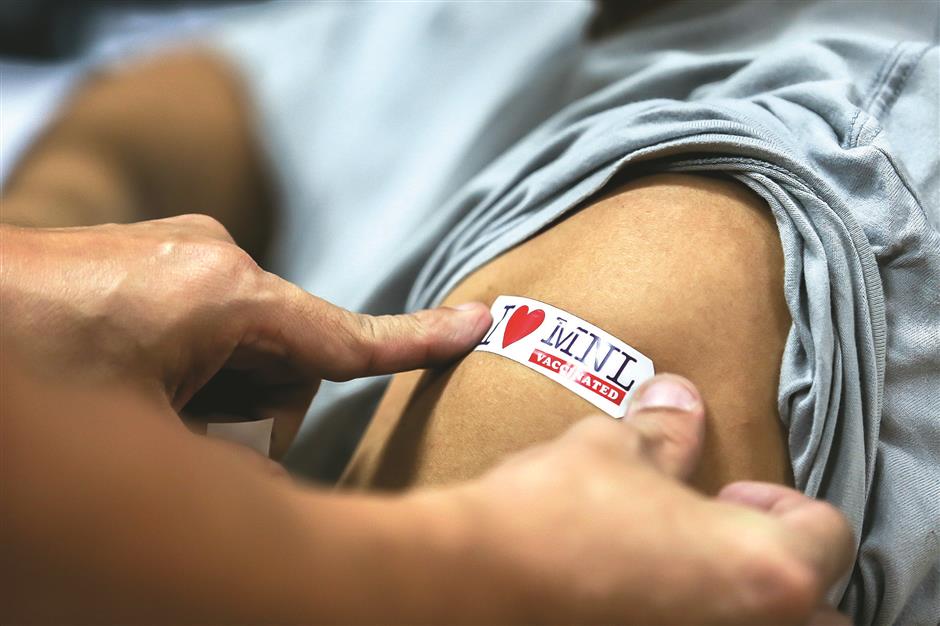 Xinhua
A local resident gets a sticker after receiving the vaccine developed by Chinese pharmaceutical firm Sinovac in Manila on Wednesday.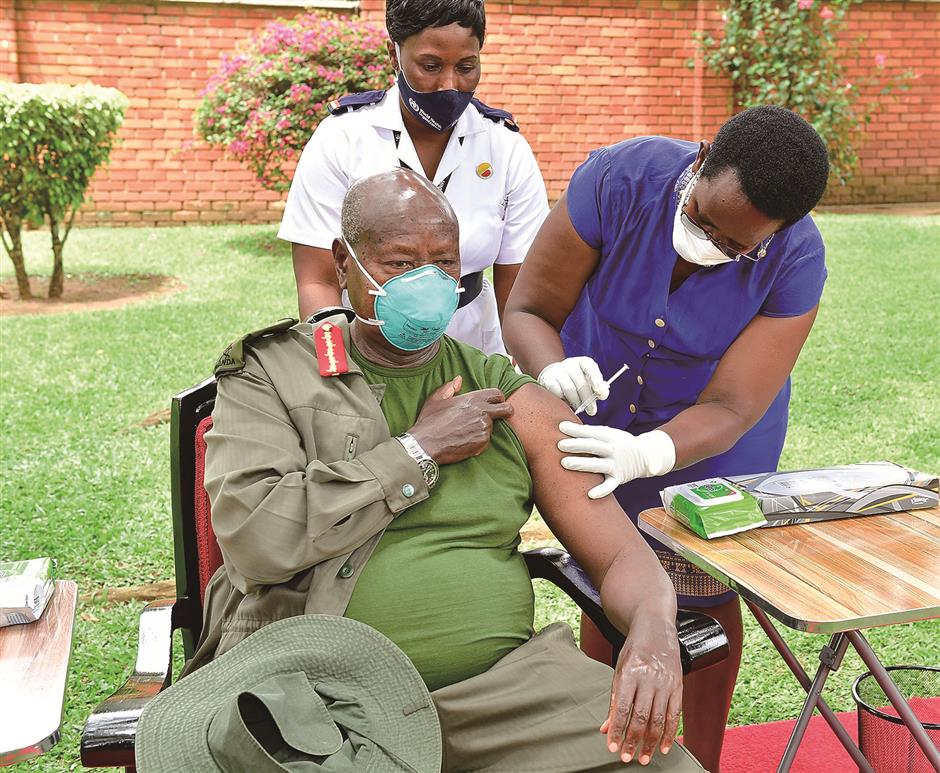 Xinhua
Uganda's President Yoweri Museveni receives a shot of China's COVID-19 vaccine last Saturday. By March 28, more than 40,000 Ugandans had been inoculated.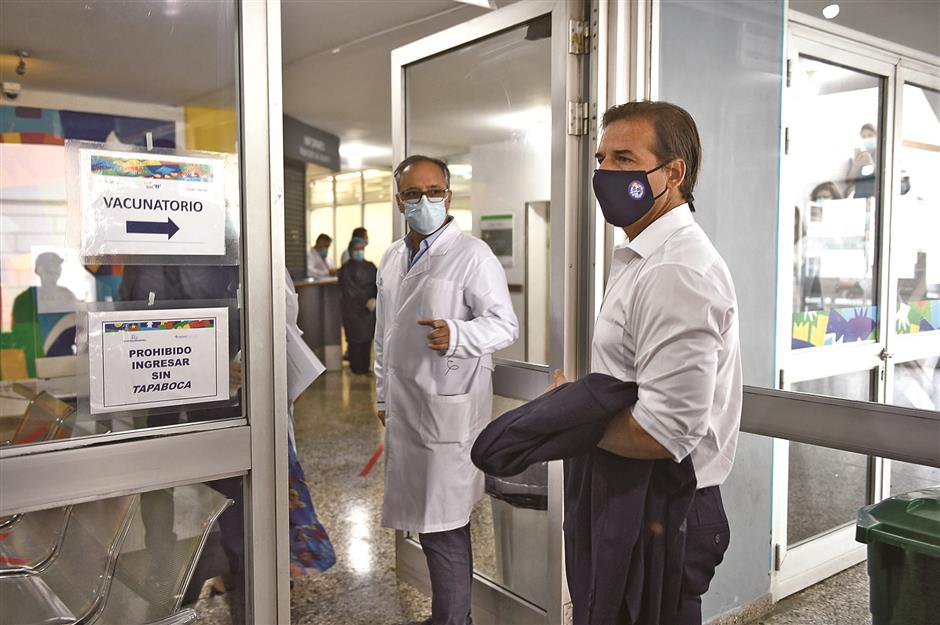 Xinhua
Uruguayan President Luis Lacalle Pou enters a vaccine center for his first dose of the COVID-19 vaccine developed by Sinovac at the Maciel public hospital in Montevideo on Monday.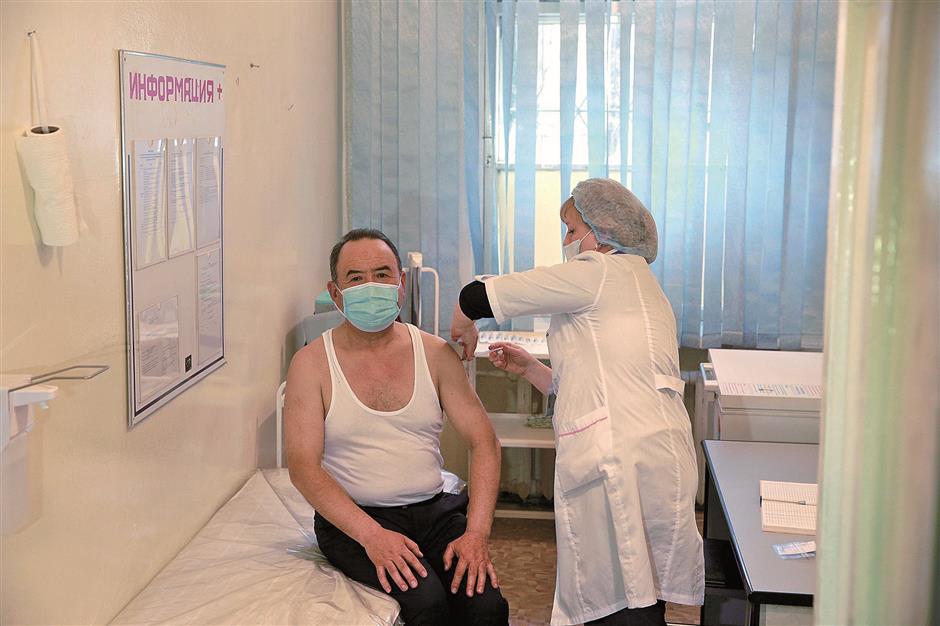 Xinhua
A Kyrgyz man gets a Chinese vaccine in Bishkek on Tuesday. Kyrgyzstan's Minister of Health Alymkadyr Beishenaliev kicked off the country's COVID-19 vaccination campaign on Monday by taking the Chinese vaccine first.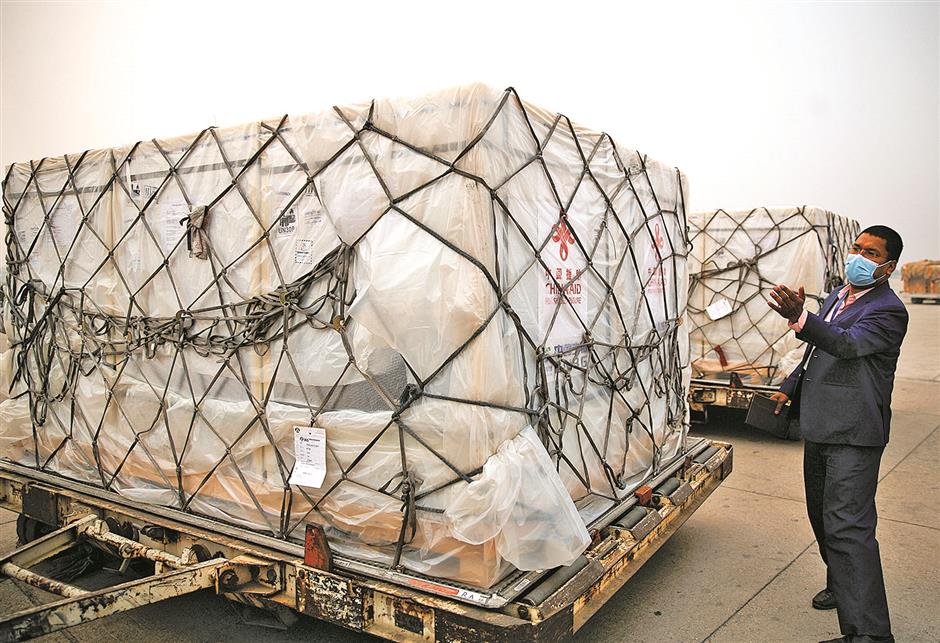 Xinhua
Chinese COVID-19 vaccines are unloaded at Tribhuvan International Airport in Kathmandu on Monday. A chartered flight of Nepal Airlines brought in the vaccines, giving a major boost to Nepal in its campaign against the pandemic.