5-day SCO film festival underway in India's Mumbai city
2023-01-29 07:40:41 GMT
2023-01-29 15:40:41(Beijing Time)
Sina English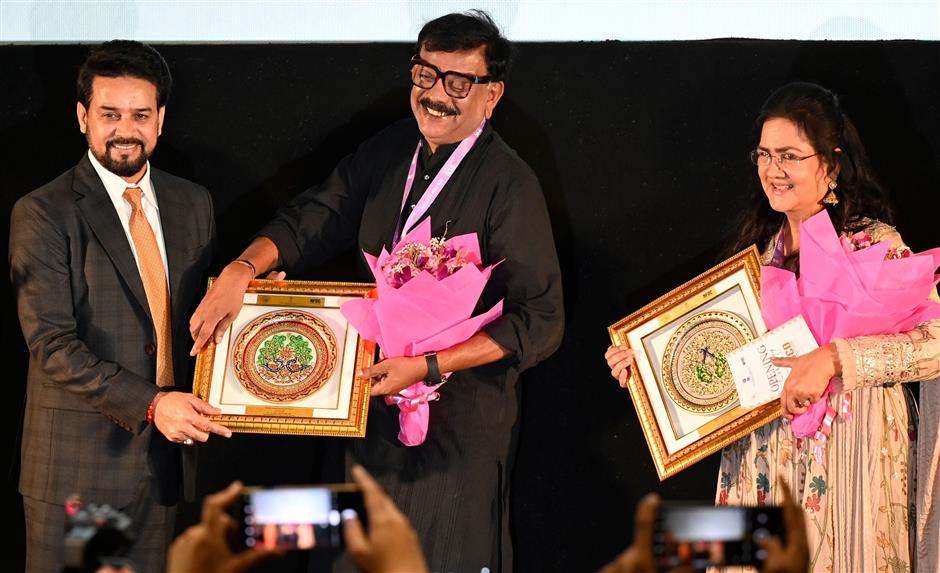 IC
Union Minister Anurag Thakur attends the opening ceremony of the SCO Film Festival, Mumbai, Maharashtra, India, on January 27.
The five-day Shanghai Cooperation Organization (SCO) film festival is underway in India's financial capital Mumbai, officials said Saturday.
The festival hosted veterans from the film industry in multiple sessions on Saturday. Apart from film screenings, discussion sessions were held on various subjects ranging from music to animation and intellectual property rights, officials said.
The SCO film festival is being held during India's presidency of the international cooperation organization.
The festival opened on Friday evening during a ceremony that saw India's federal Information and Broadcasting Minister Anurag Thakur and junior federal foreign minister Meenakshi Lekhi lighting the traditional lamp.
According to India's Ministry of Information and Broadcasting, the SCO film festival will showcase 57 films from SCO countries. While 14 feature films have been nominated in the competition section, the non-competition section will showcase 43 films.
Thakur said showcasing the diversity of films and styles of filmmaking from the SCO region is a major goal of the film festival, adding that the ongoing festival provides an opportunity to forge cinematic partnerships among the countries of this region.