Trump's Scottish golf courses recorded more losses in 2021
2023-02-02 11:40:54 GMT
2023-02-02 19:40:54(Beijing Time)
Sina English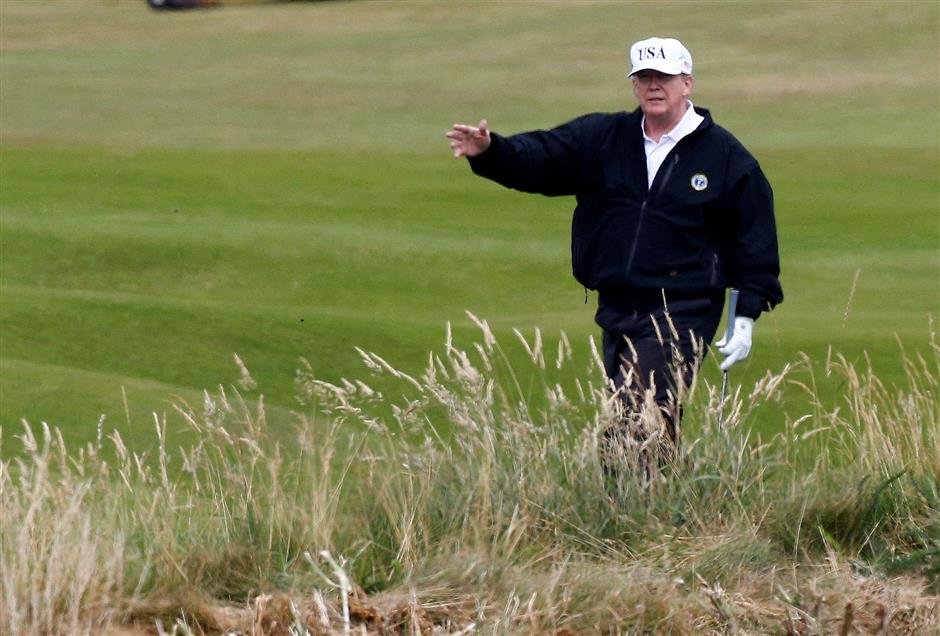 Reuters
Former US President Donald Trump gestures as he walks on the course of his golf resort, in Turnberry, Scotland July 14, 2018.
Former US President Donald Trump's two Scottish golf courses lost 4.4 million pounds (US$5.44 million) in 2021, according to accounts released on Thursday, continuing a consistent run of red ink at the clubs under his ownership.
SLC Turnberry Ltd., which manages the famed Turnberry golf resort, said closure for part of the year due to the COVID-19 pandemic contributed to pre-tax losses of US$4.6 million.
Trump International Golf Club Scotland Ltd, which operates a club Trump built north of Aberdeen, reported a pre-tax loss of US$858,844.
The results were helped by the companies receiving just over US$1.23 million in COVID payroll support from the UK government.
The clubs said they saw underlying improvements in their businesses.
However, the results add to a picture of financial challenges at many Trump companies that were revealed in December, when the then Democratic-led House of Representatives Ways and Means Committee released the former President's tax returns.
The records cut against the Republican ex-president's long-cultivated image as a successful businessman as he mounts another bid for the White House.