German court sentences five over Dresden museum heist
2023-05-16 09:40:14 GMT
2023-05-16 17:40:14(Beijing Time)
Sina English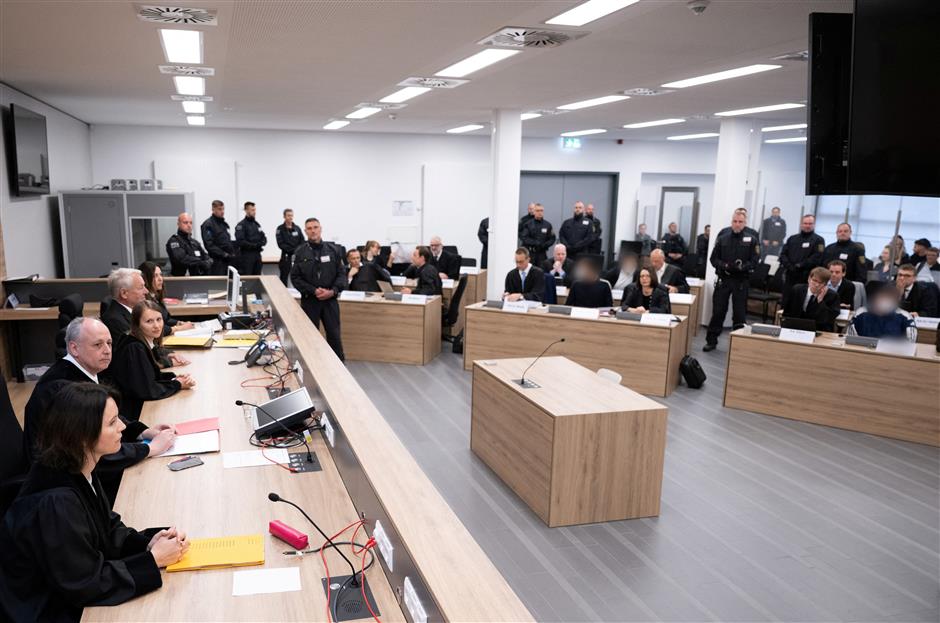 Reuters
Defendants sit next to their lawyers in the courtroom of the Higher Regional Court before the verdict over a jewellery heist on the Green Vault museum in Dresden's Royal Palace, in Dresden, Germany.
A German court Tuesday convicted five members of a criminal gang of snatching priceless 18th-century jewels from a Dresden museum and handed down sentences of up to six years in prison.
In what the German media have dubbed the biggest art heist in modern history, the thieves made away with a haul worth more than 113 million euros ($123 million) from the Green Vault museum in November 2019. Only some of the loot has been recovered.