Initial results show Javier Milei wins Argentina's presidential runoff
2023-11-20 01:01:04 GMT
2023-11-20 09:01:04(Beijing Time)
Sina English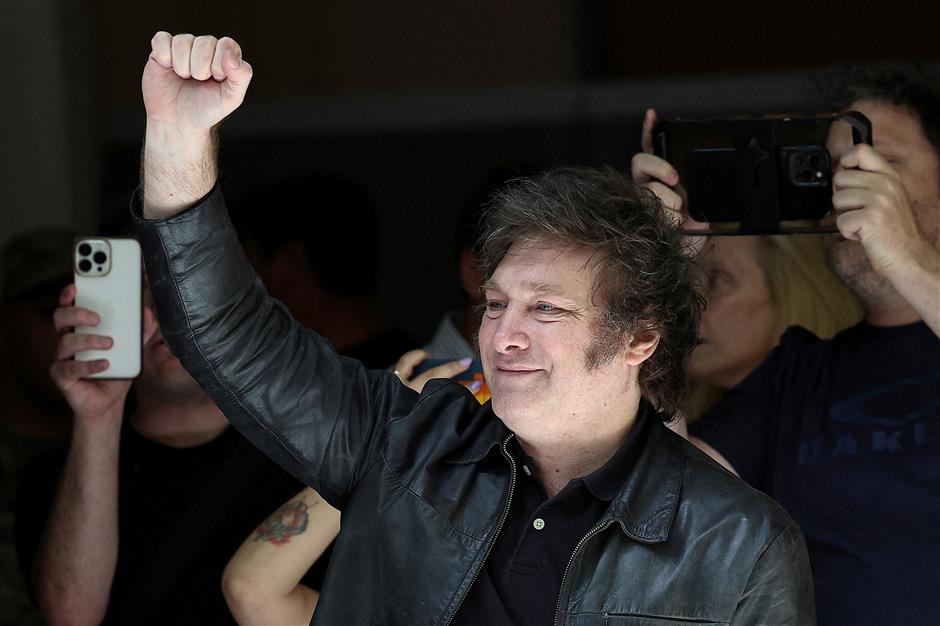 Reuters
Argentine presidential candidate Javier Milei gestures as he visits a polling station to cast his vote during Argentina's runoff presidential election in Buenos Aires, Argentina, on November 19, 2023.
Javier Milei from the far-right Liberty Advances coalition has won Argentina's presidential runoff against Economy Minister Sergio Massa, initial results of the electoral authority showed on Sunday.
Massa has conceded defeat before official results were announced, saying he had congratulated Milei, who will be the country's president for the next 4 years.