31 premature babies evacuated from Al-Shifa Hospital in Gaza
2023-11-20 01:01:04 GMT
2023-11-20 09:01:04(Beijing Time)
Sina English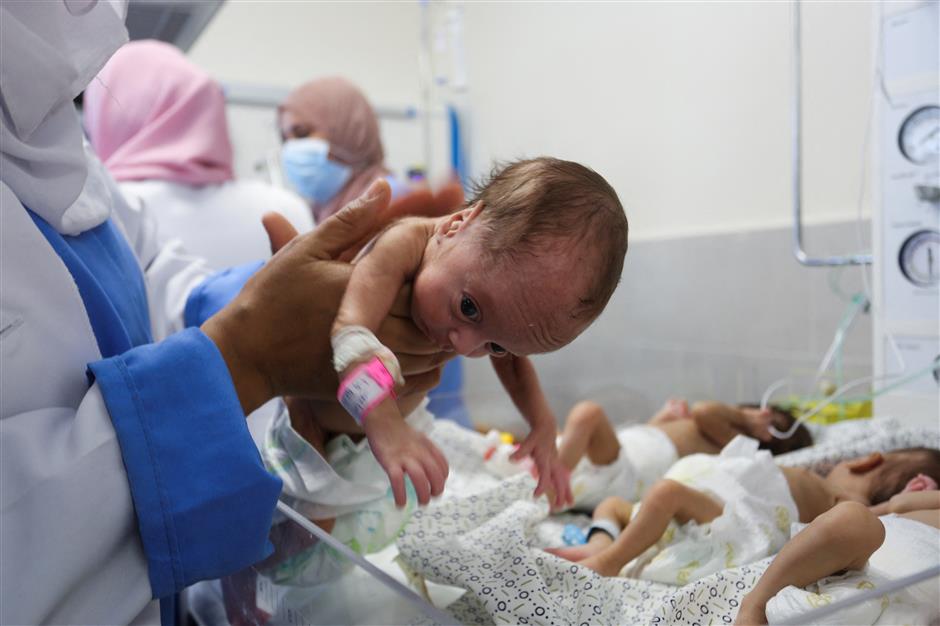 Reuters
Premature babies who were evacuated from an incubator in Al Shifa Hospital in Gaza City receive treatment at a hospital in Rafah, in the southern Gaza Strip, on November 19, 2023.
Thirty-one premature babies at the Al-Shifa Hospital in Gaza City were evacuated on Sunday, the Palestine Red Crescent Society (PRCS) said in a statement.
The statement said the PRCS crews transported the babies to a hospital in Rafah City in the south of the Strip.
The newborns, in rapidly deteriorating condition, were at imminent risk of death, following the tragic death of several other babies and the total collapse of all medical services at Al-Shifa, the UN Children's Fund said in a statement.