Hamas official says close to reaching cease-fire agreement with Israel
2023-11-21 12:40:13 GMT
2023-11-21 20:40:13(Beijing Time)
Sina English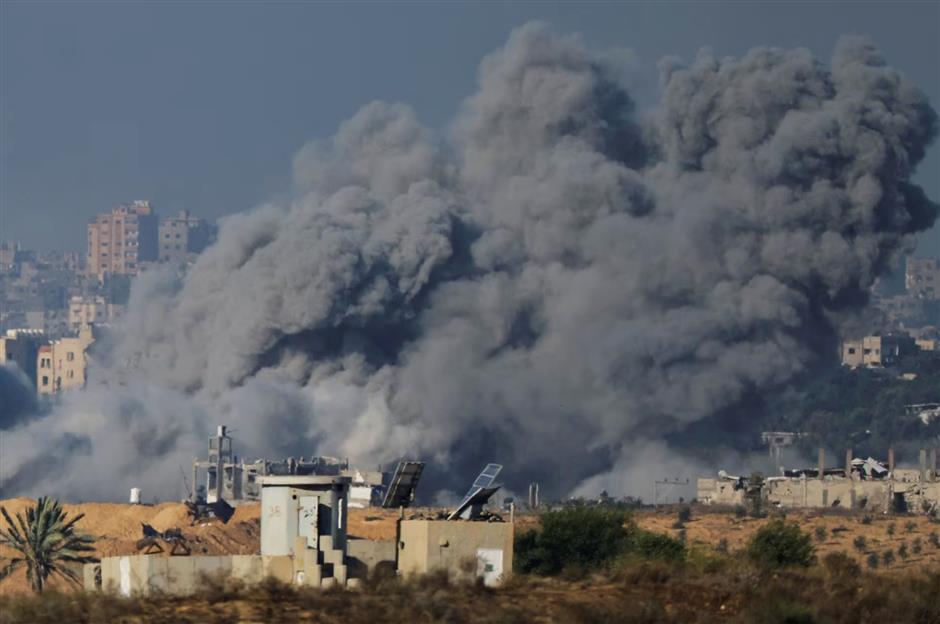 Reuters
Smoke rises after Israeli air strikes in Gaza, as seen from southern Israel, amid the ongoing conflict between Israel and the Palestinian group Hamas, November 21.
A Hamas official said on Tuesday that the movement is close to reaching a cease-fire agreement with Israel in the coming hours, which will be announced in Qatar.
The official, who wished to remain anonymous, said the movement had already sent its response to mediators on the cease-fire agreement, and it was waiting for Israel's response.
Khalil Al-Hayya, a member of Hamas's Political Bureau, said in a statement on Tuesday that the Egyptian and Qatari mediators were "making significant efforts to reach an agreement," without providing further details.
Earlier in the day, Ismail Haniyeh, head of the Hamas political bureau, said in a statement posted on Telegram that Hamas was close to reaching a truce agreement with Israel.