Missing Chinese student confirmed as abduction case
2017-06-16 03:24:03 GMT
2017-06-16 11:24:03(Beijing Time)
Agencies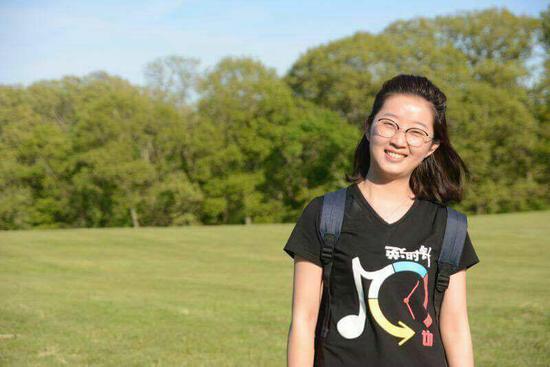 The Federal Bureau of Investigation (FBI) on June 14 confirmed that the Chinese student who went missing in Urbana, Illinois on June 9 was indeed kidnapped, and the suspect is a white male.
According to a post by the FBI on its official website, the case of Yingying Zhang, a 26-year-old woman studying at the University of Illinois, has been classified as a kidnapping/missing person case. The poster also revealed details about a black Saturn Astra four-door hatchback, which Zhang entered before going missing. The vehicle appeared to be driven by a white male, and it circled the area prior to making contact with Zhang.
Zhang's father, Zhang Ronggao, published an open letter via Thepaper.cn, expressing gratitude to the public for their help. Despite the family's poor economic circumstances, Zhang Ronggao noted that he will not accept any donations until the police release further information about Zhang's case.
"I cannot consider anything bad now. I haven't told my wife much about [Zhang's kidnapping]. When my daughter is found, I will never let her go back to the U.S.," Zhang Ronggao told Beijing Youth Daily.
The Chinese Consulate General in Chicago has also stepped in to help Zhang's family obtain U.S. visas.