July, 27, 2018. Beijing, China - The Leaders Sport Business Summit returned to Sina's Headquarters in Beijing for a second consecutive year on July 25th. The event gathered 250 of the most influential executives in sports from around the world to discuss the changing landscape of the sports industry and evolving marketing trends. The summit provided a chance for all the delegates to share knowledge build connections in a friendly environment.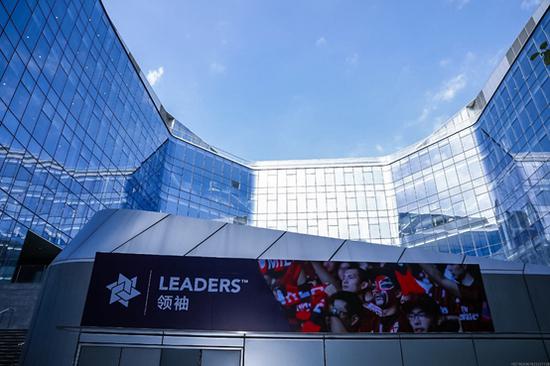 The theme for this year's summit was "strategies for growing sport and sports business in China". James Worrall, the founder and CEO of Leaders, said in his welcome speech that the sports marketing was continuing to grow and there was a genuine need for executives both inside and outside of China to connect, share insight and do business.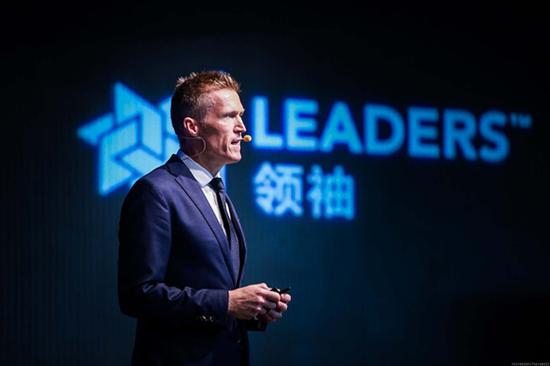 James Worrall, Founder and CEO of Leaders
As one of China's leading original content generators, Sina Sports has played a large role in the rapid evolution of the Chinese sports industry in the past few years. Sam Li, Vice General Manager of Sina Sports, Head of International Business Strategy Department, said in his welcome speech, "Sina Sports welcomes all investors interested in cooperating with Chinese sports firms to come together and improve the global sports industry".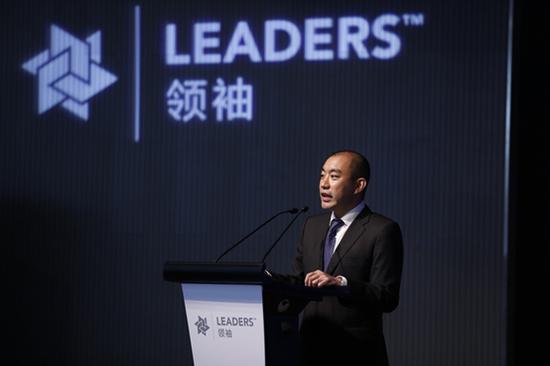 Sam Li, Vice General Manager of Sina Sports, Head of International Business Strategy Department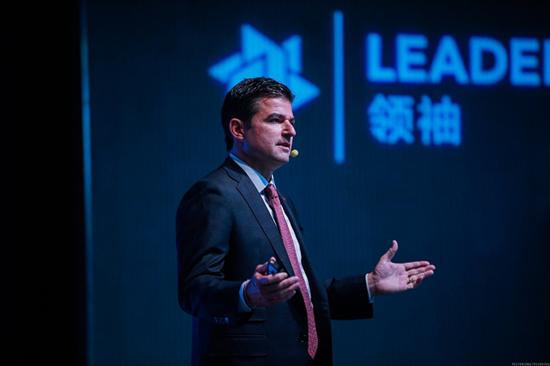 Scott O'Neil, CEO of Harris Blitzer Sports & Entertainment, delivered a speech about the importance of rebranding in the process of business expansion in the glbal sports industry.
The impending arrival of the Beijing Winter Olympics in 2022 made the Winter Olympics a natural focal point of this year's summit. Steve Dong Yang, Vice President of Chinese Ski Association, Abraham Wang, CEO of SWIX China, Li Zhang, Vice President of IDG and Sarah Lewis, General Secretary of International Ski Federation discussed many of the infrastructural, marketing, and participation steps being taken to ensure that the Winter Olympics is extremely successful.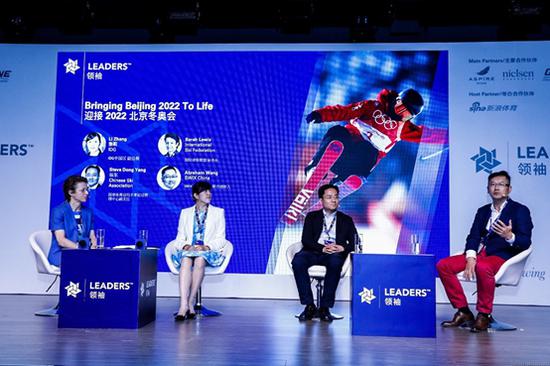 Sarah Lewis, General Secretary of International Ski Federation(1st from left), Li Zhang, Vice President of IDG (2nd from left), Steve Dong Yang, Vice President of Chinese Ski Association (2nd from right), and Abraham Wang, CEO of SWIX China (1st from right)
This year's summit also benefitted from the insights of senior executives from some of the most recognizable names in international sports such as, Formula 1, City Football Group, DDMC, Alibaba, and Serie A.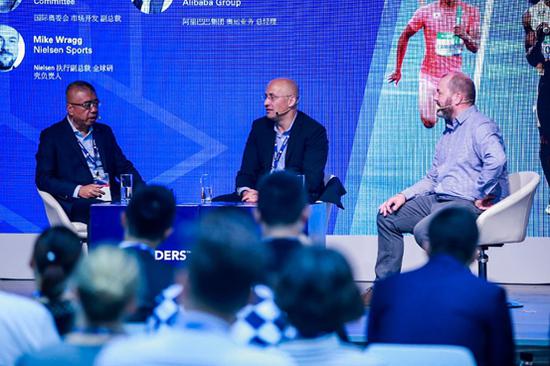 Leon Xie, General Manager of Olympic business team of Alibaba Group (left), Christian Voigt,Vice President of IOC (middle), Mike Wragg, Executive Vice President of Global Head of Research of Nielsen (right)
Sina Sports partnered with Leaders to build a cooperation platform to promote the development of China's sports industry
The release of the government article No.46 in Oct. 2014 announced reforms for the Chinese sports industry. With government support, sports became a major growth industry. The sector experienced an explosion in media interest, surging capital investment, large infrastructure changes, and continuously increasing public engagement. All of these developments have not only paved the way for growth domestically, but they have also laid the foundation for China to connect to the global sports industry. As James Worrall emphasized at the summit, China's sports industry has grown rapidly and is ready to do business with its international counterparts.
As the key player in China's sports industry, Sina Sports has twenty years of experience. As a media platform, Sina Sports has 45 million mobile users, and 20 million PC users. In addition, Sina is the largest content creator on Weibo with 70 self-operated Weibo accounts generating over 100 million views per day among 75 million followers. Since 2015, Sina has been exploring ways to evolve from a sports media giant into a major sports industry player. Our flagship competition, the Sina 3x3 Golden League basketball tournament, is FIBA-endorsed and is the largest 3x3 tournament in the world. We have appointed Mediapro, one of the largest sports agencies in the world, to be the global agency for the 3x3 Golden League to help its international expansion. This year, Sina's 3x3 basketball games enjoyed participation by 62,000 basketball players from 30 provinces and 80 cities in China. Similar competitions in Hong Kong and Manila are on the horizon. In November, Sina Sports will host the Sina 3x3 Elite League, a top-level international invitation tournament featuring some of the best 3x3 teams in the world including teams from the United States, Serbia, Japan, Korea, Russia and many more.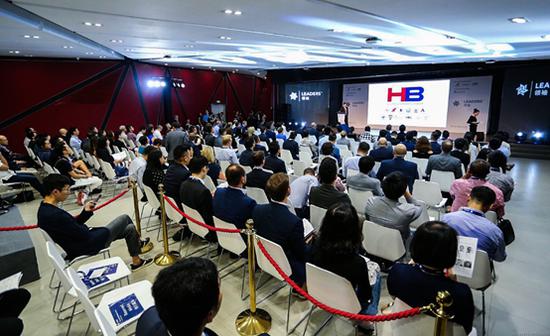 Sina's 5x5 soccer tournament took place across 46 cities and attracted over 40,000 soccer players. Add on Sina Mind Sports Games,Sina youth Equestrian sport games and Sina Fitness Event, and Sina Sports operated sporting events attracted over 120,000 participants this year. Based on the current channels and users, Sina Sports has become the No.1 promotion platform for sports events, which provides Sina Sports with even more growth opportunities in the social media space.
As the primary partner of Leaders Sports Business Summit, Sina Sports signed a 5-year strategic partnership agreement with Leaders. With a two-way model of "Bringing in and Going Global", Sina hopes to build an efficient platform for Chinese and overseas sports industry professionals to communicate and cooperate with the ultimate goal of driving the development of the global sports industry. Arthur Wei, Senior Vice President of Sina Corporation and General Manager of Sina Sports, said: "Leaders summit will serve as an important platform to connect the resources, talents, capital, events and brands of sports industry from China and overseas."
About Sina Sports
Sina Sports is the #1 destination for sports fans in China. Established in 1998, Sina Sports was the first ever online sports platform in China, offering fans a diversified platform to access the sports news and games they care about, including a website (sports.sina.com.cn), via mobile, and on the Sina Sports mobile app.
Sina Sports as a broadcaster licenses and partners with over 90 sports properties, including the European Champions League, Bundesliga, MUTV, the Masters, PGA Tour, LPGA, Wimbledon, UFC, and the National Basketball League of Australia. In conjunction with its sister company Weibo, Sina Sports also operates its own and third party social media accounts with more than 100 million followers.
Since 2015, Sina Sports has expanded its business to creating its own offline sporting events including Asia's largest FIBA-certified Sina 3X3 Golden League basketball tournament, and Sina 5X5 Golden League, the leading futsal tournament in China. The growing portfolio of events also include Sina Cup Junior Ice Hockey Competition, Sina Future Star Equestrian Competition, Sina Cup Alpine Skiing, and Sina China Bodybuilding and Fitness Competition.
Contact:
Roger Zhang | +86 13701251185
yichi3@staff.sina.com.cn