Aung San Suu Kyi becomes first person stripped of honorary Canadian citizenship
2018-10-03 04:12:57 GMT
2018-10-03 12:12:57(Beijing Time)
Sina English
OTTAWA: Myanmar leader Aung San Suu Kyi became the first person to be stripped of honorary Canadian citizenship on Tuesday over her "refusal to call out atrocities by her nation's military against the Rohingya Muslim minority".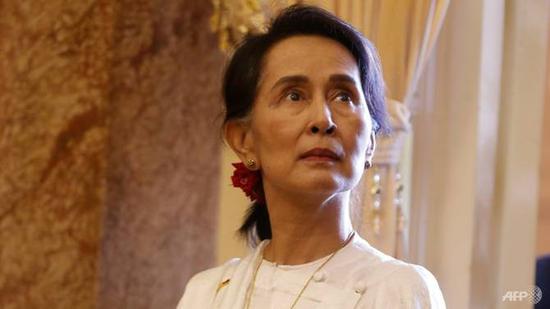 Suu Kyi has been under fire for the crisis
The move was made official after Canada's Senate voted to revoke the symbolic honour.
The lower house had already approved a motion to the same effect last week.
The House of Commons granted the privilege to Aung San Suu Kyi in 2007, but her international reputation has since been tarnished by her refusal to call on the army to put an end to the atrocities committed against the Rohingya.
Canadian lawmakers described the violence against them as a "genocide" in a resolution passed in September.
Agencies