Two die fighting fires in Bolivian Amazon
2019-09-03 03:12:01 GMT
2019-09-03 11:12:01(Beijing Time)
Xinhua English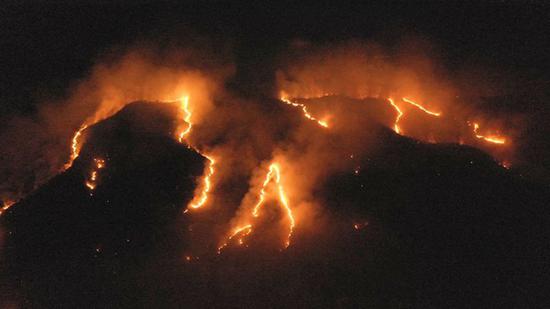 At least two people have been killed trying to stamp out fires raging in Bolivia's Amazon rainforest, President Evo Morales said on Monday.
The fires, which have been burning for a month, have destroyed about one million hectares of forest and pastureland, he told reporters at a press conference.
The victims, a community volunteer and a firefighter, were killed battling the blaze in the central department of Cochabamba and western La Paz department.
Volunteer Jorge Hinojoza Vela, 22, died from a fall at Tunari National Park, in Sacaba, Cochabamba. He had been reported missing since Saturday and his body was found Sunday, with burns.
Firefighter Lucio Mamani also died from a fall. He plunged 300 meters into a gully in Coroico de La Paz.
Some 4,000 volunteers and firefighters have been fighting the fires for a month, with help from the international community.
Bolivia hired a Boeing 747 Supertanker to douse the flames from above and has also mobilized five helicopters and small aircraft.