Indonesia reports 35,094 new COVID-19 cases, 826 new deaths
2021-07-10 12:35:51 GMT
2021-07-10 20:35:51(Beijing Time)
Xinhua English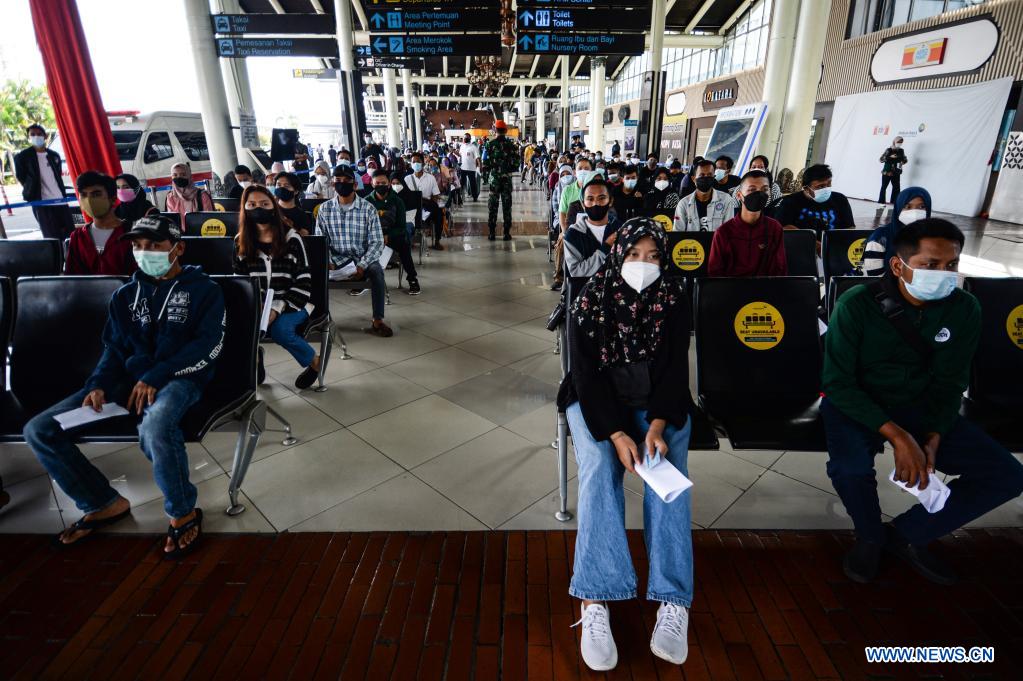 People wait to receive COVID-19 vaccines during mass vaccination at Soekarno-Hatta International Airport in Tangerang, Indonesia, July 10, 2021. Due to the surging increase of COVID-19 cases over the past few days in the country, Indonesia resorted to boosting the vaccination program against the lingering coronavirus disease. (Xinhua/Agung Kuncahya B.)
JAKARTA, July 10 (Xinhua) -- The COVID-19 cases in Indonesia rose by 35,094 in the past 24 hours to 2,491,006, with the death toll adding by 826 to 65,457, the Health Ministry said Saturday.
According to the ministry, 28,561 more recovered patients were discharged from hospitals, bringing the total number of recoveries from the pandemic in the Southeast Asian country to 2,052,109.
The virus has spread to all the country's 34 provinces.
Specifically, in the past 24 hours, Jakarta recorded 12,920 new confirmed cases, West Java 4,926, Central Java 3,618, East Java 2,237 and Yogyakarta 1,809. Enditem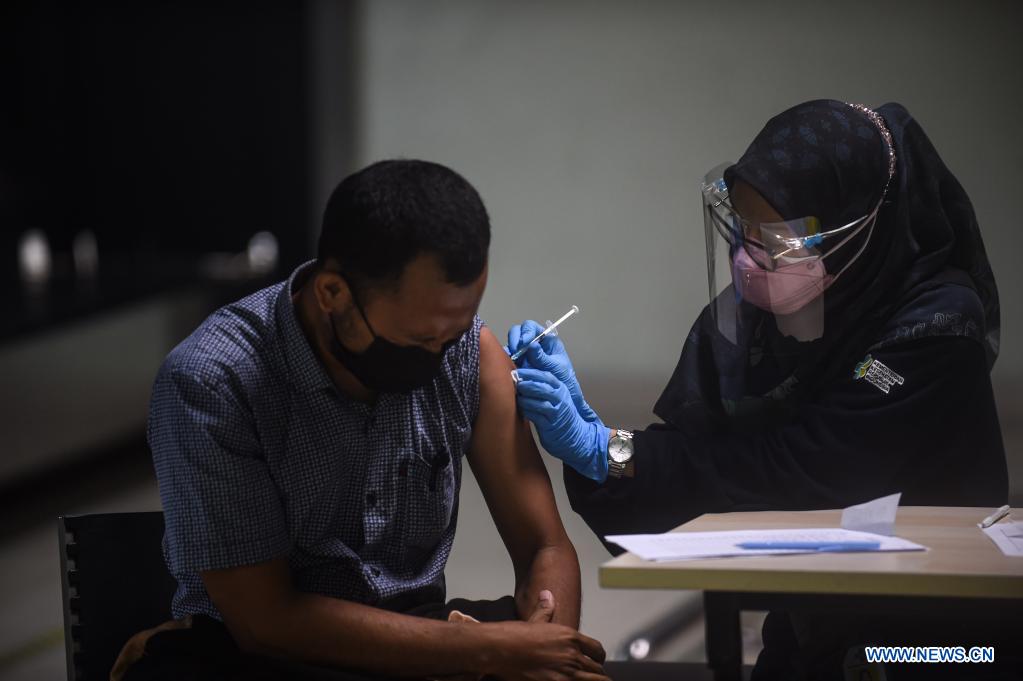 A health worker gives a dose of COVID-19 vaccine to a man during mass vaccination at Soekarno-Hatta International Airport in Tangerang, Indonesia, July 10, 2021. Due to the surging increase of COVID-19 cases over the past few days in the country, Indonesia resorted to boosting the vaccination program against the lingering coronavirus disease. (Xinhua/Agung Kuncahya B.)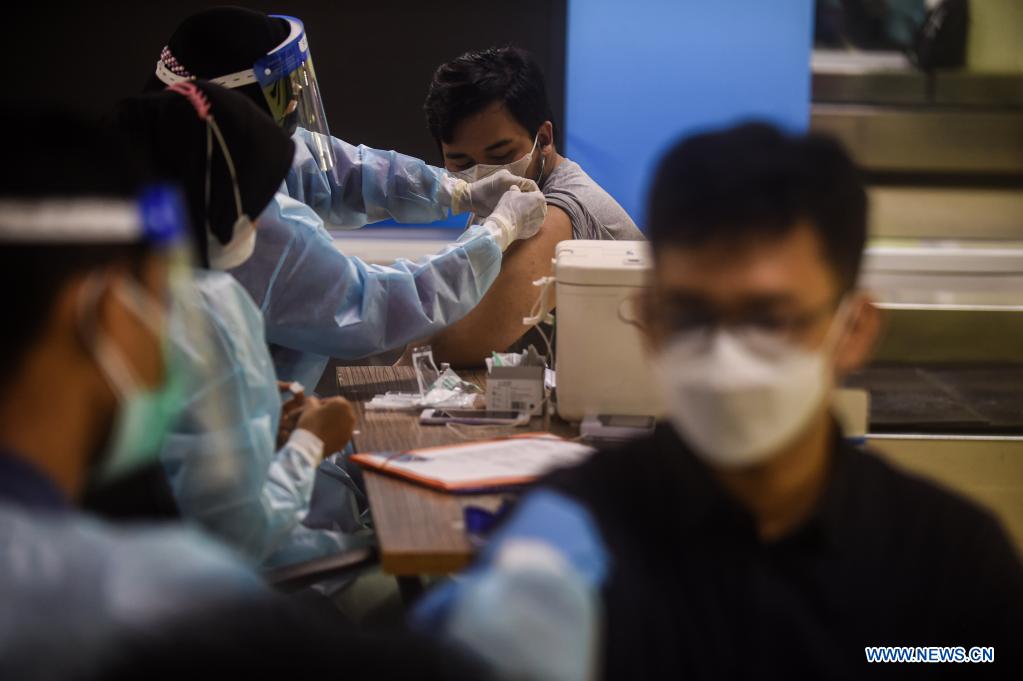 A health worker gives a dose of COVID-19 vaccine to a man during mass vaccination at Soekarno-Hatta International Airport in Tangerang, Indonesia, July 10, 2021. Due to the surging increase of COVID-19 cases over the past few days in the country, Indonesia resorted to boosting the vaccination program against the lingering coronavirus disease. (Xinhua/Agung Kuncahya B.)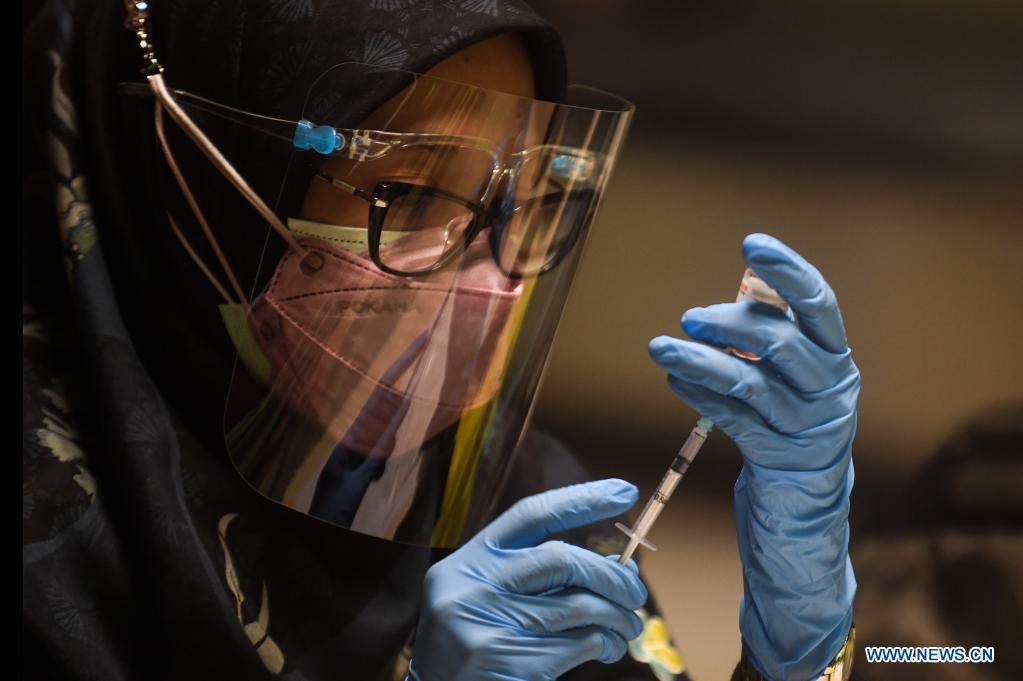 A health worker prepares a dose of COVID-19 vaccine during mass vaccination at Soekarno-Hatta International Airport in Tangerang, Indonesia, July 10, 2021. Due to the surging increase of COVID-19 cases over the past few days in the country, Indonesia resorted to boosting the vaccination program against the lingering coronavirus disease. (Xinhua/Agung Kuncahya B.)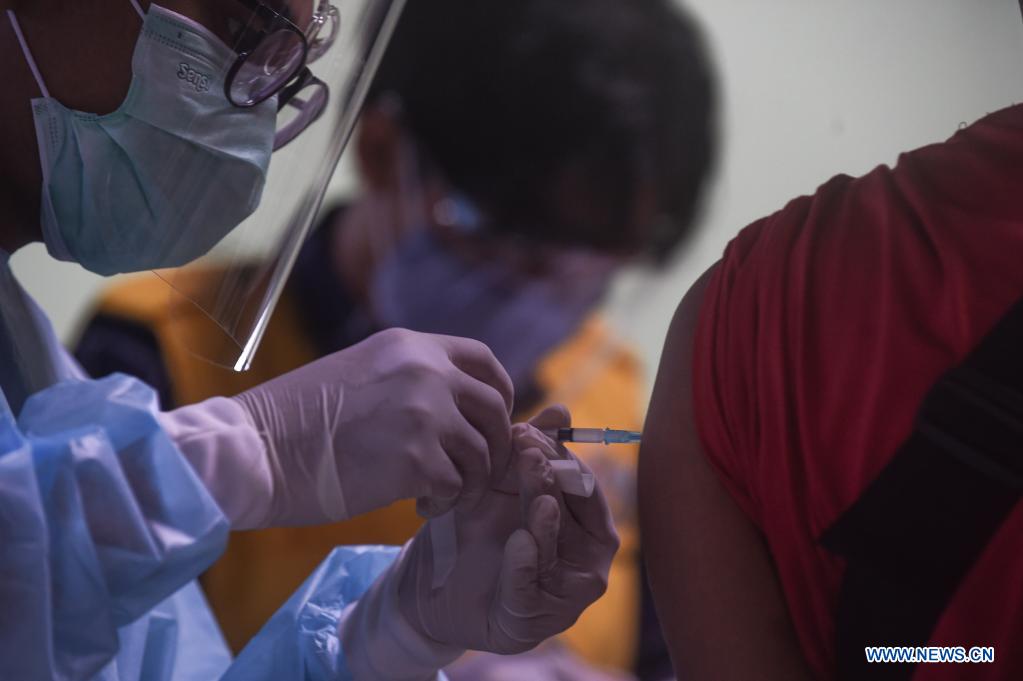 A health worker gives a dose of COVID-19 vaccine to a man during mass vaccination at Soekarno-Hatta International Airport in Tangerang, Indonesia, July 10, 2021. Due to the surging increase of COVID-19 cases over the past few days in the country, Indonesia resorted to boosting the vaccination program against the lingering coronavirus disease. (Xinhua/Agung Kuncahya B.)