Google launching artificial intelligence research center in China
2017-12-13 07:11:24 GMT
2017-12-13 15:11:24(Beijing Time)
Sina English
Alphabet Inc's Google said on Wednesday it is opening an artificial intelligence (AI) research center in China to target the country's local talent.
Google said in a statement the research center is the first of its kind in Asia and will comprise a small team operating out of its existing office in Beijing.
Chinese policy makers have voiced strong support for AI research and development in the country.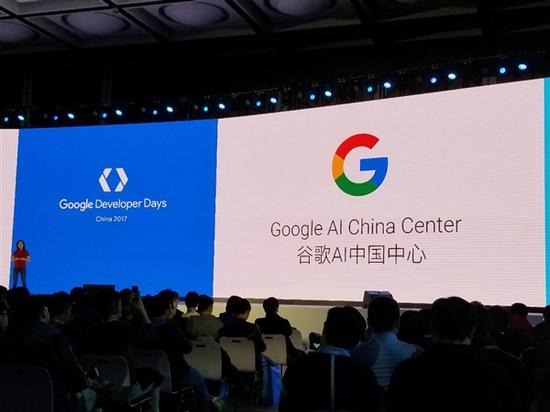 Google launching artificial intelligence research center in China
This year Google held a Go tournament in cooperation with local authorities in eastern China, pitching its AI against Chinese world champion Go player Ke Jie.
Earlier this month Google CEO Sundar Pichai made an appearance at a conference run by the Cyberspace Administration of China, where he discussed the potential of AI.
Google said the new Chinese AI research center will join a list of similar overseas centers operating in New York, Toronto, London and Zurich.
Agencies