People injured by Knife-wielding men at Guangzhou Railway station
2014-05-06 05:40:08 GMT
2014-05-06 13:40:08(Beijing Time)
SINA English
Li Jing
Two young men ran amuck at the Railway station of Guangzhou, capital city of Guangdong province around 11 a.m. this morning.
The victims were wo men and two women, one of whom was cut in the neck. The witnesses said the police shot one perpetrator down, while the other ran away, reported by the local news paper Yangcheng Evening News.
Another newspaper Guangzhou Daily reported that the number of knife-wielding thus were four young persons in white caps instead of two, according to witnesses.
The state-run people's daily said that there were at least six victims in this violence.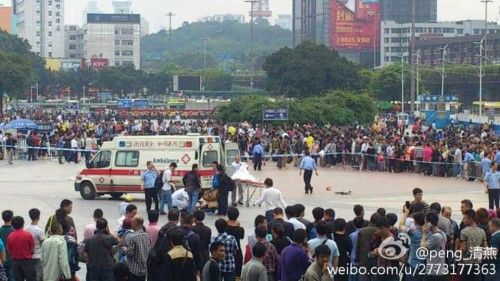 Guangzhou Railway station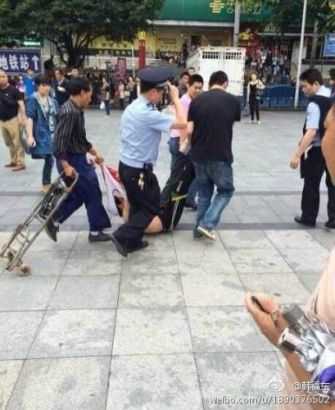 One of the victims injured by Knife-wielding men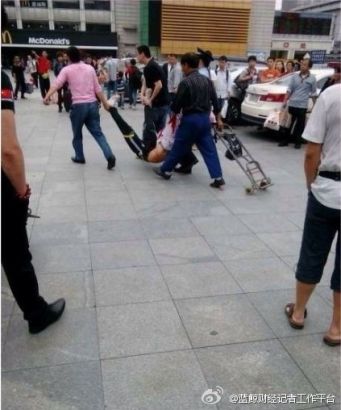 One of the victims injured by Knife-wielding men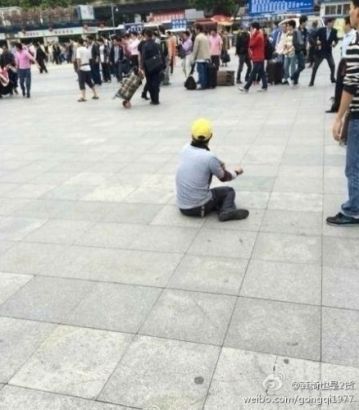 One of the victims injured by Knife-wielding men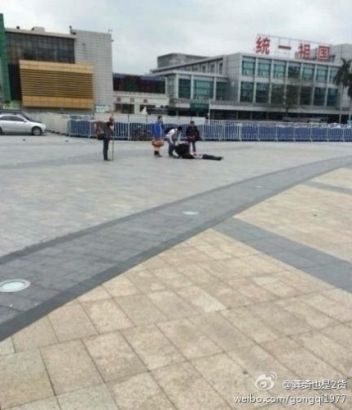 Guangzhou Railway station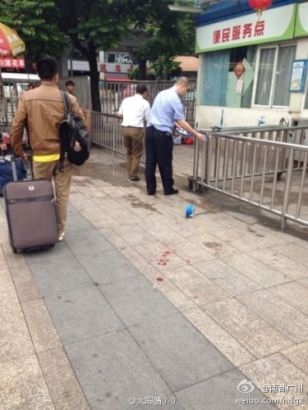 Blood stains on the ground of Guangzhou Railway station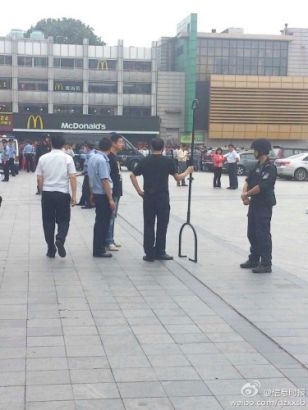 Guangzhou Railway station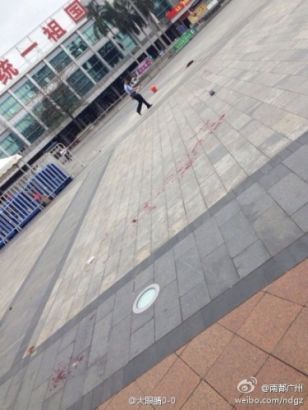 Guangzhou Railway station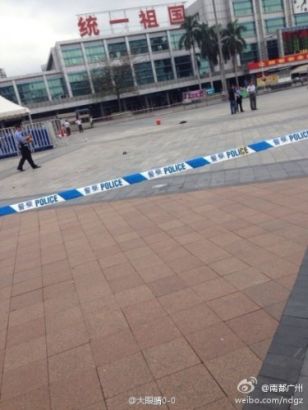 Guangzhou Railway station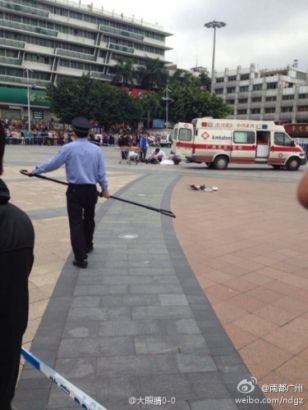 Guangzhou Railway station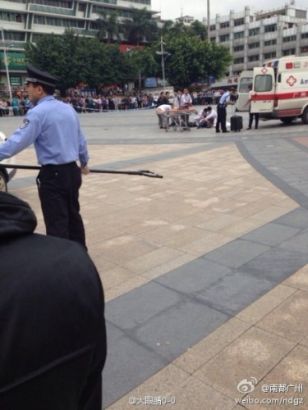 Guangzhou Railway station