Teacher reprimanded over shady photos
2015-05-06 02:41:11 GMT
2015-05-06 10:41:11(Beijing Time)
Shanghai Daily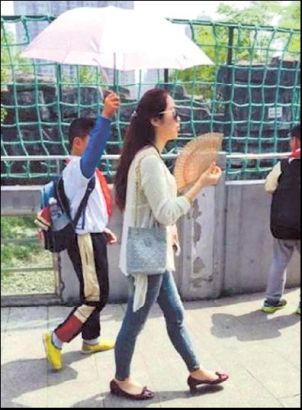 One of the images that caused offense.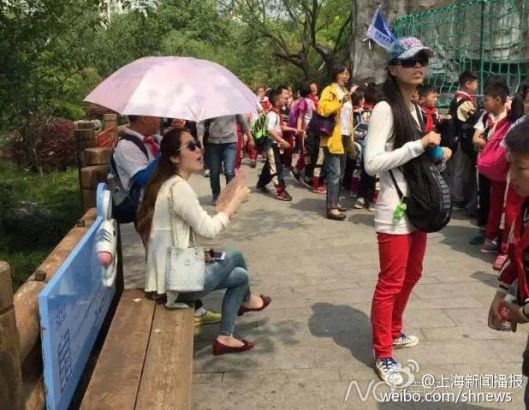 One of the images that caused offense.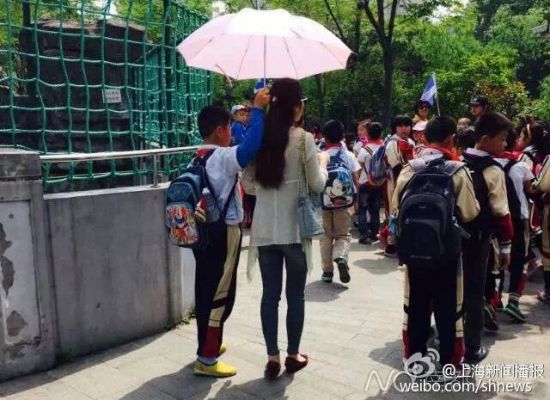 One of the images that caused offense.
A TEACHER at a primary school in Baoshan District was admonished yesterday after images of her allowing a pupil to hold a parasol for her on a school trip last week drew criticism online.
The district education bureau said in a statement it had reminded teachers that they must discipline themselves and care for their pupils. The statement came despite the fact that local media reported that the boy carried the umbrella willingly.
There are also no reports of him or any member of his family filing any complaint about the matter.
The youngster, whose name and age were not revealed, is a pupil at Gucun Central Primary School.
In one photograph, the boy is clearly seen stretching out his right arm to ensure the umbrella remains above the teacher's head. In another, he is seen standing beside her with the parasol as she sits on a bench.
The school also issued a statement, saying it had spoken to the teacher about the matter and that she had admitted being at fault. "We held a meeting with all our teachers and asked them to learn from the incident," it said.