World War II Japanese shells found in NE China farmer's house
2015-05-17 11:27:17 GMT
2015-05-17 19:27:17(Beijing Time)
Xinhua English
This 2012 file photo shows artillery shells discarded by Japanese troops during World War II from a farmer's house in Ji'an, Jiangxi province. [Photo/Xinhua]
Police in Northeast China's Heilongjiang province have cleared out 198 artillery shells discarded by Japanese troops during World War II from a farmer's house.
The shells were discovered after police found a few scattered shells in the backyard of a deserted house this week, whose owner died in 2013. Some of shells have been disassembled to get powders out.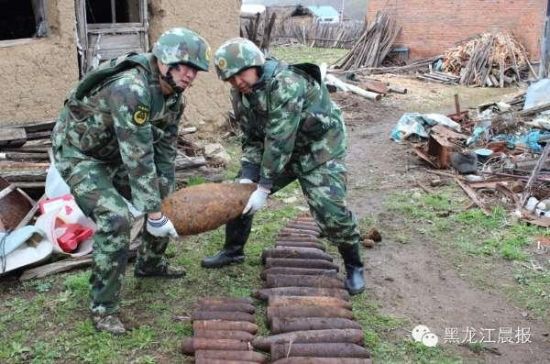 World War II Japanese shells found in NE China village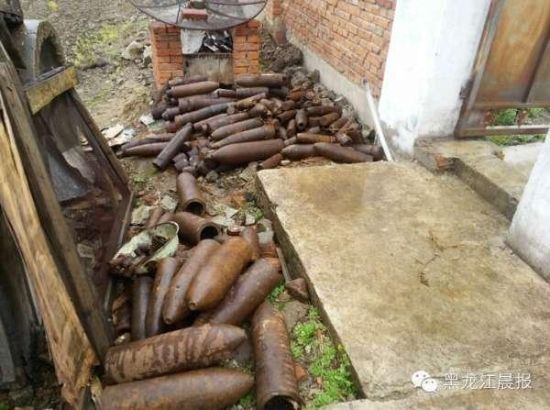 World War II Japanese shells found in NE China village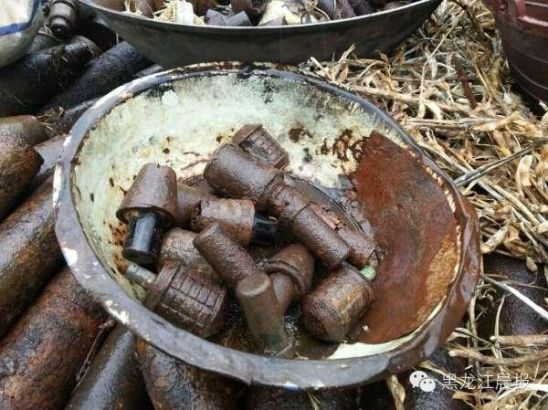 World War II Japanese shells found in NE China village
Police in Heihe, a city in Heilongjiang bordering Russia, said on Sunday that lingering downpour this week has scoured out more shells from the backyard in Laoshanling Village, Sunwu County. Police have evacuated neighbors and removed the shells.
Experts said among the 198 shells, there were aviation bombs, mortar shells and grenades.
A large number of Japanese troops were garrisoned in Nnortheast China during Japan's invasion of China in the late 1930s.
Experts said that Japanese troops built more than 1,250 underground fortifications and military storehouses along China's border with Russia. In Heihe, two munitions factories, over 500 ammunition depots, 60 barracks and 13 military airports have been found.
The ammunitions were either triggered off or buried as the Japanese army could not carry the shells and had no time to destroy them during their retreat in the 1940s.
The left-over artillery shells have posed a huge safety issue in the region. There have been dozens of reports of casualties linking to accidental touch--offs of such shells. Police usually ask bomb disposal experts to help destroy the shells when such bombs were found.