Hot Words: Sanxingdui Ruins site 三星堆遗址
2021-03-24 04:15:52 GMT
2021-03-24 12:15:52(Beijing Time)
Sina English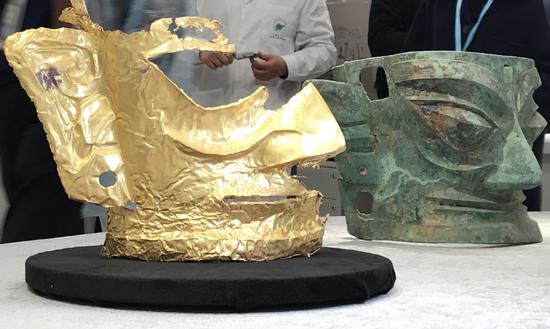 What's Sanxingdui Ruins site "三星堆遗址"?
Sanxingdui in Chinese could be literally translated into "Three-Star Piles". The cultural relics site in Guanghan, southwest China's Sichuan Province, is found to be from ancient China's Shu Dynasty.
China on Saturday announced some new major discoveries made at the Sanxingdui Ruins site, including six sacrificial pits found between November 2019 and May 2020, which will help shed light on the unified, diverse origin of Chinese civilization.
Related Words
archeological discoveries 考古发现
archaeological capacity building 考古能力建设
cultural heritage 文化遗产