Erdogan vows introduction of new constitution in inauguration speech
2023-06-04 00:40:23 GMT
2023-06-04 08:40:23(Beijing Time)
Sina English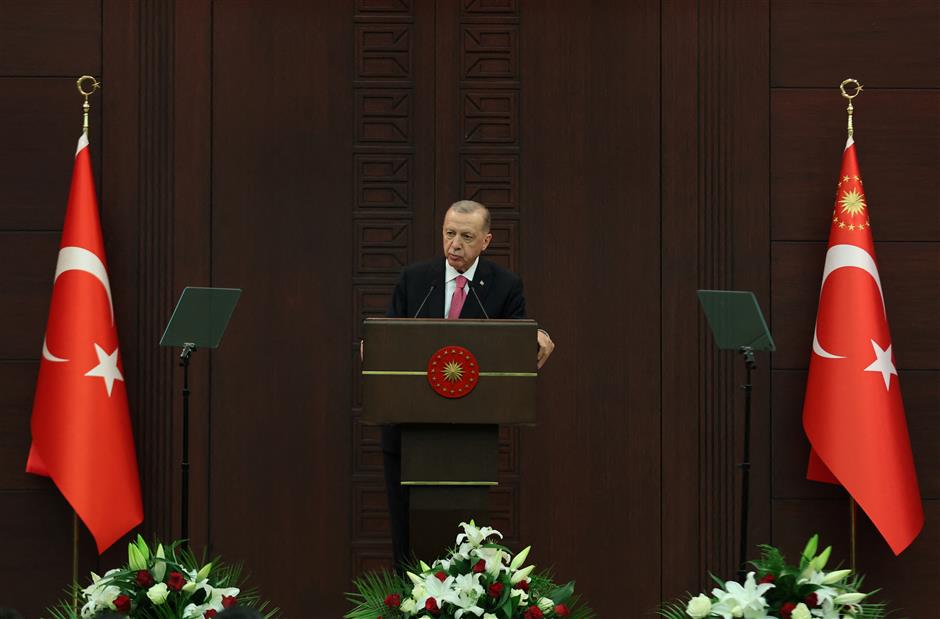 Reuters
Turkish President Recep Tayyip Erdogan announces new cabinet during a press conference in Ankara, Turkey, on June 3, 2023.
Turkish President Recep Tayyip Erdogan on Saturday pledged to introduce a new constitution to replace the current one, as he officially began a new five-year term as the Turkish head of state.
In his inauguration speech at the presidential palace, Erdogan said the current constitution was "a product of the (1980) coup" and that it needed to be replaced with "a libertarian, civil and inclusive one" that would strengthen democracy.
The current Turkish constitution was introduced in 1982 and has been amended 19 times since then. The last amendment in 2017 introduced a presidential system and abolished the parliamentary system.
Erdogan, sworn in by the country's parliament for a third term as president earlier on Saturday, also said the country had set foot on a new path and was entering what he called the "Century of Turkey," urging the Turkish people to "transcend the limitations of election-focused discussions" and "turn their gaze toward the future."
Erdogan won 52.18 percent of votes in the presidential runoff on May 28 against his rival Kemal Kilicdaroglu, the leader of the center-left Republican People's Party.
The president, who has been leading the country since he became prime minister in 2003, became the first executive president of Turkey in 2018 following a constitutional referendum in 2017 which changed Turkey's parliamentary system into a presidential one.