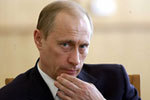 Vladimir Putin
Party affiliation:Candidate of United Russia, although he is not a party member.
Background/platform:Putin has dominated national politics for the past 12 years. During his first two terms from 2000 to 2008, the country saw unrivaled economic growth, and his popularity soared to over 75 percent. When he resigned four years ago due to a constitutional term limit, he entrusted the Kremlin to a confidant while he continued to wield influence by becoming the prime minister. And yet, his announcement that he would run for a third term prompted unprecedented mass protests in Russia.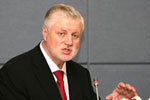 Sergei Mironov
Party affiliation:Party affiliation: A Just Russia
Background/platform:A trained geologist and former head of the Federation Council, Mironov, 59, ran for president against Vladimir Putin in 2004. He said he was acting as a "stand-in" for the president to guarantee an actual election would take place. In the end, Mironov received less than 1 percent of the vote. He was purged from the council in 2011 by Putin's United Russia party and has become more of an opposition figure since, saying publicly he wants to "win over" Putin.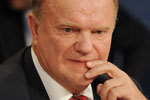 Gennady Zyuganov
Party affiliation:Communist Party
Background/platform:Trained as a mathematician and teacher, Zyuganov, 67, claims that under his rule, Russia would have "the government of people's trust" that will include members of various parties. According to his platform, Zyuganov plans to combat social inequality, demographic problems, the breakdown of the defense industry, moral degradation and the oil dependence of the economy. If elected, Zyuganov vows to reduce the presidential term to five years. City and district judges will be chosen through popular election.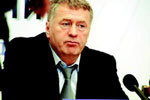 Vladimir Zhirinovsky
Party affiliation:Liberal Democratic Party of Russia
Background/platform:Zhirinovsky, 65, is no stranger to presidential elections having run four times previously in 1991, 1996, 2000 and 2008. Zhirinovsky is well-known for his wild tirades and strongly nationalist positions. If elected, he vows to turn Russia into a parliamentary republic, do away with ethnic territorial divisions and declare Russians the chief nationality of the country. He wants to build more roads, reform the political and economic system, reverse capital outflows and revitalize the army and sciences.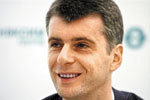 Mikhail Prokhorov
Party affiliation:Independent.
Background/platform:The 46-year-old billionaire businessman has styled himself as the "white knight" candidate for the country's increasingly assertive middle class. He is the only official candidate to have appeared at recent opposition rallies and his platform mirrors the protesters' demands for free elections and political liberalization. But many view him suspiciously as a possible Kremlin stalking horse candidate designed to distract protesters' attention.