Crime film "Caught in Time" continues leading China's daily box office
2020-12-02 02:36:00 GMT
2020-12-02 10:36:00(Beijing Time)
Xinhua English
BEIJING, Dec. 2 (Xinhua) -- Chinese action crime film "Caught in Time" remained at the top seat of China's box office chart on Tuesday, grossing about 11.43 million yuan (1.74 million U.S. dollars), data from the China Movie Data Information Network showed Wednesday.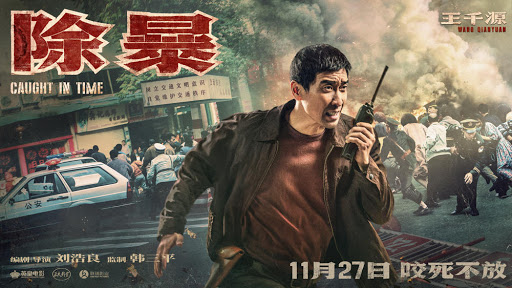 Contributing around one third to China's daily box office revenue on Tuesday, the film saw its total earnings reach 419 million yuan within 12 days after its release.
U.S. animated comedy film "The Croods: A New Age" took the second spot, generating about 8.03 million yuan on the same day. It has pocketed 143 million yuan since its Nov. 27 debut, the data showed.
Coming in third was "One Second," a domestic feature film earning around 6.97 million yuan on the fifth day of screening.
Set in the 1970s, the film, directed by renowned Chinese filmmaker Zhang Yimou, revolves around a deep bond formed by a father who has lost his daughter and a wandering girl because of a movie.